Earth From Space
Ep. 1/4 -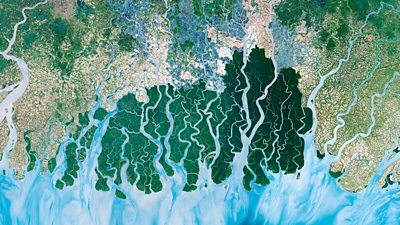 Cameras in space tell stories of life on our planet from a brand new perspective, to reveal new discoveries, incredible colours and patterns - and just how fast our planet is changing.
Hundreds of kilometres up in the sky, cameras allow us to explore Earth's most remote habitats and capture its extraordinary beauty and diversity in astonishing detail. Using cameras on the ground, in the air and in space, Earth From Space follows some of nature's greatest spectacles and tells the story of our natural world like never before.
In the first programme satellites follow an elephant family which is struggling through drought; reveal previously unknown penguin colonies from the colour of their poo; and discover mysterious ice rings that could put seal pups in danger.
Elsewhere cameras reveal strange shapes that look like road systems, made by hippos as they travel to their feeding grounds at dusk.
A co-production with the Open University.
Publicity contact: FS
Date
Wednesday, 17 April 2019