Climate Change: The Facts
Ep. 1/1 -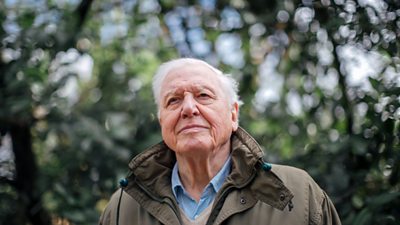 Sir David Attenborough presents and narrates a new landmark film for BBC One.
The documentary will provide an urgent look at the science of climate change and the potential solutions to this global threat, combining footage that reveals the already devastating impact of climate change on our planet, with interviews from some of the world's leading climate scientists.
After one of the hottest years on record, climatologists and meteorologists explain the effects of climate change on both the human population and the natural world. Scientists, including Dr James Hansen, Dr Michael Mann and Professor Catherine Mitchell, will forensically unpack the science behind the extreme weather conditions of recent years - which have seen unprecedented storms and catastrophic wildfires - as well as detailing how the accelerating rate at which the world's ice is melting is causing sea level rises, and how deforestation is exacerbating the problem of global warming by adding to CO2 in the atmosphere.
The film will deliver an unflinching exploration of what dangerous levels of climate change could mean for human populations, what is likely to happen if global warming exceeds 1.5 degrees and if major reductions in CO2 emissions are not made in the next decade.
The documentary looks too at potential solutions, exploring the innovations, technology and actions the world's governments and industries are taking to prevent further warming - and showcasing individuals who are creating change at grassroots levels.
Climate Change: The Facts is part of the BBC's ongoing commitment to programmes which explore the environment and the challenges facing the natural world, under the Our Planet Matters banner.
Publicity contact: MF2
Date
Thursday, 18 April 2019