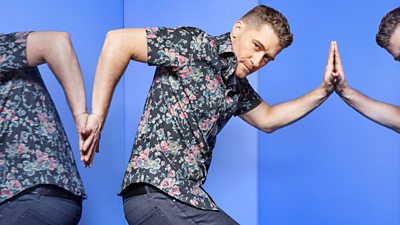 Matthew Morrison, star of Glee and the BBC's The Greatest Dancer, tells the story behind all four versions of A Star Is Born that have been made since the original in 1937.
He will explain how each film has been extraordinarily revealing about the times in which they were made and the people who made them, with a special focus on the award winning music that has been so instrumental in each film's success.
Matthew will also explore the timeless attraction of the rags-to-riches showbiz storyline and the demons that lurk behind the spotlight.
Each movie going generation moulds the narrative to reflect a perspective on stardom and even though major plot points stay the same little things give us clues about our cultural and cinematic history.
With contributions from Lady Gaga, Bradley Cooper, Rufus Wainwright, Mark Kermode, Paul Williams, who co-wrote music from the 1976 version with star Barbra Streisand, Lorna Luft (daughter of the legendary Judy Garland who starred in the 1954 version).
Matthew will explain how each version of the film shines a light on the dark side of fame, while delving in to the sexual politics that are relevant for each generation – demonstrating how a strong determined female emasculates, even feminizes the man. But while her star is on the rise, his is in decline and she is unable to save him from his demons.
Matthew will feature award winning hits from each version including Judy Garland's The Man That Got Away, Barbra Streisand's Evergreen, plus Lady Gaga and Bradley Cooper's Shallow.
Presenter: Matthew Morrison
Producer: Des Shaw for Lonesome Pine
Publicity contact: RN
Date
Friday, 19 April 2019