Secrets Of British Animation
Ep. 1/1 -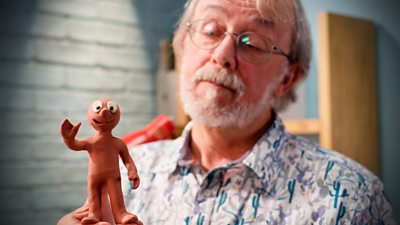 An hour-long journey through more than a century of British animation, Secrets Of British Animation will examine the creative and technical inventiveness of some of the great animation pioneers.
The defining characteristic of British animation can be summed up as ingenuity: unable to compete with the big American studios, animators in Britain were forced to experiment, developing their own signature styles. Leading animators will explore the individual artistic visions of Len Lye, John Halas and Joy Batchelor, Joanna Quinn and Bristol's world-conquering Aardman Animations; Secrets Of British Animation will also reveal the perseverance and determination that are part of the animator's mind set.
The programme is a collaboration with the BFI where a recent programme of remastering has restored hundreds of animated films to their original glory; the high definition bringing to light the techniques with which these films were made.

Secrets of British Animation is an Academy 7 Production and was commissioned for BBC Four by Mark Bell. The Executive Producer is John Das and the Producer/Director is Sebastian Barfield for Academy 7.
Publicity contact: AM
Date
Sunday, 2 December 2018
Updates
Confirmed for BBC Four on 2 December at 9pm to 10pm