The Ruth Ellis Files: A Very British Crime Story
Ep. 1/3 -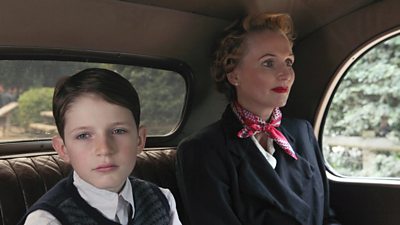 In this investigative three-part series for BBC Four, filmmaker Gillian Pachter re-examines the Ruth Ellis case.
In July 1955, Ruth was the last woman to be hanged in Britain. Her crime: the cold-blooded murder of her lover David Blakely.
It is a case that shocked the nation and still fascinates today. It has its place in ushering in the defence of diminished responsibility and the eventual abolishment of capital punishment.
We all think we know the story, but why, when it was seemingly such an open-and-shut case, does it still divide opinion on whether Ruth Ellis got the justice she deserved? Gillian wants to find out.
In this first episode, Gillian takes a forensic look at the police investigation and she soon discovers worrying assumptions and problematic omissions.
There is also a key witness who was never questioned by the police: Ruth's 10 year-old son Andre, who tragically took his own life in the 1980s. He left behind an audio cassette that Gillian uses to piece together what the boy knew.
Experts shed new light on the involvement on an alleged accomplice and Gillian tracks down those who met Ruth and David, in a bid to look beyond the law at the complex world of post-war Britain that made and broke Ruth Ellis.
Pictured: Andre (Scooter Crick) and Ruth (Emma Moore)
Publicity contact: MH2
Date
Tuesday, 13 March 2018
Updates
Confirmed for BBC Four on 13 March at 9pm to 10pm