Feud: Bette And Joan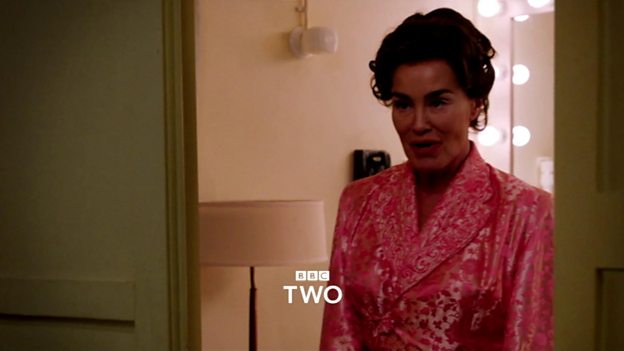 Confirmed for BBC Two on 16 December at 9pm to 9.55pm

Ep 1/8

Saturday 16 December
Episode one. 1962. Hollywood legend Joan Crawford (Jessica Lange) realises that good roles are not being written for women of her age - and decides to find one for herself.
When she comes across the novel What Ever Happened To Baby Jane? by Henry Farrell, she knows that she has found the perfect part and convinces director Robert Aldrich (Alfred Molina) to champion the movie.
But now she needs to bring her bitter Hollywood rival and star of equal magnitude Bette Davis (Susan Sarandon) on board the project. Sparks are about to fly.
Beginning with Davis and Crawford's collaboration on What Ever Happened To Baby Jane? and continuing long after the cameras stopped rolling, Feud: Bette And Joan explores with great style and wit how the two stars endured ageism, sexism and misogyny while struggling to hang on to success and fame in the twilight of their careers.
The eight-part series from Ryan Murphy (The People vs OJ Simpson) also stars Catherine Zeta-Jones as Olivia de Havilland, Kathy Bates as Joan Blondell, Judy Davis as Hollywood gossip columnist Hedda Hopper, Stanley Tucci as Warner Bros. studio head Jack L. Warner, Jackie Hoffman as Mamacita, Crawford's housekeeper, and Alison Wright as Pauline, Aldrich's assistant.
HF
Search the site
Can't find what you need? Search here
More in Week 51
Updates from the Media Centre
Schedules