Gregory Isaacs, The Godfather Of Reggae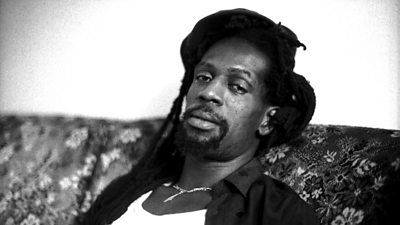 Actor Adrian Lester profiles Gregory Isaacs.
Reggae singer Gregory Isaacs, best known for his hit single Night Nurse, was given the nickname 'The Cool Ruler' due to his relaxed delivery and laid-back stage presence. This programme will be a celebration of his music and a candid look at his personal life.
In his 40-year career he released hundreds of albums, and although he died of lung cancer in 2010, he battled for years with drug abuse. This had a major impact on his voice. But all who knew Gregory loved him and his music. Gregory had a big heart, he loved children, had a great sense of humour and was a man of the people.
The late great Radio 1 presenter John Peel was a big fan and artists like Maxi Priest, Jazzie B, Mick Hucknall, The Rolling Stones and UB40 were some of his biggest fans.
Although Gregory didn't reach the heady heights of popularity like fellow artist Bob Marley, he did get nominated for four Grammy Awards. And, his legacy within the reggae community is probably as influential as many of his contemporaries.
In 2016 the Jamaican government posthumously awarded Gregory the Order Of Distinction (Officer Class) in recognition of his contribution to the country's music. Since his death the Gregory Isaacs Foundation was also set up to support local charities in the UK and Jamaica.
The programme will feature a cast full of contributors, from family, friends to ex-band mates and celebrity fans.
Presenter: Adrian Lester
Producer: Peter Gallacher for The Audio Café
Publicity contact: BBC Radio 2 Publicity
Date
Wednesday, 25 October 2017