Horrible Histories - Explorers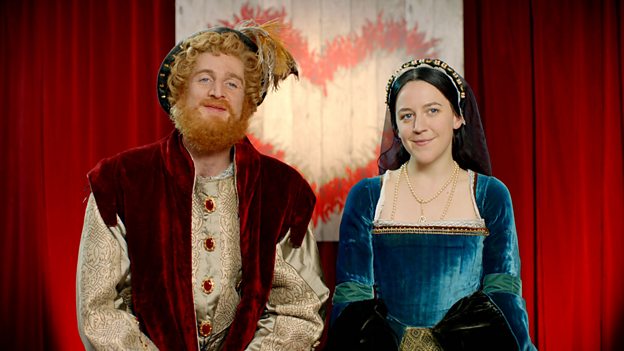 Confirmed for CBBC on 24 July at 5.25pm to 5.55pm

Ep 1/15

Monday 24 July
Multi award-winning Horrible Histories is back with a new series on CBBC.
Taking a unique and hilarious perspective on some of history's most famous events and quirky characters, highlights of the new series include:
Henry VIII meeting a succession of blind dates - helped by First Dates' Maître d', Fred Sirieix
Formidable Florence Nightingale, The Lady With The Lamp, who revolutionized medicine and the treatment of the sick during the Crimean War, but also unwittingly sparked the public's desire for trinkets and tat featuring her image
In the Hideous History Of Health, we learn about everything from the invention of toilet paper to Louis XIV's bottom problems
The first episode of this new series looks at some of the world's greatest explorers, from the very first conquests of new land to Alan Shepherd venturing into space. We look at murderous Vikings, the seafaring sons of Devon, a man who chisels his way out of an avalanche using only his own poo, and discover that tales of the Cities of Gold might just have been invented by the Mayans to keep the Spanish Explorers busy.
Those appearing in this series include regulars Gemma Whelan (Moorside, Game of Thrones), Tom Stourton (Bafta-nominated, Siblings/Captain Webb), Jessica Ransom (Bafta winner, Doc Martin), Ryan Sampson (Plebs), Jalaal Hartley (Cucumber/The Borgias) and special guests Sanjeev Bhaskar (The Kumars at 42, Unforgotten) and Fredi Sirieix (First Dates).
Horrible Histories is a Lion TV production for CBBC.
Pictured: Henry VIII (Tom Stourton) and Anne Boleyn (Gemma Whelan)
KC
Search the site
Can't find what you need? Search here
More in Week 30
Updates from the Media Centre
Schedules