Child Of Our Time
Ep. 2/2 -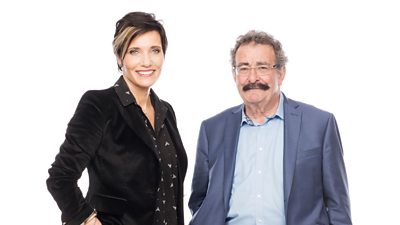 In this episode Professor Robert Winston and Professor Tanya Byron follow our teens through their GCSE year to discover how our teenagers are being shaped by these unique times.
In Scotland, Nathan shares how it feels growing up in an unconventional family - attitudes to his father's homosexuality have transformed in his lifetime.
More open, available communication is having a huge impact on the lives of all of today's teenagers. In a bold experiment Child Of Our Time teens gave us access to their digital lives – giving a 24/7 window into their phone use. The triplets Alice, Mabel and Phoebe were some of our highest social media users, with messages from friends every two minutes. Tanya explores what impact this sociable multi-tasking has on concentration, social skills and risk taking in the real world.
In Essex, Taliesin reveals what impact his online gaming habit is having on his friendships and his sleep, while Rebecca shows us why friends are so critical during testing times. As the exams approach, Het is finding her own strategies to manage exam stress and Ivo is already planning his future – many miles away from his identical twin Alex.
As our teens reach this landmark age we explore how they cope with the challenges of life, to build their dreams for the future. Through intimate stories, compelling archive and experiments Child Of Our Time brings you the inside story of today's 16 year olds.
Publicity contact: KM
Date
Tuesday, 4 April 2017
Updates
Confirmed for BBC One on 4 April at 9pm to 10pm