No Body's Perfect
Ep. 1/1 -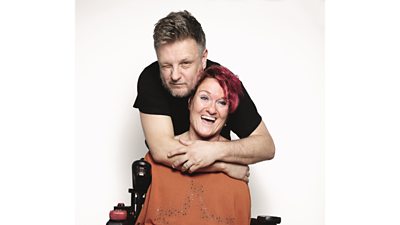 In this documentary for BBC Four, disabled artist Alison Lapper and internationally renowned photographer Rankin tackle contemporary attitudes to beauty and identity through the medium of photography.
Alison and Rankin will meet four fascinating people who don't conform to traditional notions of beauty, or who hate being photographed, and invite them to step in front of Rankin's camera. Each person will reveal their incredible life story and their own personal struggle with their sense of identity. Through hearing these stories and capturing them in Rankin's studio, Alison and Rankin will explore how the explosion of digital media over the past decade, from social media to selfies, has presented new challenges to our self-image. 
Each contributor has a different challenge to tackle: from an amputee who for 30 years has never come to terms with his body image, to a woman with alopecia who struggles to leave the house without full make up and a wig on, to the person whose Body Dysmorphic Disorder means they will never allow their photo to be taken.
Alison Lapper, who was born with no arms and shortened legs, knew from a young age that she was happiest without prosthetics. Partly as a result of her work through photographic media she grew to accept her body as it was born, and to feel proud and confident with her own image. Alison's image is now well-known as a subject of sculpture, painting and photography.
By inviting these four contributors to Rankin's studio to confront their own image in front of the camera, Alison and Rankin hope that each person will discover a new sense of self. Rankin's intimate, beautiful and striking portraits have the potential to give each person a sense of pride and self-worth, demonstrating photography's unique power to positively affect how we feel about ourselves in the digital world.
Publicity contact: KM
Date
Thursday, 10 November 2016
Updates
Confirmed for BBC Four on 10 November at 9pm to 10pm