The Story Of Skinhead With Don Letts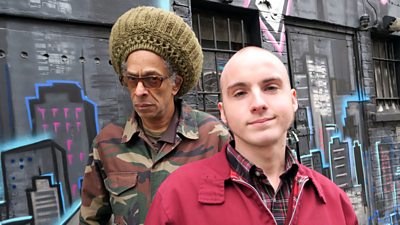 Director, DJ and BBC Radio 6 Music presenter Don Letts looks at this very particular and very provocative British subculture.
Don explores how skinhead has become associated with street fighting, trouble on the football terraces and violent racism in the public consciousness, both in Britain and around the world. He reveals that its origins actually lie in a cultural coming-together that could not be further from its tarnished image.
Don Letts said: "When I tell people my first point of entry into youth subculture was via skinheads they look somewhat confused, not understanding I'm talking about the fashion version, not the fascist version. I hope my film goes some way to clarifying what was the UK's first real multi-cultural movement."
In fascinating detail Don shows how the roots of skinhead are found in a brilliant cultural collision between the young white working class kids and their Jamaican counterparts in British inner cities, a moment of multicultural harmony. Don traces the history of skinhead from the late 60s to right now, looking at the music and styles, from the reggae-influenced Ska to the punk-influenced Oi. Throughout Don, meets people who were committed members of various skinhead scenes and he considers the conflicts and the contradictions that the movement has attracted over five decades.
My Generation is a year-long season telling the story of popular music, launching with the 1950s back in April. Programmes in the 1970s decade this month include the third instalment of People's History of Pop, Boy George's 1970s: Save Me From Suburbia, plus a treat from the archives with Classic Albums: The Wailers - Catch A Fire.
Pictured: Don Letts, Kieran Smith
Publicity contact: KA
Date
Friday, 14 October 2016
Updates
Confirmed for BBC Four on 14 October at 9pm to 10pm