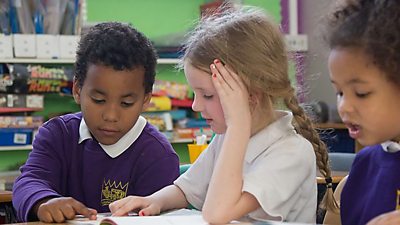 Shot over the course of a year in Hackney, London, B Is For Book follows a group of primary schoolchildren as they take their first steps into the world of the written word.
Some make a flying start, others struggle. Some parents meticulously home-tutor their children, while others themselves find reading a challenge.
The film charts each child's progress, from their tentative first steps with the alphabet, to their first meetings with an author and their introduction to the magical world of stories.
B Is For Book is directed by Sam Benstead for Century Films. The Executive Producer at Century Films is Liesel Evans. It was commissioned by Mark Bell, Head of Arts Commissioning, BBC.
Publicity contact: SH8
Updates
Confirmed for BBC Four on 5 July at 9pm to 10pm