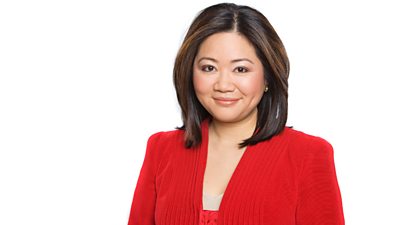 With the American electoral cycle hotting up, this programme will examine what it really takes to run for office in today's USA. Linda Yueh takes a break from her day job as a journalist and economist to find out what she would need to compete for a seat in Congress.
Linda hears about how to assemble a campaign team, and the huge expense of recruiting the best professionals. She finds out the estimated cost in dollar terms for every vote she would need to win her target seat in the key swing state of Virginia.
A veteran speechwriter helps her develop her own stump speech and she goes on the road to deliver it in public. She rediscovers some of the eternal truths – that in politics money talks – and hears of some dramatic changes, with the growing significance of both big data and Political Action Committees (PACs). Linda also learns the real secret of organising an American political campaign: pizza!
Publicity contact: MH2
Date
Wednesday, 3 February 2016