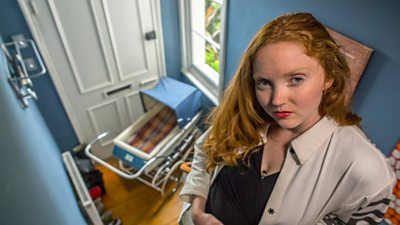 Lily Cole on 'the pram in the hall'. The critic Cyril Connolly may not be widely read these days, but he is still famous for one infamous phrase: 'There is no more sombre enemy of good art than the pram in the hall.' Was Connolly wrong, and can children be a great spur to creativity? Or do children, with their all-consuming demands, inhibit an artistic life?
Model, actress and digital entrepreneur Lily Cole is eight months pregnant, and she wants to explore this topic by talking to people with views on both sides of the argument.
The programme will look at the life and work of Barbara Hepworth, who juggled bringing up four children with her artistic career; Lionel Shriver delivers an essay on the joys of childlessness, while Lily meets Hollie McNish, a poet with a young child whose work is a riposte to Connolly's 'pram in the hall'.
The programme will also explore artist Gavin Turk and his wife Deborah Curtis's project, The House Of Fairy Tales, which has been delighting young people for almost a decade.
Publicity contact: KM
Updates
Confirmed for BBC Two on 3 July at 11pm to 11.30pm