imagine…The Art That Hitler Hated: The Sins Of The Fathers
Ep. 2/7 -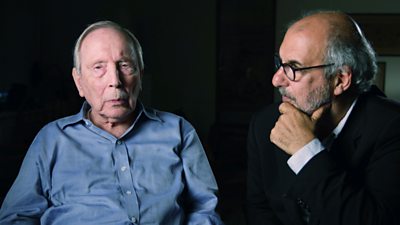 Presented by Alan Yentob, the return of the BBC One's flagship arts strand opens with a remarkable two-part special, The Art That Hitler Hated. These films, from award-winning director Jill Nicholls, explore the sensational discovery of a hoard of art, which was hidden by a reclusive old man in his Munich flat.
The find sheds new light on the fate of many paintings looted by the Nazis and puts the question of restitution back centre-stage. This is a story full of coincidences, cover-ups and denials, which has reignited passions that seemed long spent.
imagine… tells how for many people the end of the war marked the beginning of another battle. For the art world in Germany it was business as usual; many people in museums, galleries and auction houses in Germany continued in their same positions when the war was over, and those involved in looting art were potentially in charge of deciding whether to return it. For families, often living in exile, it was an uphill struggle. For them the discovery of the Gurlitt hoard raised new hopes - but also reprised old disappointments.
Pictured: Alan Yentob (right) with David Toren, whose great uncle was robbed of his art collection.
Publicity contact: SH8
Date
Tuesday, 4 November 2014
Updates
Confirmed for BBC One on 4 November at 10.35pm to 11.40pm