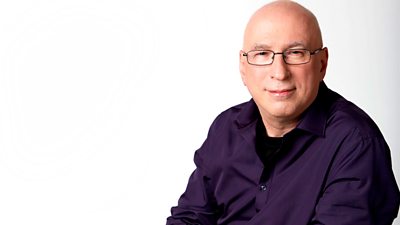 Today, Ken Bruce broadcasts live from the studios of Danish radio ahead of this year's Eurovision Song Contest in Copenhagen.
Ken has an exclusive interview with Frida and Bjorn from Abba on their memories of the Contest in the light of the 40th anniversary of their winning song Waterloo, as well as what they feel the legacy of Abba is.
Plus, Ken will be joined by last year's winner from Denmark, Emmelie de Forest. She'll be chatting with Ken and performing a couple of songs live, including her winning song Only Teardrops.
The Olsen Brothers, who also won the contest for Denmark (back in 2000) with their song Fly On The Wings Of Love will also pop by and perform a couple of tracks live in the studio and singer-songwriter Molly, who is representing the UK this year, will also join Ken.
There will be a special edition of the Popmaster quiz between two Eurovision commentators, Scott Mills and Marty Whelan from RTE, and Ken will talk to former UK entrants Sonia, The Brotherhood of Man and Bruce Welch (from The Shadows), while Eurovision expert Paddy O'Connell looks at what's hot and what's not in this year's contest.
The Eurovision Song Contest will take place on Saturday 10 May in Copenhagen, Denmark, broadcast live on BBC One and BBC One HD, with commentary by Graham Norton and live on BBC Radio 2 with commentary from Ken Bruce.
Plus there's 'Radio 2 Eurovision', a pop-up digital radio station to celebrate this year's Eurovision Song Contest and complement the output on BBC Radio 2 and TV networks BBC One and BBC Three.
Radio 2 Eurovision (@R2eurovision) will appear on digital radio, at bbc.co.uk/radio2, on the BBC iPlayer Radio App and the UK Radio Player.
A live online blog will be updating listeners with the latest news and images throughout the big event and will include the audience's views and contributions via social media.
Presenter/ Ken Bruce, Producer/ Gary Bones for the BBC
Publicity contact: BBC Radio 2 Publicity