Robert Peston Goes Shopping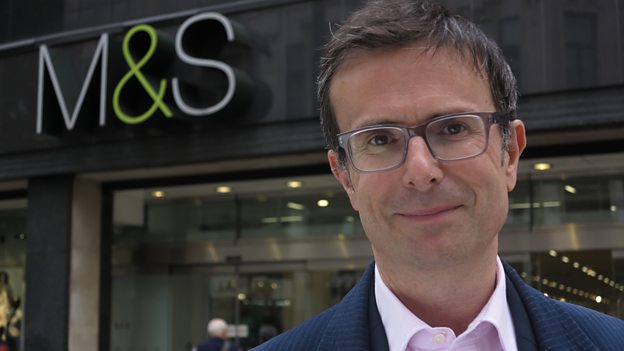 Confirmed for BBC Two on 2 September at 9.00pm to 10.00pm

Ep 1/3

Monday 2 September
In this new three-part BBC Two series, Robert Peston tells the colourful story of shopping in Britain since the Second World War. Using rarely seen archive and interviews with the key players of British retail, Peston explores how shopping has changed – and how it's changed us.
He tells the story behind some of our favourite high street stores, including Marks and Spencer, Sainsbury's and Tesco. He explains how we fell in love with shopping, but allowed the love affair to become too passionate, so much so that many of us ended up in chronic debt. And he shows how retail is now in the grips of a revolution as it attempts to come to terms with the rise of online shopping and the fallout of the financial crisis.
In the first episode, Seduction, Robert Peston tells how shopping in Britain was transformed from a chore to be endured into our favourite pastime. In the years of austerity and rationing after the Second World War, shopping was drab. There were long queues, yet there was little to buy.
But in the economic boom of the 1950s, consumerism took off. Marks and Spencer led the way with a mix of quality, value and customer service. From America came self-service supermarkets, which changed the way we shop. Then came out-of-town superstores – one-stop shops which fed the need for convenience as car ownership and the numbers of working women rose in the 1960s.
Clever retailers learned to adapt to cater for the new markets of the Sixties, Seventies and Eighties fashion boutiques: Chelsea Girl, for instance, catered for the emerging teenage market, while the career woman was served by Next.
By the 1980s, shopping had been transformed into a leisure activity – a fundamental shift confirmed by the opening of Britain's first large out-of-town shopping mall in 1986. Gateshead's MetroCentre was more than just a shopping centre – it was a leisure complex complete with restaurants, cinema, and even a fun fair. Shopping was king.
Interviewees include Lord Sainsbury; Lord Kalms, the man behind Dixons; and George Davies, the creator of Next.
PS
Search the site
Can't find what you need? Search here
More in Week 36
Updates from the Media Centre
Schedules