What Remains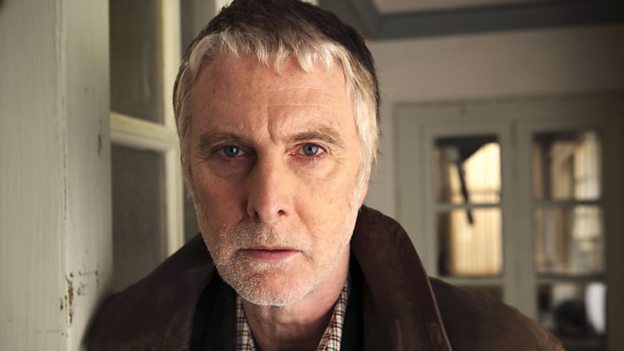 Confirmed for BBC One on 25 August at 9.00pm to 10.00pm

Ep 1/4

Sunday 25 August
When Michael and Vidya move into their new flat in Coulthard Street to prepare for the arrival of their first baby, a leak dripping through the ceiling sets off a chain of events that leads them to a shocking discovery.
According to their new neighbours no one has lived in the top flat for years, but when Michael breaks in not all is as it seems. Beneath the dust the discarded shopping sits rotting on the kitchen sideboard. Realising the leak is coming from the loft, the couple stumble across a decomposed body in the eaves. Is it the resident of flat 5?
Melissa had disappeared not long after Kieron moved into the ground floor flat, newly divorced and with a teenage son who visits every Tuesday. Elaine in flat 3 hadn't seen her since a Christmas party two years before, but when her partner Peggy fails to return home the death of her neighbour is the least of her problems. Joe, a teacher, knew Melissa the longest and her mother before her; not that he had much time for her – or any of his neighbours for that matter.
With a week left until retirement Detective Inspector Len Harper begins to question Melissa's neighbours. Who was she and why did no one notice she'd disappeared? Len determines to uncover their secrets and refuses to let the victim disappear without trace, but when his police colleagues are reluctant to help, Len doubles his efforts.
Len Harper is played by David Threlfall, Vidya Khan is played by Amber Rose Revah, Michael Jenson is played by Russell Tovey, Joe Sellers is played by David Bamber, Kieron Moss is played by Steven Mackintosh, Elaine Markham is played by Indira Varma, Liz Fletcher is played by Denise Gough, Patricia is played by Claudie Blakley, Melissa Young played by Jessica Gunning, Peggy Scott is played by Victoria Hamilton, DC Alice Yapp is played by Lisa Millett and Adam Moss is played by Alexander Arnold.
RN
Search the site
Can't find what you need? Search here
More in Week 35
Updates from the Media Centre
Schedules