Being Eileen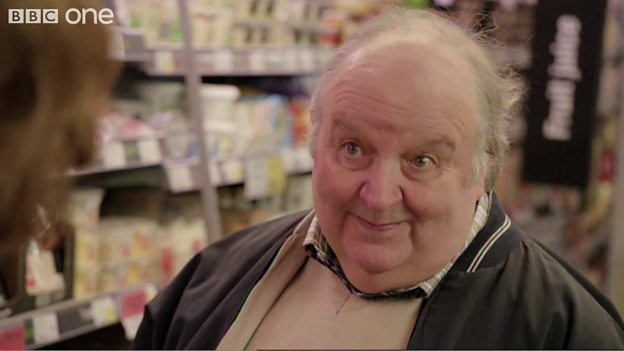 Being Eileen is a new six-part, heartwarming comedy starring Sue Johnston (The Royle Family, Coronation Street) which follows the lives of the large, close-knit and dysfunctional Lewis family from Birkenhead, Merseyside.
In episode one, chaos descends on the Lewis family as it appears that Eileen has gone missing and isn't answering her mobile phone, prompting daughter Paula to have a meltdown and drag the rest of the family into a search to find her.
The series features Sue Johnston as Eileen Lewis, the recently widowed matriarch of the Lewis clan, her son and daughter-in-law Pete (Dean Andrews, Last Tango In Halifax) and Mandy (Julie Graham, Survivors), daughter and son-in-law Paula (Elizabeth Berrington, In Bruges, Stella) and Ray (William Ash, Shameless, Waterloo Road) and both couples' respective children, Ethan and Melissa, and Jack and Liam. The recent trip to Lapland (in the successful Christmas 2011 special) changed Eileen's outlook on life and left her determined to live life to the full rather than 'sitting in the corner dressed in black'. But life back home is a little less inspiring than Lapland's spectacular vistas and Northern lights. Eileen struggles to find her own peace and joy in life after Ted, as often confounded by her hilariously self-centred children and loveable but trying grandchildren.
Being Eileen is penned by Michael Wynne (Olivier Award winner, Best New Comedy 2010 for The Priory, BAFTA, Best British Film 2005 for My Summer Of Love) and produced by Rosemary McGowan (Jonathan Creek).
CM2/TD
Search the site
Can't find what you need? Search here
More in Week 6
Updates from the Media Centre
Schedules