Press enquiries
BBC Pictures provides editorial image content to print and digital press based in the UK, Ireland or the Benelux to publicise the BBC and its current and forthcoming Television and Radio programmes via its free (password protected) website service, www.bbcpictures.co.uk.
Staff members of UK, Irish or Benelux-based press outlets, ie picture editors, picture researchers and journalists, can apply for access to the website. Registration eligibility is subject to terms and conditions and therefore not an automatic guarantee. BBC Pictures reserves the right to provide only one login and password account for each publication/website and preference will be given to picture desks.
Freelance professional photographers
BBC Pictures commissions stills photography covering all BBC programme genres in TV and radio as well as live events, children's and corporate.
Professional photographers who wish to be considered for a commission by BBC Pictures should submit their CV and website portfolio to pictures@bbc.co.uk for the picture teams to view. An invitation from BBC Pictures to show portfolio and discuss work is dependent on project availability and suitability.
BBC Pictures is especially keen to see new work from photographers based outside London.
Independent production companies
As part of the deliverables required by the BBC, production companies must provide a set of professionally taken promotional stills as explained on bbc.co.uk/commissioning.
Before filming starts it is highly recommended that you contact BBC Pictures at pictures@bbc.co.uk to discuss the requirements as detailed in the commissioning specification document. This will clarify any issues which may arise and will also enable you to contact the relevant supporting picture team.
Any other queries about acquiring pictures/logos from the BBC, check Frequently Asked Questions
BBC Photo Library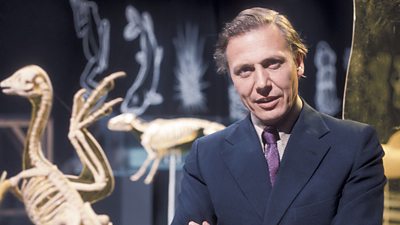 The BBC Photo Library holds more than six million images. This collection dates back to 1922 and charts the BBC's rich TV and radio broadcasting history. From The Archers to Z-Cars, a dedicated team of Photo Library media managers will happily assist with any research and licensing enquiries. Please note that charges apply to this service.
BBC copyright images can be licensed for editorial re-use across the media industry. The Photo Library is able to deal with UK and international requests for archive material.
Unfortunately, the Photo Library is unable to provide images for commercial exploitation or personal use.
For all BBC archive photo enquiries the Photo Library Team can be contacted at photo.library@bbc.co.uk.
Opening hours are Monday to Friday, 9.30am to 5.30pm UK time (excluding Bank Holidays).
The Photo Library also runs a website that offers 24 hour access to a range of BBC copyright images available to license for editorial use by registered business customers and is regularly updated with recent publicity material and archive content.
Registered customers can carry out their own research, browse content, create lightboxes, download previews and license high resolution images at a time convenient to them.
New customers will be able to register on the site here: bbcphotosales.co.uk
International Pictures
This service deals mainly with requests from international press (excluding Ireland and Benelux), supporting BBC programmes that have been sold overseas by BBC Worldwide.
For any BBC programme currently being broadcast, press should go direct to the broadcaster's press office for images.
International Pictures' opening hours are Monday to Friday, 9.30am to 5.30pm UK time (excluding Bank Holidays) and they can be contacted at internationalpictures@bbc.co.uk.
In Pictures
In Pictures – www.bbc.co.uk/inpictures – is the section of the BBC News website that celebrates quality photojournalism from professionals and amateurs. It produces a range of daily picture galleries containing some of the latest news photos as well as photographic features and audio slideshows.
The photos are primarily sourced from the news picture wires and BBC staff, but In Pictures regularly commissions freelance photographers as well as using contributions from its readers.
In addition the Picture Editor writes a photo blog – www.bbc.co.uk/blogs/photoblog – that explores the world of photojournalism, photos in the news and BBC News' use of photographs. There is also a weekly theme asking readers to submit pictures and a selection of these are published every Thursday.
In Pictures can be contacted at inpictures@bbc.co.uk
Links