BBC Radio 2
On BBC Radio 2 this Christmas, Bryan Adams presents two programmes on Christmas Day and Boxing Day, looking back at the classics of the Rock of Ages. There will be special shows across the festive period with some familiar names including Michelle Visage, Joe Lycett, Matt Lucas and Rick Astley. Plus, Rick Astley and Andrew Ridgeley kick off the New Year in style with the perfect tracks on the first day of 2020.
Published: 25 November 2019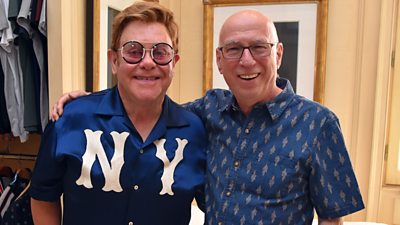 On BBC Radio 2 this Christmas, Bryan Adams presents two programmes on Christmas Day and Boxing Day, looking back at the classics of the Rock of Ages.
There will be special shows across the festive period with some familiar names including Michelle Visage, Joe Lycett, Matt Lucas and Rick Astley.
Plus, Rick Astley and Andrew Ridgeley kick off the New Year in style with the perfect tracks on the first day of 2020.
Jo Whiley's Rockstars Around The Christmas Tree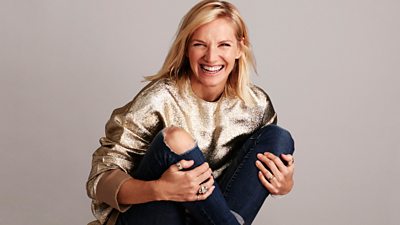 BBC Radio 1
Annie Mac's Hottest Record of the Year
Thursday 19 December, 7pm-9pm
Every Monday to Friday at 7.30pm Annie Mac unveils her Hottest Record In The World on Radio 1's Future Sounds and Radio 1's Dance Party, in a slot known for breaking some of the most exciting new music on the planet.
This December, she will be counting down through her Top 20 Hottest Records from the past 12 months, as  voted for by the Radio 1 listeners, before revealing which track has earnt the coveted title of Hottest Recor  Of The Year. Jumpsuit by Twenty One Pilots was crowned Hottest Record of the Year in 2018, beating the likes of The 1975, Florence + The Machine, and Drake to the top spot.
Voting will open on Thursday 28 November and will close on Thursday 5 December.
Presenter: Annie Mac
BS
Scott Mills reveals The Official Christmas Number 1
Friday 20 December, 4pm- 5.45pm
The Christmas Number 1 will be revealed on The Official Chart with Scott Mills.
Presenter: Scott Mills
BS
Christmas Day on Radio 1
Wednesday 25 December
Scott Mills will host a festive edition of Radio 1 Breakfast live on Christmas Day (7am- 10am) with Jordan North set to bring plenty of Christmas cheer to the drivetime slot live from 4pm- 7pm.
Throughout the day, a series of one-hour takeovers will see some of the biggest names in music and entertainment host their very own shows on Radio 1.
Presenter: Scott Mills and Jordan North
BS
All-new schedule of presenters take over Radio 1
Thursday 26 - Tuesday 31 December
BBC Radio 1 is introducing a brand new roster of DJs over the festive period. From Boxing Day until New Year's Eve, Radio 1 will be showcasing the best in new and emerging talent and offering a once in a lifetime opportunity to broadcast on the UK's biggest youth radio station.
BS
Asian Network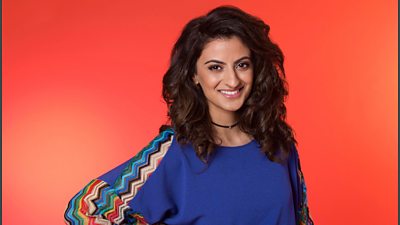 Tuesday 17 December, 7pm-10pm
Jo opens the doors to her house in Northamptonshire and welcomes a dazzling guest list to rock around her Christmas Tree - live on Radio 2.
Special guests include Jamie Cullum at the piano, with a chorus of angels including YouTube star Dodie, Lucy Rose and Will Young.
Snow Patrol are her house band, Alex James from Blur will be bringing the cheese, and poet and rapper Kate Tempest will be performing.
Presenter: Jo Whiley
Producer: Anna Richards for the BBC
Zoe Ball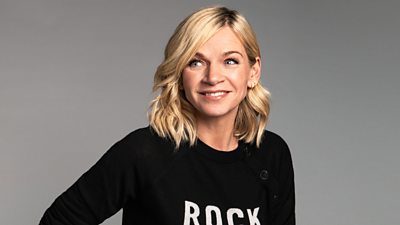 Asian Network Comedy Live
Friday 5 December, 9pm-10pm
Asian Network Comedy returns to the BBC's Radio Theatre on Thursday 5 December for a night of cutting-edge laughs from some of the hottest names in stand-up. Featuring performances from Sunil Patel, Athena Kugblenu, Jamie D'Souza, Isma Almas and Ria Lina.
Hosted by BBC Asian Network DJ Yasser, the show will be broadcast live on BBC Asian Network from 9pm, with highlights available to watch on BBC iPlayer following broadcast.
Presenter: Yasser
AK
The Asian Network Breakfast Show with Harpz Kaur
Wednesday 25 December, 6am-10am
Christmas morning is full of Desi cheer! Harpz Kaur (pictured) is joined by special guests in their favourite Christmas jumpers for festive chat, crackers and gifts. A gospel choir sing a mix of festive favourites and Harpz relives the show's best 2019 moments.
Presenter: Harpz Kaur
AK
Lata Mangeshkar at 90
Wednesday 25 December, 7pm-12am
Noreen Khan presents a five-hour musical extravaganza to celebrate the 90th birthday of one of the most famous singers in the world - Lata Mangeshkar. With a back catalogue of reportedly over 30,000 playback songs, Noreen picks some of her biggest Bollywood hits from her debut in the 40s right up to the noughties.
Presenter: Noreen Khan
AK
Asian Network Comedy (part one)
Thursday 26 December, 10pm-12am
Harpz Kaur and Yasser relive the best of the Asian Network Comedy nights in 2019. Recorded at the BBC Radio Theatre and the Edinburgh Fringe Festival, the show will highlight performances from some of the hottest comedy stars, including Mawaan Rizwan, Rahul Kohli and Charlie Lee George.
Presenters: Harpz Kaur and Yasser
AK
The Official Asian Chart Of The Year
Monday 30 December, 4pm-7pm
Join Yasser as he hosts the Official Asian Chart of the Year and reveals the most popular song of 2019.
Presenter: Yasser
AK
Asian Network Rewind
Tuesday 31 December, 9am-7pm
Before you cross the threshold of a whole new decade, Asian Network reminds you of the music that made your last 10 years.
AK
Asian Network's New Year's Eve Party
Tuesday 31 December, 7pm-1am
Join the Network's DJs and special guests for your New Year's Eve soundtrack from 7pm-1am.
AK
Asian Network Comedy (part two)
Wednesday 1 January, 10pm-12am
Harpz Kaur and Yasser present part two of the best of the Asian Network Comedy nights in 2019. Recorded at the BBC Radio Theatre and the Edinburgh Fringe Festival, the show will highlight performances from some of the hottest comedy stars including Shazia Mirza, Eshaan Akbar and Sunil Patel.
Presenters: Harpz Kaur and Yasser
AK
Asian Network Anthems
Wednesday 1 January, 6am-10pm
Join your favourite Asian Network DJs as they celebrate the biggest British Asian and Bollywood tracks from the last 25 years.
AK
Tuesday 24 December, 6.30am-9.30am
As children look forward to Santa's visit later that night, Zoe Ball will be broadcasting a very festive Radio 2 Breakfast Show live on Christmas Eve from Wogan House.
She'll be playing Christmas classics and finding out how listeners are planning for the big day, and some very excited kids will be speaking to Father Christmas on the telephone!
Presenter: Zoe Ball
Producer: Graham Albans for the BBC
Joe Lycett for Sara Cox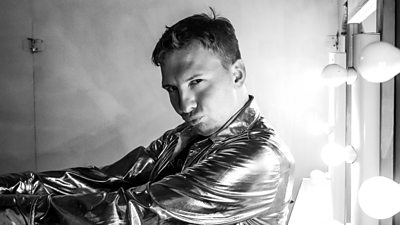 Thursday 26-Friday 27 December, Monday 30-Friday 3 January, 5pm-7pm
Award winning stand-up comedian Joe Lycett sits in for Sara Cox to keep listeners entertained across the festive season on Radio 2.
Christmas is usually the time for relaxing, but Joe will be raiding his phone contacts to get some off-duty celebrities to help listeners out, whether they've forgotten to buy their other half a present or want to say sorry to their mother-in-law for falling asleep or missing Christmas dinner.
The show will broadcast from Birmingham every day, so Joe's only 10 minutes away from his mum and dad's house and the mountains of leftover food.
Joe Lycett says: "Normally during the week between Christmas and New Year I'm slumped in a chair in Birmingham, eating, farting and spouting total nonsense. The only difference this year is that it'll be broadcast live on BBC Radio 2."
Presenter: Joe Lycett
Producer: Jordan Hemingway for Audio Always
Have Yourself a Merry GC Christmas, Honey!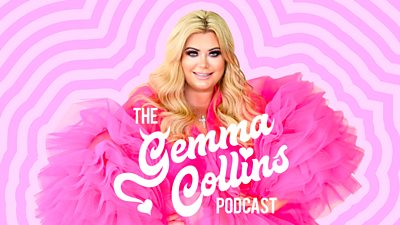 Carpenters, A Song For You
Sunday 22 December, 5pm-6pm
In a brand new interview, founding Carpenters member Richard reminisces about some of the most memorable and acclaimed songs he recorded with his sister Karen.
He also reflects on the success of his recent album with the Royal Philharmonic Orchestra, and exclusively reveals plans of his next projects.
Songs featured in this programme include Calling Occupants, I Believe You, Crescent Noon, (I'm Caught Between) Goodbye and I Love You, All You Get from Love Is a Love Song, Please Mr Postman and Now.
Presenter: Graham Norton
Producer: Malcolm Prince for the BBC
Claudia Christmas Show
Sunday 22 December, 7pm-9pm
Claudia looks ahead to celebrating Christmas in style.
It's Claudia's favourite time of year, with her best yuletide anthems and a fabulous array of guests including Mary Berry, who will be sharing her best tips on dishing up the perfect festive food, a special visit from Santa, a celestial choir with uplifting seasonal song, and beauty columnist Sali Hughes with advice on getting great gifts.
Presenter: Claudia Winkleman
Producer: Paul Thomas, Wise Buddah
No Country for Young Women Christmas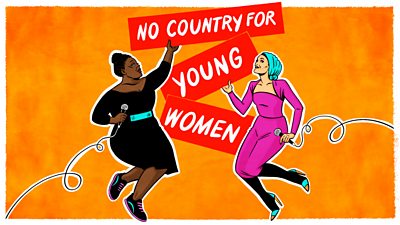 Jack Savoretti's Seasonal Soundtrack
Monday 23 December, 7pm-9pm
Gather the family around for two hours of movie musical wonderment. Jack Savoretti will look back and forward to those Christmas films that we can all enjoy, with archives and anecdotes including the classics like Wizard of Oz, Gremlins, Home Alone and Muppet Christmas Carol, and many surprises along the way. He'll be your personal guide to the films shown over the Christmas period and generally add a sprinkle of fairy dust to your day.
Jack is no stranger to Radio 2 having played numerous live sessions including Ken Bruce's Radio 2 Piano Room, Dermot O'Leary (Saturdays, 8am-10pm) and Jo Whiley (7pm-9pm). The Italian-British acoustic singer began playing guitar at the age of 16 and has released five studio albums to date. Jack's most recent album, Singing To Strangers, features co-writers such as Bob Dylan and Kylie Minogue and went to number one in the UK Album Charts.
Presenter: Jack Savoretti
Producer: Julie Newman
Live From Leo's Green Room
23 December-26 December, 9pm-10pm
Saxophonist and broadcaster Leo Green, along with his band and singers, are performing in front of a live audience to deliver music and chat in Live From Leo's Green Room.
With each show celebrating the songs and singers from different years, this programme promises to be the greatest sing-a-long-at-home, tap-on-the-steering-wheel, shuffle-round-the-kitchen moment of listeners' weeks.
The shows feature the music of Lionel Richie, Bruce Springsteen, Elton John, Take That, U2, David Bowie, Marvin Gaye, Billy Joel, Sheryl Crow, Oasis and many others - it is the ultimate 21st Century cabaret show!
Leo's superb band will also feature much loved vocalists Hayley Sanderson, Jill Marie Cooper and Andy Caine - all featured vocalists on BBC One's Strictly Come Dancing - along with some of the UK's best upcoming vocal talents.
The years featured in Leo's Green Room will be:
Live From Leo's Green Room (1949), the year Strictly first appeared (in its original guise of 'Come Dancing'), was also the year some of our most loved songwriters were born. Leo will take listeners in an intimate musical journey, covering the likes of Bruce Springsteen, Billy Joel, Bonnie Raitt, Robert Palmer, Thin Lizzy and others.
Live From Leo's Green Room (1983), which comes direct from the 80s, as he and his band and singers celebrate the songs of Phil Collins, The Police, U2, David Bowie, along with a song forever associated with Sammy Davis Jr that featured in '83s musical smash, Oliver - and as it was also the year we lost the great Ira Gershwin, Leo will also include something from that iconic catalogue too.
In Live From Leo's Green Room (1994), he is asking what listeners were up to 25 years ago. Leo and the band will be back in their musical time machine celebrating some of the classics from the year Justin Beiber was born! Expect to sing-a-long to All I Wanna Do, Real Gone Kid, Rock 'n' Roll Star and many others.
Live From Leo's Green Room (1972), the musical time machine that is Leo's Green Room travels back to the year of Leo's birth! Expect classics forever associated with Rod Stewart, Creedence Clearwater, The Jam, David Bowie, Carly Simon, Elton John and many others including Take That.
Presenter: Leo Green
Producer: Paul Thomas for Listen
CMA Country Christmas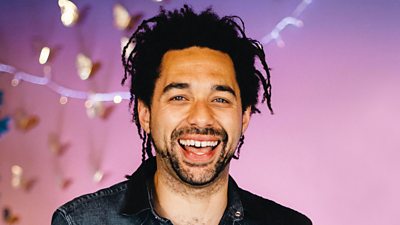 Music Mixes
Greg James' Christmas Present playlist
Greg celebrates the spirit of Christmas - and his Radio 1 Breakfast Show - with the perfect Christmas playlist as he opens his presents.
Rylan's Christmas Kitchen Disco
Join Rylan as he cooks the turkey for Christmas with all the trimmings of a banging festive playlist to cook along to!
Trevor Nelson & Nadia Jae's Festive Family Mixtape
Trev and Nadia pick their favourite tracks to take it easy to this Christmas. This special hand-picked selection features vintage festive family favourites from both the Nelson and Jae clans as they talk about what Christmas has meant to them.
Scott and Chris' Christmas Crackers Playlist
Scott and Chris drop festive hits and pull some dodgy Christmas Crackers.
Other Christmas Music Mixes:
6Music's Alternative Christmas
A Peaceful Christmas
Office Christmas Party
80s Christmas Classics
90s Christmas Classics
Best New Christmas Pop
Rap To Wrap To
Christmas Takeover Mixes:
Gemma Collins Christmas Mix
Gavin and Stacey – The Christmas Soundtrack
Ali Plumb's Christmas Movie Soundtrack
Metronomy's Alt Christmas Mix
Tuesday 24 December, 7pm-9pm
Join Ben Earle (pictured) in London, and Trisha Yearwood in Nashville for two hours of Christmas - country style.
Ben Earle, one half of The Shires (the UK's most successful country band ever) brings listeners an hour of country Christmas classics. He will then hand over to country superstar Trisha, who's introducing a fabulous Christmas concert direct from Nashville's Grand Old Opry.
The concert will feature an all-star cast including Rascal Flatts, CeCe Winans, Brett Young, Chris Janson and Chris Young.
Presenters: Ben Earle and Trisha Yearwood
Producer: Mark Hagen
Soul Symphony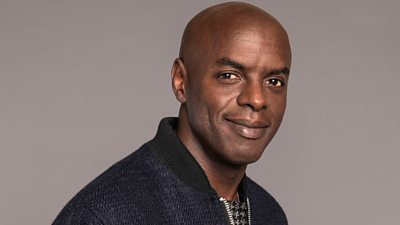 Tuesday 24 December, 10pm-12am
Trevor Nelson presents a night of soul and RnB classics with a Christmas feel, featuring special guest vocalists accompanied by the BBC Concert Orchestra.
Recorded at the Royal Albert Hall, for the first time Trevor will bring together soulful singers to perform iconic tracks re-imagined and re-scored, with a full orchestra.
Presenter: Trevor Nelson
Producer: Phil Critchlow at TBI
Good Morning Christmas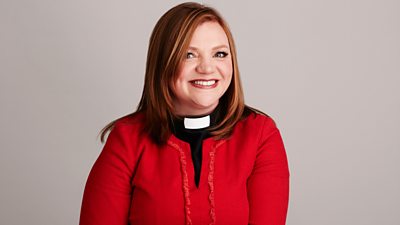 Wednesday 25 December, 8am-10am
Rev Kate Bottley wishes a very Good Morning Christmas to Radio 2 listeners live in Christmas Day. We'll celebrate with live music from a Gospel Choir and share listeners' Christmas messages.
Making sure no one is left behind, whether celebrating on your own or with loved ones, they will have inspirational stories, carols and reflections on the message of Christmas
Presenter: Rev Kate Bottley
Producer: Rebecca Maxted for the BBC
Junior Choice - Anneka Rice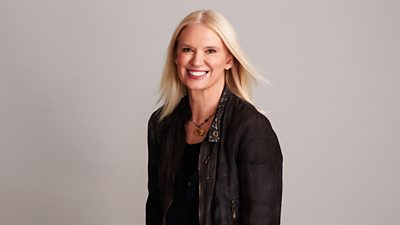 Wednesday 25 December, 10am-12pm
Junior Choice returns for a festive live show with Anneka Rice, who dazzled viewers on Strictly Come Dancing this year on BBC One.
She will be playing nostalgic hits, comedy classics and sing-along favourites for kids of all ages. Plus, she welcomes Junior Choosers onto the show to play a fun game for a musical gift.
Presenter: Anneka Rice
Producer: Michael Schaeble for the BBC
Paul O'Grady on Christmas Day
Wednesday 25 December, 12pm-2pm
It's the show he calls Christmas at the Workhouse, but to everyone else it's his annual special featuring messages and dedications from his listeners all over the world.
There'll be an eclectic seasonal playlist, the return of the Radio 2 Choral Society, and two festive Hollywood Triples. Plus, for the first time, Paul taste tests Malcolm's mum's homemade Yule Log - naturally he'll be bringing an axe with him to the studio.
And rounding the festivities off will be a few surprise interruptions from Petula Clark, Celine Dion, Luke Evans, Julian Clary, and many more - specially recorded for Christmas.
Presenter: Paul O'Grady
Producer: Malcolm Prince for the BBC
Matt Lucas presents Christmas With The Stars and TV Themes
Wednesday 25 December, 2pm-4pm, Thursday 26 December, 2pm-5pm
Comedian Matt Lucas returns to BBC Radio 2 for a special live show on Christmas Day, joined by celebrity friends and listeners. He will have phone calls from celebs to talk about what they are up to on Christmas Day, plus Matt's International Christmas Quiz returns, along with his 'Lack Of Gratitude' Top 10 where he goes through the ten most unloved presents opened that day.
Matt Lucas is multi-talented entertainer, and his roles in the likes of Little Britain to Doctor Who and Alice Through The Looking Glass have made him one of the nations most loved stars. But Matt has a secret passion, a musical obsession that he's desperate to share with the Radio 2 audience - which is TV themes.
In this programme Matt will take the audience on a journey through the theme tunes he grew up with in the late 70s and 80s, through to the 90s and up to the present day. He will share his memories, observational wit and clever sense of humour, with input from some of the big composers from the TV world. Matt will also take a retrospective look at the amazing works of BBC composer Ronnie Hazlehurst. There will also be a quiz where Matt will test two listeners on their knowledge of TV themes.
Presenter: Matt Lucas
Producer: Paul Thomas for Listen
Gary Davies TOTP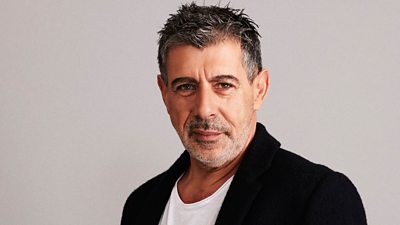 Wednesday 25 December, 4pm-6pm
Gary hosts a very special TOTP show taking in all the Christmas Number Ones from the 80s and 90s.
He will also be having a rundown of the biggest selling Christmas records of the decades - including Wham's Last Christmas, which never reached Number One as it was beaten to the top spot by Do They Know It's Christmas by Band Aid, but eventually outsold so many others.
Presenter: Gary Davies
Producer: Paul Thomas
Radio 2's Family Rhythms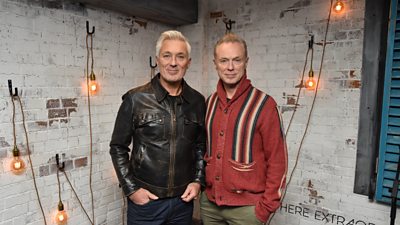 Wednesday 25 December, 6pm-8pm
Spend Christmas Eve with a few famous families as they celebrate the music that brings them together. Presented by Liza Tarbuck.
A two-hour music special featuring Spandau Ballet brothers Martin and Gary Kemp, Made In Chelsea's Binky, with mum Jane Felstead, film director Richard Curtis with his writer/activist daughter Scarlett and Strictly Come Dancing professional dancer AJ Pritchard and his brother Curtis Pritchard from this year's Love Island.
Hear the renowned relatives playing the most important music from their family history, tracks they share a mutual love for and the songs that bring them together at Christmas. Plus hear the stories behind the selections, including a cracker about George Michael attending Martin and Gary's Christmas Party.
Presenter: Liza Tarbuck
Producer: Joe Gardner for We Are Grape
Bryan Adam Rocks!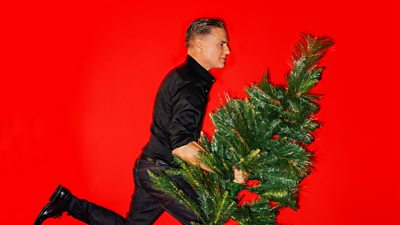 Wednesday 25 - Thursday 26 December, 8pm-9pm
Worldwide bestselling and acclaimed star Bryan Adams is back on BBC Radio 2, with a rock selection from his library for Christmas Day and Boxing Day.
The first show includes tracks from Jefferson Starship, Grand Funk Railroad, Cheap Trick (live at a venue well known to Bryan), Queens Of The Stone Age, a Joe Walsh rarity from the film The Warriors, and Garbage - among many others.
For his second show, as we approach a new decade in 2020, Bryan looks at the Rock Of Ages - classics that began each new era in the 70s, 80s, 90s and beyond.
Bryan brings you the end of The Beatles on the roof of Saville Row, David Bowie opening the 80s with one of his most ambitious masterpieces, George Harrison unleashing his considerable songbook, AC/DC in mourning (and working with Bryan's friend Mutt Lange) and some amazing eye-witness memories from a unique concert appearance with Roger Waters of Pink Floyd, next to the former Berlin Wall in 1990.
Bryan says: "You'll hear some great finds from my personal collection including a rare track from Joe Walsh. What a privilege to review the Rock of Ages - so many songs that will stand the test of time."
Presenter: Bryan Adams
Producer: Mark Simpson for the BBC
Elton John & Ken Bruce
26 December, 12pm-2pm
Ken Bruce presents a two-hour special programme with Sir Elton John for an extended version of Tracks Of My Years, recorded earlier this year.
Elton John will pick some more of his favourite songs from other artists and will talk about how the music has shaped him. Elton will also select some of his own recordings and talk about the stories behind a few of his own compositions and working with Bernie Taupin.
Presenter: Ken Bruce
Producers: Ricky Marshall
Jeremy Vine, Review Of The Year
24 and 27 December, 12pm-4pm
Jeremy Vine looks back at some of the most memorable moments from The Jeremy Vine Show in 2019.
Jeremy will remember some of the news stories that made listeners sit up and take notice this year, as well as some of his favourite callers and the guests who joined him to answer the question: what makes us human?
On Christmas Eve, there will be another chance to hear Stephen Fry talking about why he doesn't agree with language pedants. And among lots of other stories, his second programme will remember the 50th anniversary of the moon landings.
Presenter: Jeremy Vine
Producer: Ryan Wilson for the BBC
First Cast
Sunday 29 December, 7pm-9pm
First Cast is a two-hour Christmas Special presented by BBC News' Ben Thompson who, when he's not reporting the business news, is an avid musicals fan.
Ben takes members of the original cast of Cats and the creative driving forces behind the production back to the theatre where it all began, now called the Gillian Lynne theatre after the choreographer who created the iconic dances. Her widower, Peter Land, tells Ben some tales that Gillian shared with him, and how proud he is of her skill and passion.
Cast members Paul Nicholas, Bonnie Langford, Wayne Sleep, Seeta Indrani, Myra Sands, Donald Waugh and Femi Taylor, together with Brian Blessed and Elaine Paige, share stories about the dances, the songs, the camaraderie, and tensions of this well-loved production. The first cast members lived through the show's development, its opening night and the brickbats of the earliest days.
Ben discovers what it took to get this production to the stage, hearing director Trevor Nunn recite some of the poems. Designer John Napier walks Ben through the challenge of his amazing set; assistant stage manager, Mamma Mia's producer Judy Craymer, reports on how backstage was managed in total darkness; theatre manager Nick Allott gives a rare insight into celebrity guests and audience nightmares; and producer Cameron Mackintosh takes listeners through the process of getting this global success off the ground.
But Cats would not exist without Andrew Lloyd Webber's music. Ben discovers what inspired him in the first place, how he went about composing the thrilling music, and his hopes and fears as the musical developed. Listeners will also hear from the legendary Rod Argent, one of the musicians at Andrew Lloyd Webber's side, about what makes this musical so special and unique.
Liberally illustrated with the music of the original cast album, listeners will discover the inside story of the soar-away success in this Christmas Special, which is essential listening for anyone who enjoys musical theatre.
Presenter: Ben Thompson
Producer: Elin Rhys for Telesgop
Michelle Visage's Fabulous Divas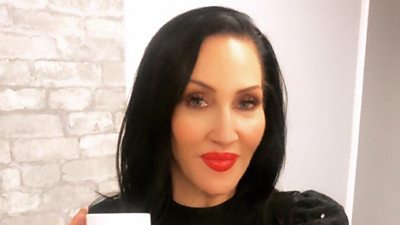 Monday 30 December, 8pm-10pm
Michelle Visage will present a special programme over the festive season, bringing listeners some of her favourite tracks and talking about the way they have shaped her.
Michelle's career began as a member of the girl group Seduction, before becoming the lead singer of The S.O.U.L. S.Y.S.T.E.M. in 1992. She is currently a judge on BBC Three's RuPaul's Drag Race UK and took part in BBC One's Strictly Come Dancing earlier this year. Michelle is no stranger to the radio broadcasting world having co-hosted morning shows such as WKTU in NYC, KHHT in Los Angeles and WMIA in Miami over 17 years.
Michelle says: "I'm super excited to be hosting my own show and sharing my favourite tracks with BBC Radio 2 listeners. I'm hoping there will be a song for everyone to dance to, not to mention music from some of the biggest divas in the business… think Madonna, Lady Gaga, Chaka Khan and Aretha Franklin. Listeners of the UK need to be ready because we are going to have a lot of fun!"
Presenter: Michelle Visage
Producers: Ste Softley and Johnny Kalifornia for Listen
New Year's Eve on Radio 2
Tuesday 31 December, 7pm-4am
Tony Blackburn, Ana Matronic, Gary Davies and Dave Pearce return on New Year's Eve, joined by Scott Mills, to provide the live soundtrack to the nation's New Year's Eve party.
From 7pm-8.30pm Tony Blackburn gets the party started in Tony Blackburn's NYE 60s.
From 8.30pm-10pm, there's nothing our very own Ana Matronic loves more than the 70s, so much so, that she's giving up her New Year's Eve to bring the party to you, 70s style! Join her for a 'disco tactic' mix of 70s anthems between 8.30pm and 10pm to get you well on your way to the best New Year's ever. Get ready to get down to a mix of the most funky, soulful, camp and undeniable sing along anthems to raise a Babycham to this New Year's Eve with Ana Matronic.
From 10pm-11.30pm Gary Davies will be spinning the biggest, bounciest 80s party anthems, getting revved up for the start of the New Year.
From 11.30pm-1am Scott Mills brings the party to Radio 2 with non-stop 90s hits, as people up and down the country gear up to the start of a new decade. This show will be a cross genre romp across the decade, so crack open a Tab Clear, don your Global Hypercolour t-shirt and get practising the Macarena, as Scott transports your back to your halcyon days.
This show will celebrate all of the very best party tunes the 90s had to offer, from Take That to Technotronic, Britney to The Backstreet Boys. In fact, we promise that by the end of the show you'll be partying like it's 1999.
From 1am-5am, Dave Pearce is live on Radio 2 with the perfect New Year's House Party soundtrack. The show will feature four hours of the biggest Ibiza classics and club anthems. Whether listeners are in the kitchen, car or in bed, they can come and join the party.
Dave Pearce is one of the UK's most in-demand DJs. He presented on BBC Radio 1 for 13 years, with his Sunday night Dance Anthems show becoming a national radio institution from 1998.
Producers: Phil Swern 7 digital, Ollie Wilson for Somethin' Else, Paul Thomas for Listen, Jordan Hemingway for Audio Always
Rick Astley Rocks
Wednesday 1 January 2020, 8pm-10pm
Rick Astley presents a show this New Year's Day, playing some of his favourite rock tracks following his many appearances with his favourite rockers Foo Fighters.
Listeners can expect tracks from Primal Scream, The Clash, Kings Of Leon, AC/DC, Arctic Monkeys and his friends and stage mates Foo Fighters.
Rick Astley says: "I am so excited to be playing some of my favourite rock tracks on BBC Radio 2. Let's turn it up to 11!"
Presenter: Rick Astley
Producer: Mark Simpson
Wham! The Music That Made Us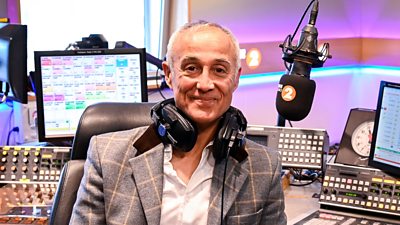 Wednesday 1 January 2020, 12pm-2pm
Andrew Ridgeley made his radio presenting debut earlier this year with Andrew Ridgeley's 80s Playlist, a two-hour special where he played some of his favourite songs by artists including Fleetwood Mac, Prince and Stevie Wonder.
This Christmas, Andrew returns to Radio 2 to reveal the musical influences of a young Georgios Panayiotou (before he was George Michael) and himself, as they journeyed from Watford schoolboys to pop wannabes to worldwide superstars.
Featuring an eclectic range of music from the likes of Elvis Presley, Joy Division, Elton John, The Specials and Sugarhill Gang, Andrew will talk for the first time about the music that bonded him and George.
He'll also spin the songs that influenced the sound of The Executive - Andrew and George's first band together - and then Wham!, revealing the musical journey that eventually led to the duo creating some of pop's most iconic songs, including Everything She Wants and I'm Your Man.
Presenter: Andrew Ridgeley
Producer: Phil McGarvey
They Think It's All Over…
Thursday 2 January, 7pm-9pm
On one of the busiest sporting days of the year, cricket commentator Mark Nicholas takes a look back at the sporting achievements and musical moments of 2019, alongside studio guests England's Cricket World Cup winning captain Eoin Morgan and Keane's frontman Tom Chaplin.
He'll be talking to Ben Stokes, who hit the winning stroke and was so influential in securing the Cricket World Cup, as well as England women's cricket captain Danielle Wyatt.
All the amazing Athletic achievements from sprinter and World Champion 200 metre runner Dina Asher Smith and Pentathlon World Champion Katarina Johnson-Thompson on her British record breaking score. Gary Lineker will talk all things football and the Radio 2 Breakfast Show's own sports presenter Mike Williams will add his favourite sporting moments and achievements of 2019.
Presenter: Mark Nicholas
Producer: Julie Newman