BBC Radio 6 Music
Christmas highlights on BBC 6 Music.
Published: 25 November 2019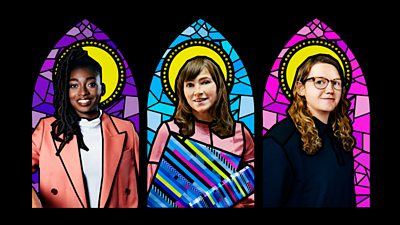 Asian Network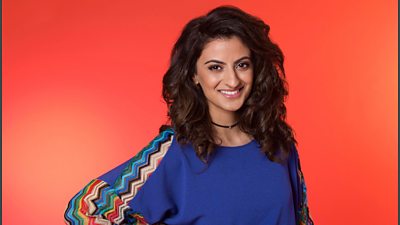 Wise Women
Tuesday 24 December - Friday 27 December, 4pm-9pm
BBC Radio 6 Music welcomes three Wise Women who will be taking to the airwaves again over the festive season. Across Christmas Eve, Christmas Day and Boxing Day, Little Simz, Jessica Hynes and Kate Tempest, will each present three hours of their favourite music (4-7pm) as well as selecting their favourite Iggy Pop programme from the 6 Music archive (7-9pm) alongside documentaries and classic concert performance from the archive.
Little Simz - Christmas Eve
One of the shining lights of 2019, Little Simz is a British rapper who released her third album Grey Area which was Mercury nominated and won Best Vocal Performance at the Q Awards. She has also had a starring role in the Drake-revived new season of Top Boy bringing in incredible reviews for her acting prowess. Plus, she played live at the BBC Radio 6 Music festival in Liverpool, and performed on Later… With Jools Holland on BBC Two in October.
Jessica Hynes - Christmas Day
Jessica Hynes is a Bafta Award-winning actress who first appeared on screens as Cheryl in the hit sitcom The Royle Family for the BBC. In 1999, she co-wrote and starred in Spaced and has since starred in television shows such as Doctor Who and Years And Years. She has also starred in films such as Shaun Of The Dead and Paddington 2. Plus, she has worked in theatre shows such as The Norman Conquests at The Young Vic and was nominated for an Olivier for Best Actress for The Night Heron at the Royal Court.
Kate Tempest - Boxing Day
Kate's third album, The Book Of Traps And Lessons, came out earlier this year to huge acclaim and went straight in to the Top 30 in the UK album chart. This is the first time Kate and long-time collaborator Dan Carey have worked with US producer Rick Rubin. What transpired is an incredible piece of work that takes the listener on a journey of highs, lows and core-bearing emotions.
Producers: Jax Coombes for the BBC (Little Simz, Kate Tempest) / Angela Davies for the BBC (Jessica Hynes)
Shaun Keaveny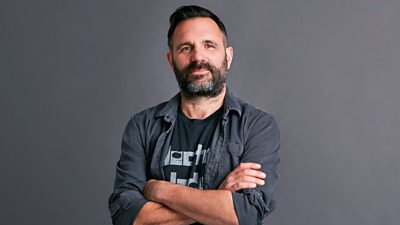 Dan Dare: 21st Century Spaceman (1/2)
Saturday 21 December, 6pm-6.30pm
Science journalist Richard Hollingham explores whether the reality of space exploration is catching up with the Dan Dare universe.
Dan Dare is the British military test pilot turned astronaut who made his first appearance on the front of Eagle in April 1950. The comic went on to sell more than one million copies per week.
Richard meets Alan Bond, a real-life rocket scientist, who owes his career to the pilot of the future.
Richard speaks to writer Richard Kurti about re-inventing Dan Dare for 21st century audio adventures, with further contributions from the cast. The second series of Dan Dare can be heard on BBC Radio 4 Extra afterwards.
Producer: Andrew Mark Sewell
A B7 Media Production in association with Boffin Media
Wednesday 25 December, 1pm-4pm
Brian Eno and Professor Brian Cox join Shaun Keaveny for their fourth annual Christmas Special, recorded at the top of the BT Tower in London.
Previous years have seen the two Brians joining Shaun at the Greenwich Observatory and Brian Eno's studio. But this year they are at the very top of the BT Tower in London, one of the Capital's most iconic landmarks, to broadly discuss the topic of communication.
One hundred and seventy seven meters above London, the two Brians join Shaun to discuss whether language has become weaponized, if aliens communicate with us via music, and what is the great silence?
Plus, there are some music choices from the two Brian's for Christmas Day.
Presenter: Shaun Keaveny
Producer: Philip Smith
Cillian Murphy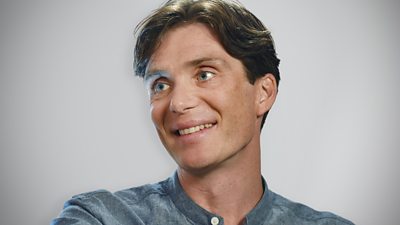 Kermode and Mayo's End of Year Review Best of 2019
Wednesday 25 December, 8 - 10pm, Friday 27 December, 3pm-5pm
Mark Kermode and Simon Mayo look back on the best movies of 2019. From box office smashes to cringe-making crashes, this is your comprehensive guide to what you should and shouldn't have watched in 2019.
A Somethin' Else Production
Radio 3 In Concert - Playing in the Dark: Neil Gaiman and the BBC Symphony Orchestra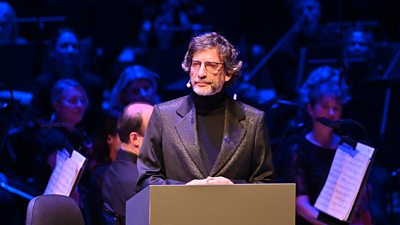 Wednesday 1 January, 10am-1pm
Peaky Blinders star Cillian Murphy brings some Tender radio for Tender Heads on New Year's Day, with a specially curated playlist to help soothe the excesses for New Year's Eve.
He will also be joined by Anna Calvi and Kate Tempest for sessions and interviews.
Cillian is no stranger to BBC 6 Music. He has presented numerous one off shows since 2013, and recently covered Guy Garvey's Sunday 2pm-4pm slot from March-July 2019.
Well known for his role playing Tommy Shelby in the Bafta Award-winning drama Peaky Blinders, the actor is also celebrated for his roles in the films Dunkirk, Inception, The Dark Knight Trilogy, Breakfast on Pluto and 28 Days Later.
Presenter: Cillian Murphy
Producer: Angela Davies for the BBC
Martin Freeman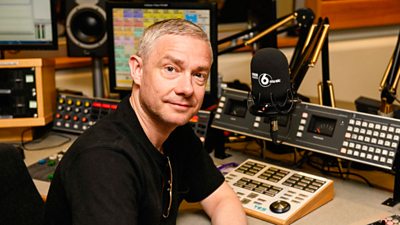 The Gallaghers
Tuesday 24 December, 10pm-11pm
Spend Christmas Eve with the Gallaghers, as BBC Radio 5 Live plays out highlights of Eddie Hearn's interview with Noel for his podcast No Passion No Point, and Nihal Arthanayake's conversation with Liam.
Hear them talk about their music, what drives them and their love of sport.
Saturday 28 - Tuesday 31 December, 1pm-4pm
Martin Freeman returns to 6 Music to present a series of six three-hour long programmes between Christmas and New Year.
As we head towards 2020, Martin will spend each day focussing on a different decade, from the 1960s to now, playing you some of the music that he loves from each era.
From 1pm each afternoon, he begins with the 1960s (26 December), with the '70s (27 Dec), the '80s (28 Dec), the '90s (29 Dec), Noughties (30 Dec) and finally the 10s on New Year's Eve.
A self-confessed music obsessive, Martin has dug deep into his record collection to bring listeners the tracks that mean something to him. He'll also be taking a look back at the stories and cultural moments from each decade, picking a soundtrack from one of his favourite films each day, and selecting an album from each decade that he thinks deserves an extra bit of light.
There'll also be some interview and session highlights from the BBC archive to enjoy as he moves through the years.
Presenter: Martin Freeman
Producer: Matt Mills for the BBC
Headliners - The Comedians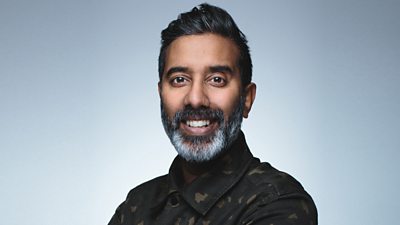 New Year's Eve on 6 Music
Tuesday 31 December, 7pm-1am
From 7pm-10pm, 6 Music presents Hot Chip's New Year's Eve House Party. They'll be trading tracks and swapping stories with that glint in their eyes to set listeners up for a great night.
The show will feature party mixes from different members of the band, and we'll learn just what music gets each of the band on the dancefloor.
Hot Chip formed in London in 2000, and have released seven studio albums to date. They're well renowned for their live performances and recently performed at 6 Music Festival this year. Outside of the band, each member pursues solo and joint ventures, including making music, producing remixes and DJing.
From 10pm-1am, 6 Music presents Craig Charles New Year's Eve, as he takes listeners into 2020 with three hours of his biggest funk and soul party tunes on New Year's Eve through to New Year's Day. He will play music from some of his favourite bands and artists such as Mario Biondi, Rosemary Martins, T-Connection and bringing the New Year in with the ultimate party starter.
Producers: Adam Hudson for the BBC / Ben Appleyard for TBI
Sean at Home with Lang Lang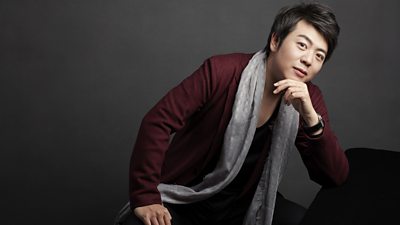 Wednesday 25 December, 10.30pm-1am
Have a laugh on Christmas Day evening with highlights of Nihal's interviews with some of the biggest names in comedy. Hear him in conversation with Lenny Henry, Dawn French, Harry Hill, Ricky Gervais and Billy Connolly.
Wake Up To Money
Sunday 29 December, 9am-10am, Wednesday 1 January, 6am-7am
5 Live's 'Wake Up To Money' business team present a special show looking at the future of shopping.
The Hurricane Tapes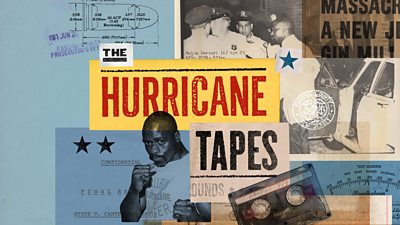 Part one: Sunday 29 December, 8pm-10pm. Part two: Tuesday 31 December 8pm-10pm
Rubin 'Hurricane' Carter was a middleweight boxer and a convicted triple murderer. He and John Artis, a teenage track star, spent almost 20 years in prison maintaining they were innocent, before they were released.
BBC World Service spent more than a year investigating the case of the Lafayette Bar and Grill murders for their podcast series, The Hurricane Tapes. Now serialised in a two-part special, Steve Crossman dissects the case and talks to some of those involved, to try to establish what really happened that infamous night.