BBC Radio 5 Live
Christmas highlights on BBC Radio 5 Live.
Published: 25 November 2019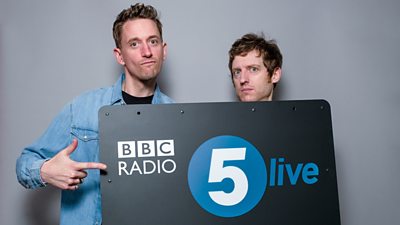 Asian Network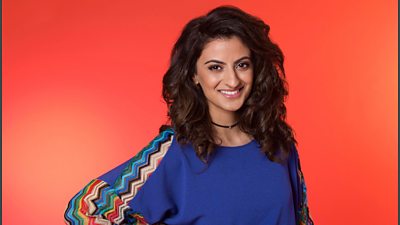 Elis James and John Robins
Friday 20 December, 1pm-3pm
Comedians and best friends Elis James and John Robins joined BBC Radio 5 Live in May. To celebrate their first Christmas on the BBC and the success of their popular Friday afternoon show, they are heading to the pub.
Along with some very special guests and a handful of lucky listeners, they're seeing out the year with a festive flourish, as their last live show of the year comes from a central London public house in front of a live audience.
Having first made friends on the comedy circuit over 15 years ago, Elis and John are loving their new 1pm-3pm slot on Friday afternoons. Not an obvious pairing - Elis is a football mad, upbeat Welshman and John is the Freddie Mercury-obsessed natural born cynic - the pair's on-air chemistry and honest anecdotal content have gathered an army of loyal fans both from their time on the comedy circuit and on 5 Live.
The Elis James and John Robins Show is An Audio Always Production
Kermode and Mayo's Film Review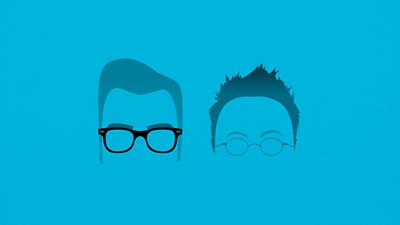 Dan Dare: 21st Century Spaceman (1/2)
Saturday 21 December, 6pm-6.30pm
Science journalist Richard Hollingham explores whether the reality of space exploration is catching up with the Dan Dare universe.
Dan Dare is the British military test pilot turned astronaut who made his first appearance on the front of Eagle in April 1950. The comic went on to sell more than one million copies per week.
Richard meets Alan Bond, a real-life rocket scientist, who owes his career to the pilot of the future.
Richard speaks to writer Richard Kurti about re-inventing Dan Dare for 21st century audio adventures, with further contributions from the cast. The second series of Dan Dare can be heard on BBC Radio 4 Extra afterwards.
Producer: Andrew Mark Sewell
A B7 Media Production in association with Boffin Media
Friday 20 December, 3pm-5pm
BBC Radio 5 Live's cult film review show will feature Kermode and Mayo's review of one of the most hotly anticipated movie releases of the decade, as Star Wars Episode IX is premiered.
5 Live's own Jedi masters Mark Kermode and Simon Mayo will go behind the scenes to get the inside track on the epic production, chatting to cast and crew to find out the backstage secrets and best movie moments.
A Somethin' Else Production
Museum Of Curiosity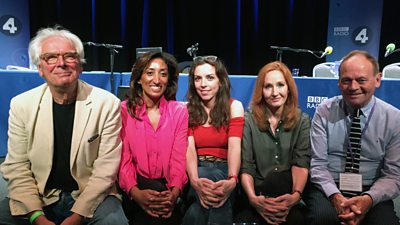 Kermode and Mayo's End of Year Review Best of 2019
Wednesday 25 December, 8 - 10pm, Friday 27 December, 3pm-5pm
Mark Kermode and Simon Mayo look back on the best movies of 2019. From box office smashes to cringe-making crashes, this is your comprehensive guide to what you should and shouldn't have watched in 2019.
A Somethin' Else Production
Radio 3 In Concert - Playing in the Dark: Neil Gaiman and the BBC Symphony Orchestra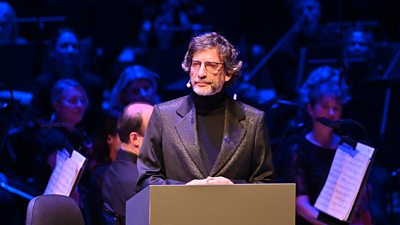 Formula 1 Review of the Year
Tuesday 24 December, 8pm-9pm
5 Live's Formula 1 team of Jennie Gow, Jack Nicholls and Jolyon Palmer look back on a thrilling Formula 1 season that saw Lewis Hamilton claim his 6th World Championship title.
With Great Pleasure At Christmas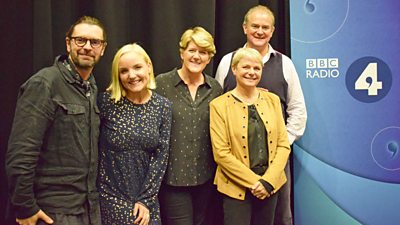 The Gallaghers
Tuesday 24 December, 10pm-11pm
Spend Christmas Eve with the Gallaghers, as BBC Radio 5 Live plays out highlights of Eddie Hearn's interview with Noel for his podcast No Passion No Point, and Nihal Arthanayake's conversation with Liam.
Hear them talk about their music, what drives them and their love of sport.
Tailenders Live
Wednesday 25 December, 7pm-8pm, Thursday 26 December 10am-11am
Greg James, Jimmy Anderson and Felix White present the "loosely cricket-based podcast" that has become a global phenomenon and saw them perform two sold out shows at the Hackney Empire.
Tailenders Live features the lads, joined on stage by some very special guests from the worlds of cricket and music.
Headliners - The Comedians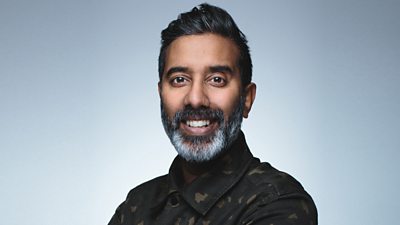 Sean at Home with Lang Lang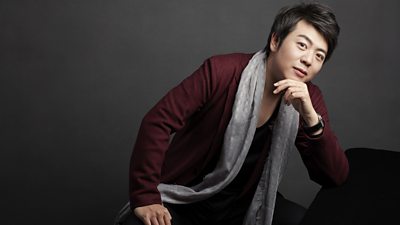 Wednesday 25 December, 10.30pm-1am
Have a laugh on Christmas Day evening with highlights of Nihal's interviews with some of the biggest names in comedy. Hear him in conversation with Lenny Henry, Dawn French, Harry Hill, Ricky Gervais and Billy Connolly.
Wake Up To Money
Sunday 29 December, 9am-10am, Wednesday 1 January, 6am-7am
5 Live's 'Wake Up To Money' business team present a special show looking at the future of shopping.
The Hurricane Tapes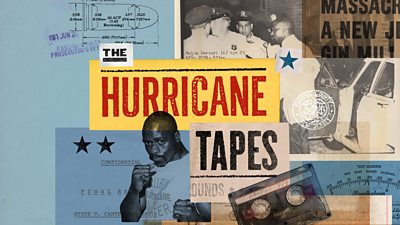 Part one: Sunday 29 December, 8pm-10pm. Part two: Tuesday 31 December 8pm-10pm
Rubin 'Hurricane' Carter was a middleweight boxer and a convicted triple murderer. He and John Artis, a teenage track star, spent almost 20 years in prison maintaining they were innocent, before they were released.
BBC World Service spent more than a year investigating the case of the Lafayette Bar and Grill murders for their podcast series, The Hurricane Tapes. Now serialised in a two-part special, Steve Crossman dissects the case and talks to some of those involved, to try to establish what really happened that infamous night.