BBC One
Christmas 2018 on BBC One...
Published: 27 November 2018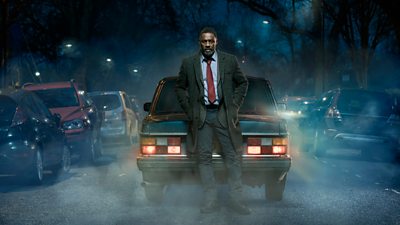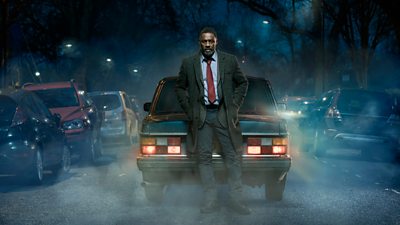 When the moonless shadows of London give birth to a new nightmare, DCI John Luther played by Idris Elba is once more called to immerse himself in the deepest depths of human depravity.
While the monstrous and seemingly indiscriminate killings become ever more audacious and public, Luther and new recruit D.S. Catherine Halliday played by Wunmi Mosaku are confounded by a complex tangle of leads and misdirection that seems designed to protect an untouchable corruption. But even as the case brings him closer than ever to the true face of evil, a reluctant Luther is forced to confront the unburied demons of his own recent past. Striding back into the line of fire, he must choose who to protect and who to sacrifice.
Whatever his next move, it will have devastating consequences for those around him - and change John Luther forever.
The ABC Murders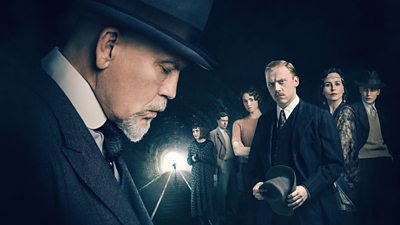 This Christmas, the next instalment in the collection of Agatha Christie stories adapted for the BBC is The ABC Murders. Bafta-nominated writer Sarah Phelps returns to explore the 20th Century through Christie's work in this adaptation of the classic 1936 title.
John Malkovich leads the cast as Hercule Poirot alongside Rupert Grint as Inspector Crome, Andrew Buchan as Franklin Clarke, Eamon Farren as Cust, Tara Fitzgerald as Lady Hermione Clarke, Shirley Henderson as Rose Marbury, Jack Farthing as Donald Fraser, Bronwyn James in the role of Megan and Freya Mavor as Thora Grey.
It's 1933 and a killer travels the length and breadth of Britain via the railway network. The killer uses the alias ABC, and strikes in a methodical pattern, leaving a copy of the ABC railway guide at the scene of each of murder. As Poirot attempts to investigate he is thwarted on every front. If he is to match his most cunning nemesis, everything about him will be called into question: his authority, his integrity, his identity.
The Long Song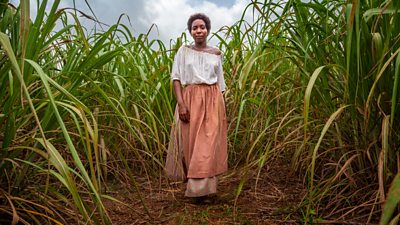 Set during the final days of slavery in 19th century Jamaica and adapted from the award-winning novel by Andrea Levy, The Long Song follows the trials, tribulations and survival of a wily, strong-willed slave July (Tamara Lawrance) on a plantation owned by her odious mistress Caroline Mortimer (Hayley Atwell).
When a charming new arrival to the island, Robert Goodwin (Jack Lowden), becomes the new overseer, July and Caroline are both intrigued by his seemingly revolutionary determination to improve the plantation for the slaves and mistress alike. The cast also includes Sir Lenny Henry as Godfrey.
Three hundred years of slavery finally came to a chaotic end on the British-ruled Caribbean island of Jamaica in 1838. It is a shameful and rarely-acknowledged part of British colonial history. And though Abolition may have been the first step on the road to racial equality, it is a very long road and one upon which we still travel today.
But far from being a harrowing tale of violence and misery that one might expect from such a history, The Long Song is in fact a story of love, hope, passion, survival and determination, full of insight and humour.
EastEnders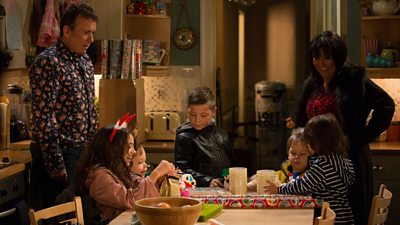 Christmas is rarely a quiet time in Albert Square and this year is no exception when at least one person is left with blood on their hands.
Alfie is determined to give Kat the perfect Christmas but his dreams come to a sudden halt when the truth about him and Hayley unravels in catastrophic style. As Kat's world is shattered into pieces, chaos ensues with consequences no one can see coming.
Mick Carter is finally reunited with his beloved Linda but with revenge on his mind, Christmas will be anything but peaceful for the Carters.
New Year kicks off in dramatic style for Mel and Ray as their wedding day arrives but what does Mel have in store for her deceitful groom? As the bride-to-be puts the final pieces of her plan into place, she comes to a disturbing realisation…
Doctor Who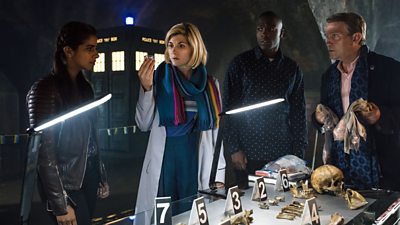 As the New Year begins, a terrifying evil is stirring, from across the centuries of Earth's history. As the Doctor, Ryan, Graham and Yaz return home, will they be able to overcome the threat to planet Earth?
Written by Chris Chibnall and directed by Wayne Yip. The Doctor is played by Jodie Whittaker, Ryan by Tosin Cole, Graham by Bradley Walsh and Yaz by Mandip Gill
Call the Midwife - Christmas Special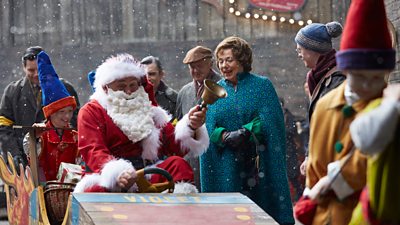 As Poplar prepares for Christmas, the nuns travel to the Mother House to elect a new mother superior. Sister Julienne is the obvious replacement and must face this possibility as her future at Nonnatus House hangs in the balance. As they ready to leave, Sister Mildred played by Miriam Margolyes, an indefatigable sister from their order, arrives unexpectedly with her hands full with four Chinese orphans on route to the Children's Home at the Mother House.
Touched by the plight of the children at the Home, the Nonnatus family and two new nuns, Sister Hilda played by Fenella Woolgar and Sister Frances played by Ella Bruccoleri come together to give them a Christmas Nativity that they will remember.
Back in Poplar, Trixie returns from Portofino refreshed and with her troubles well and truly behind her and Valerie leads the baby ballet Christmas performance.
Zog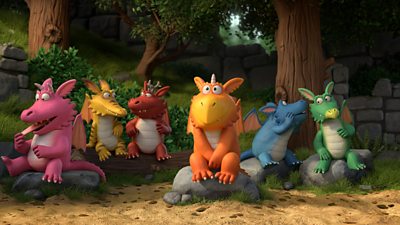 Magic Light Pictures, the multi Oscar-nominated production company is bringing much-loved children's picture book Zog to BBC One this Christmas.
Written in 2010 by Julia Donaldson and illustrated by Axel Scheffler, creators of the modern classic The Gruffalo, this heartwarming and enchanting half hour animated special will be voiced by a stellar cast of British acting talent, featuring Sir Lenny Henry as the narrator, Tracey Ullman as Madame Dragon, Hugh Skinner as Zog, Patsy Ferran as Princess Pearl and Kit Harington as Sir Gadabout.
Zog is a keen but accident-prone dragon who gets himself into mischief whilst learning how to fly, roar, breathe fire and fight knights in his first four years at Dragon School. Each year he meets a kindly young girl who patches up his bumps and bruises, but can she help him with his trickiest challenge yet: It's Year Five and he has to capture a princess!
Watership Down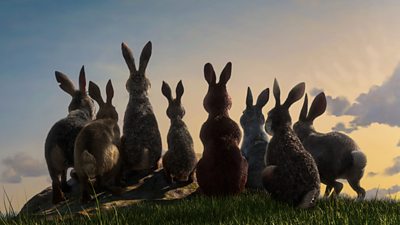 Airing this Christmas as two special feature-length episodes, BBC One's Watership Down uses Richard Adams' bestselling novel as its source to bring an innovative interpretation to the much loved classic.
Adapted for the screen by Tom Bidwell and directed by Noam Murro, this tale of adventure, courage and survival follows a band of rabbits as they flee the certain destruction of their home. Led by, stout-hearted brothers Hazel and Fiver, voiced by James McAvoy and Nicholas Hoult, the rabbits journey forth from their native Sandleford Warren through the harrowing trials posed by predators and adversaries, towards the hope of a better life.
Watership Down's star cast also features the vocal talents of John Boyega, Olivia Colman, Sir Ben Kingsley, Tom Wilkinson, Gemma Arterton, Peter Capaldi, Mackenzie Crook, Anne-Marie Duff, Taron Egerton, Freddie Fox, Daniel Kaluuya, Rory Kinnear, Craig Parkinson, Rosamund Pike, Jason Watkins, and Gemma Chan.
Les Misérables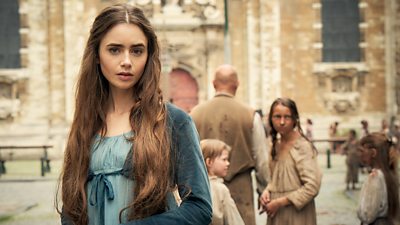 Multi award-winning screenwriter Andrew Davies' six-part drama adaptation of Victor Hugo's 19th century classic Les Misérables, will delve deep into the many layers of Hugo's story, revelling in Jean Valjean and Javert's cat-and-mouse relationship, against the epic backdrop of France at a time of civil unrest. With striking intensity and contemporary resonance, Hugo's novel explores the struggles and triumphs of the underclass and the quest for a better life. The six part television adaptation of the renowned book will vividly and faithfully bring to life the vibrant and engaging characters, the spectacular and authentic imagery and, above all, the incredible yet accessible story that was Hugo's lifework.
Les Misérables stars Dominic West as Jean Valjean, David Oyelowo as Javert and Lily Collins as Fantine. The distinguished British cast also includes Adeel Akhtar and Olivia Colman as Monsieur and Madame Thénardier, Ellie Bamber as Cosette, Josh O'Connor as Marius and Erin Kellyman as Éponine.
All Together Now Celebrities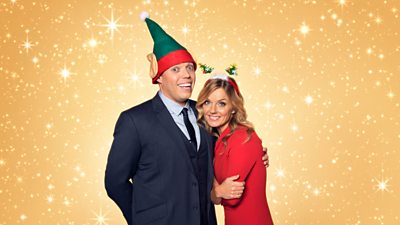 The hit BBC One entertainment show All Together Now is back, with a star-studded celebrity special set to get the nation joining in.
Hosted by comedian Rob Beckett, All Together Now Celebrities will see a host of famous faces singing their hearts out in a bid to win over TV's toughest judging panel, the 100, headed up by Spice Girl, Geri Horner.
Gemma Collins, Chris Kamara, Alison Hammond, Laurie Brett, Ben Foden, Amber Davies, Omid Djalili, Sara Pascoe and Tyger Drew-Honey are the household names taking to the stage for the one-off TV event. Although not necessarily known for their singing ability, each celebrity will be hoping to give a show-stopping performance that gets as many of the 100 up on their feet and singing along. Because, the more of the 100 who stand up and join in, the higher the celebrity scores… and the nearer they come to being crowned winner.
The 100 are a mix of great singers from every corner of the music industry. They've got big voices and big opinions and, as viewers saw in the first series, they're a tough crowd who don't hold back.
Which of the stars will succeed and get the 100 up on their feet and singing along?
Click & Collect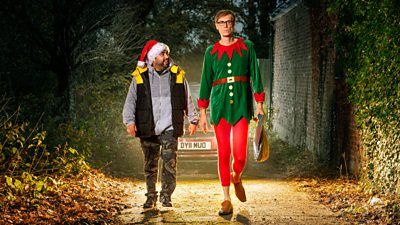 Stephen Merchant (The Office, Extras, Hello Ladies) and Asim Chaudhry (People Just Do Nothing) star as two mismatched neighbours driving across the country to pick up the one toy that will make a little girl's Christmas dreams come true. But will they get there before the shops shut for the festive season? Can they make it back in time for Christmas? And will they manage to avoid driving each other crazy along the way?
It's Christmas Eve and Andrew Bennett (Merchant) has somehow failed to buy the one present his six-year-old daughter really wants - Sparklehoof the Unicorn Princess. Unfortunately, it also happens to be the must-have toy of the season, and he can't track one down in London for love nor money. Step forward his irritating, over-friendly neighbour Dev D'Cruz (Chaudhry), who reveals he's managed to track down the last one in the whole of the UK. The only problem? It's 300 miles away, up in Carlisle. And it's click and collect on Dev's credit card.
Hold the Sunset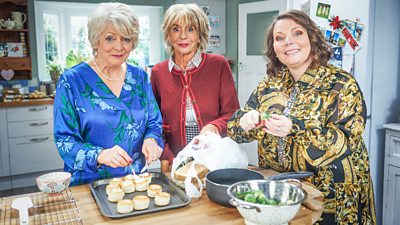 If I Were a Wise Man
It's the last Christmas Edith will have with her family before she and Phil set off for their dream retirement in the Mediterranean. Edith's son Roger enlists her scurrilous one-time flame, Bob 'the burglar', to give Christmas its proper flavour; Edith's sister Joan won't watch the Queen's Speech anywhere else; Queenie locks Sandra and Wendy into a wardrobe; and Phil finds himself talking to a ghost.
Edith is played by Alison Steadman, Phil is played by John Cleese, Roger is played by Jason Watkins, Bob is played by James Cosmo, Joan is played by Sue Johnston, Queenie is played by Anne Reid, Sandra is played by Joanna Scanlan and Wendy is played by Rosie Cavaliero,
Producers: Moira Williams, Humphrey Barclay, John Cleese
Director: Sandy Johnson
Michael McIntyre's Christmas Big Show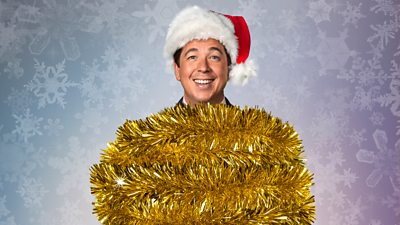 Michael McIntyre's annual festive special returns to BBC One this Christmas, stuffed with big stars, big laughs and big surprises!
In this entertainment special recorded at the Theatre Royal, Drury Lane, Michael presents a night packed with Christmas treats and unmissable surprises including a special guest handing over their phone in Send to All, another spectacular Unexpected Star and one unsuspecting member of the public gets a big surprise.
Mrs Brown's Boys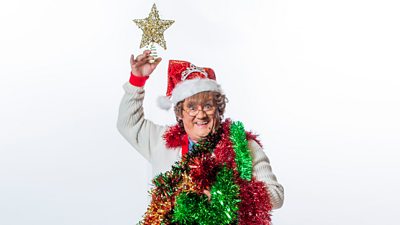 Exotic Mammy
It's the festive season once again in the Brown household, and Father Damian has organised a Christmas decoration contest to support the local football team. Agnes is keen to enter, especially as it might mean getting one over her old nemesis Hilliary Nicholson. But she is soon distracted, when Dermot and Buster give Agnes a "wifi assistant" and she has trouble figuring out what to do with it. Meanwhile, Cathy is up for a promotion at work and Dino and Rory give Buster a full make-over, so he can look the best for his internet date. It's bound to go well, as long as she looks like she does in her photo…
Mammy's Motel
There's a storm blowing in Finglas and it soon claims its first victim when the pipes in Winnie and Sharon's house burst. Thank goodness therefore for Mrs Brown who is on hand to offer a roof over their heads while repairs are carried out. However, it's not long before there's a storm brewing in the Brown household too, when Agnes and Cathy discover living with best friends isn't the picnic they'd imagined. And Agnes has yet more on her plate when she receives the news of the death of Nelly Scullie, a neighbour she never knew - or liked - and is asked by Father Damian to do her eulogy. Plus, there's Bono's thirteenth birthday to host. It might all seem too much for Agnes, until Buster drops a bombshell…
Strictly Come Dancing Christmas Special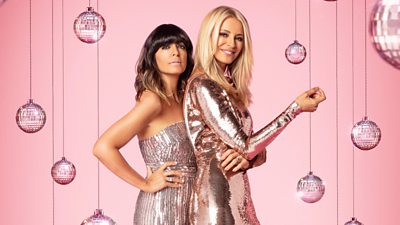 Jingle bells, jingle bells, Strictly all the way! Strictly Come Dancing returns for an all-star Christmas spectacular as six of the most-loved Strictly stars return to the dance floor for a one off special coming to BBC One on Christmas Day. This year the leading ladies are Anita Rani, Ann Widdecombe and Caroline Flack and the gentlemen returning to the ballroom are Aston Merrygold, Jake Wood and Michael Vaughan.
Hosted by Tess Daly and Claudia Winkleman, the show wouldn't be complete without the festive foursome on the judging panel. Head Judge Shirley Ballas returns for her second Christmas special and joins Dame Darcey Bussell, Bruno Tonioli and Craig Revel Horwood. In this year's magical show, our six couples will perform a Christmas inspired routine in a bid to be crowned Christmas champions 2018.
Take That: We've Come A Long Way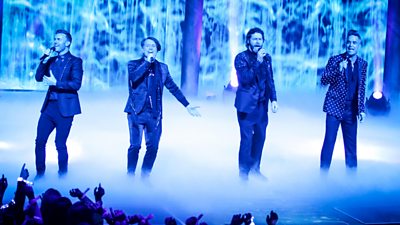 As Take That mark their 30th anniversary, one of Britain's most successful and best-loved bands will be celebrated in a special one-off programme coming to BBC One this Christmas.
Take That: We've Come A Long Way will feature fans from all over the country and beyond, sharing their stories of how the band touched their lives - and in some cases, changed their world completely.
The most successful boy band in UK chart history will be reunited as Robbie Williams rejoins them to share favourite memories as Take That reflect on three decades in the spotlight - while also offering up candid, previously unseen material that they shot over the years.
There'll also be a reunion for the boys' biggest fans of all - the five, proud Take That mums.
The band will take us on a guided tour of significant Take That locations, with some memorable fan surprises along the way.
We'll also get a glimpse of their preparations for their anniversary album, and see them in the studio with Bee Gees legend Barry Gibb.
The Graham Norton Show - Christmas
The Bafta award-winning talk show - featuring the biggest celebrities and the brightest conversation on television. Celebrating the festive season, Graham welcomes a host of A-list celebrity guests to the bright red sofa.
The Midnight Gang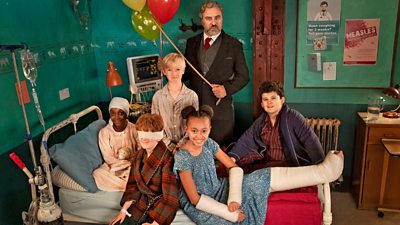 When the clock strikes midnight most children are fast asleep, but for the Midnight Gang the journey is just beginning.
Based on the original book by David Walliams, The Midnight Gang tells the tale of a young boy called Tom who finds himself in the Children's Ward at St Hugo's Hospital after being hit on the head by a cricket ball. At the hospital he meets a scary porter, the kid-hating matron and newly qualified, and slightly nervous Dr Luppers. Once Tom is moved to the children's ward, he discovers The Midnight Gang, a secret gang of children who go on midnight adventures in the hospital making dreams come true.
When Tom's wicked headmaster turns up at the hospital to take him back to his boarding school, Tom must find a way to stay in the hospital to fulfil one final adventure for The Midnight Gang.
Porter is played by Alan Davies, Matron is played by Haydn Gwynne, Dr Luppers is played by Amit Shah, Headmaster is played by David Walliams, Tom is played by Oliver Zetterstrom, Sir Quentin is played by Mark Heap, Tootsie is played by Jocelyn Jee Esien. Produced by King Bert Productions.
Not Going Out Live Special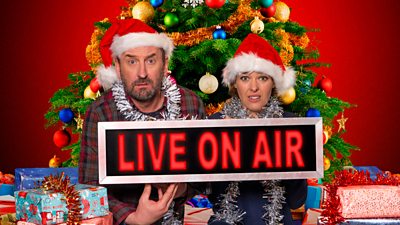 For the first time ever, Lee Mack's multi award-winning hit show, Not Going Out, is going out live on BBC One this Christmas.
With no room for slip ups or mistakes (no pressure then) we join Lee (Lee Mack) and Lucy (Sally Bretton) live from their festively decorated living room, nervously discussing the Ding Dong Merrily on Live Christmas Spectacular - the Christmas variety show they've been strong-armed into organising to raise money for their children's school.
But things are rarely plain sailing for our duo, as they soon come to realise, with an animal impersonator as the only confirmed performer, quality acts are worryingly thin on the ground. Who will Lee and Lucy turn to? Surely Toby (Hugh Dennis) and uptight wife Anna (Abigail Cruttenden) can't be roped in? With egg juggling and some knife throwing (CUT!) for good measure... what could possibly go wrong?
The Young Offenders - Christmas Special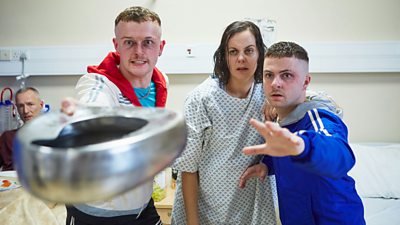 It's Christmas week, and the residents of the estate where Conor (Alex Murphy), Jock (Chris Walley) and Mairead (Hilary Rose) live have been fighting off an eviction from the council for over a month. The residents have created a barricade to show their determination that they won't be moved to make way for the estate to be renovated, afraid that they might never get back into their homes if forced out. The situation has been getting national media coverage and everyone involved is on edge, including the police.
While all this is happening, Mairead has been sick for weeks and has to be taken to hospital - a place Conor and Jock hate. The situation proves to be more serious than thought, causing major concern for the lads. Not knowing how to help, the lads ask Mairead if there's anything they can get her. Mairead says she's never seen a white Christmas, so the two friends set off on a chaotic adventure to try make her wish come true, which involves some accidental interaction with a local film crew - and a movie star – who ends up getting involved. When Billy Murphy (Shane Casey) enters the fray, all hell breaks loose. But the lads are determined to do something for Mairead, and in the process find out something about themselves and the value of empathy.
Top of the Pops Christmas Special
Top of the Pops Christmas Special will hit BBC One screens again this festive period. The one-hour programme, hosted by Fearne Cotton and Clara Amfo will review 2018's year in music and culminate with the Christmas number one, featuring some of the hottest names in British pop and from around the world, performing exclusively for the biggest party on TV.
Top of the Pops New Year Special
Top of the Pops New Year special will hit BBC One screens again this festive period. The one-hour programme, hosted by Fearne Cotton and Clara Amfo will review 2018's year in music and culminate with the last number one of 2018, featuring some of the hottest names in British pop and from around the world, performing exclusively for the biggest party on TV.
Would I Lie to You at Christmas?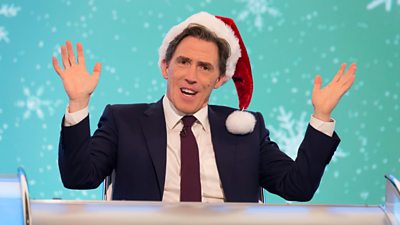 Rob Brydon is back in the host's chair for a festive edition of the award-winning comedy panel show Would I Lie To You? And as ever, David Mitchell and Lee Mack are the lightning-quick team captains.
Over the course of the show, a stellar cast of celebrity guests reveal amazing stories about themselves. But are they telling the truth, or are they making it all up? David Mitchell is joined by Lily Allen and Noddy Holder while Lee Mack is joined by James Acaster and Sian Gibson.
Mary Berry's Christmas Party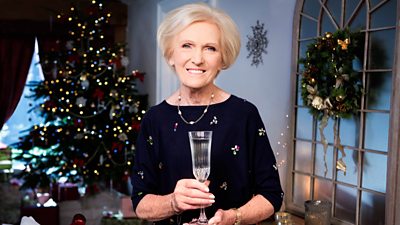 Mary Berry loves Christmas more than any other time of year - it's about spending time with family and friends, but mostly it's about doing what Mary has done best all her life - helping others to cook!
This holiday season Mary will open her kitchen to four eager, if somewhat nervous celebrities; BBC One's formidable "I never cook" news-guru Huw Edwards; Britain's fastest-ever female athlete, but a little-less-speedy in the kitchen Dina Asher-Smith; enchanting actress Eleanor Tomlinson of Poldark fame, who arrives armed with a desire to impress and her own killer stuffing recipe; and comedian and all-round-good-guy Joe Lycett who may be the most experienced cook of the bunch, but possibly not in front of Mary and the cameras.
These four guests are busy folk and they all adore time off over Christmas, but this year they are hoping to fine tune their festive cookery skills. So, this invitation to help Mary prepare for her own Christmas Party is just the golden ticket they need, and Mary is delighted to spend time with her guests, as she teaches each of them some of her mouth-watering Christmas recipes that are perfect for entertaining across Christmas week and even on the big day itself. Bursting with humour, warmth and exceptional festive party food ideas - Mary Berry's Christmas Party is the ultimate yuletide escape.
Mary Berry's Christmas Party is a Sidney Street Production for BBC One. The producer is Karen Ross and the director is Dave Crerar. It was commissioned by Charlotte Moore, Director BBC Content, and David Brindley, Head of Commissioning Popular Factual and Factual Entertainment.
Spy In The Snow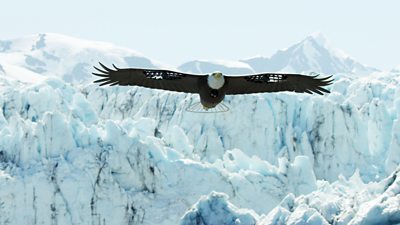 This Christmas, the Spy Creatures are back to take us on a journey across the globe and reveal how living in the snow tests animals to the limit. Nature's winter wonderland is one of the toughest places on earth to survive. Spy In The Snow will reveal the fascinating behaviours of the animals who call it home. From penguins to parrots, polar bears to otters, wallabies and wombats, the next generation of hidden cameras will reveal the secrets to their success.
In the snowy mountains of New Zealand, Spy Parrot socialises with a gang of keas - and a SnowballCam reveals how friendship is at the heart of these sociable, intelligent and cheeky parrots.
In Tasmania, Spy Wallaby finds love - discovering along the way an interesting courtship technique among wombats. In the North Pole, BlizzardCam, SnowballCam and SnowCam get within a paw's swipe of polar bears play-fighting. Whilst on the other side of the planet, Emperor PenguinCams slide into action to show how there are none as devoted as emperor when it comes to parental devotion.
Spy In The Snow (1x60') is a John Downer Production for BBC One. The executive producer is John Downer, the producer is Matthew Gordon and the narrator David Tennant. It was commissioned by Charlotte Moore, Director, BBC Content and Tom McDonald, Head of Commissioning for Natural History and Specialist Factual.
imagine… Andrea Levy: Her Island Story
When Andrea Levy's father Winston stepped off the Empire Windrush in July 1948, he had no idea that in time the ship's name would come to describe a group of people betrayed by the British government or, indeed, that his daughter would become the voice of that generation. Her best-selling novel Small Island, about the experiences of Jamaican families integrating into post-war Britain, captured the imaginations of readers around the world and picked up nearly every award going upon publication in 2004.
But Andrea's story goes much further back than Small Island. Her earlier books, like Every Light In The House Burnin' and Fruit of the Lemon explored questions of hybrid identity, providing rich details of a divided Britain in the second half of the twentieth century along the way. And her most recent novel, The Long Song, traced these themes all the way back to 1830s Jamaica, where the abolition of slavery failed to solve the many iniquities of colonisation.
As BBC One prepares to broadcast a new adaptation of The Long Song, with an all-star cast, imagine... profiles Andrea Levy and the journey she has made to become one of our best loved contemporary novelists. From her childhood in a Highbury council flat to the creative writing classes where she discovered her talent, Andrea tells Alan Yentob about the power of literature to transform lives.
With contributors including Lenny Henry, David Oyelowo, Benedict Cumberbatch and rising star Tamara Lawrance, this is the moving account of one of the most powerful voices of our generation.
An Oxford Films Scotland and BBC Studios production for BBC One.
Songs of Praise
Christmas Big Sing
Aled Jones celebrates Christmas in Edinburgh with a thousand Songs of Praise viewers in the McEwan Hall. Aled will be joined on stage by special guests including Collabro and fellow Songs of Praise presenter Katherine Jenkins. There'll be a feast of favourite carols and festive music led by the Big Sing Orchestra including O Come All Ye Faithful and In The Bleak Midwinter.
Scottish Big Sing
Katherine Jenkins presents this Big Sing from the McEwan Hall in Scotland to celebrate New Year. She'll be joined by new Songs of Praise presenter JJ Chalmers, who will explore the history of Hogmanay and music will come from a thousand Songs of Praise viewers who will be joined by special guests including Susan Boyle, The Ayoub Sisters and The Overtones. The singing will be led by the Big Sing Orchestra and include Amazing Grace and Lord For the Years.
Cat Lewis is the Executive Producer for Nine Lives are Emyr Afan is the Executive Producer for Avanti Media.
My Faith and Me
In four hour-long programmes to mark this season of Advent, four public figures revisit key events from their past that have shaped them and explore their unique relationships with religion and faith.
The series follows their own personal journey as they return to places they had life-defining moments, re-engage with the people who shaped their lives and experience genuine revelations about who they are and what they believe.
June Sarpong shares how she turned to the Church following both a near fatal car accident and the death of her brother. Cherry Healey reveals a profound belief that takes in elements from a variety of different religions. Gavin Peacock explains how he went from scoring goals in the Premier League to preaching the Gospel in the wilds of Southern Canada. Invictus Games host JJ Chalmers describes how the faith he inherited from his Minister Father gave him the strength to overcome his catastrophic injury in Afghanistan.
Alan Holland - Exec Producer at 7Wonder
Series Producer: Debb Swindells
Midnight Mass from Buckfast Abbey
The traditional Christmas Eve celebration of Midnight Mass comes live from Buckfast Abbey in Devon, a glorious Benedictine Monastery this year marking the millennium of its foundation.
The celebrant is the Abbot of Buckfast, The Rev. David Charlesworth OSB, who will also preach. Well-loved Carols include Adeste Fideles, It Came Upon the Midnight Clear and Hark! The Herald Angels Sing. The Abbey Choir sing Charpentier's joyful Christmas mass, Messe de Minuit, under the direction of Philip Arkwright. The organist is Matthew Searles. A real treat for those who love excellent choral music and liturgy in a beautiful setting.
Producer/Director: John Kirby
Executive Producer: Hugh Faupel
Christmas Morning Live from Oldham Parish Church
Oldham Parish Church hosts a heartwarming Christmas family service of Holy Communion, featuring popular carols, accompanied by award-winning brass band, The Oldham Band (Lees), including O Come all ye faithful, O Little Town of Bethlehem and While Shepherds Watched Their Flocks by Night - a traditional local favourite. The Bishop of Manchester, the Rt Revd David Walker, will lead the service, along with the Revd Derek Palmer and the Revd Jean Hurlston. There's a special appearance by this year's Youth Bishop - the church follows the medieval tradition of appointing a young person to take on some of the Bishop's Christmas duties. Oldham sits on the outskirts of Greater Manchester and the Saddleworth Moors and the choir and congregation will come from throughout the town, representing the many different traditions of the area.
Producer/Director: Pamela Hossick
Executive Producers: Hugh Faupel and Chris Loughlin
The Archbishop of Canterbury's New Year Message
The Most Rev. Justin Welby, Archbishop of Canterbury, reflects on some of the definitive events of the year gone by and looks ahead to 2019.
On Christmas Night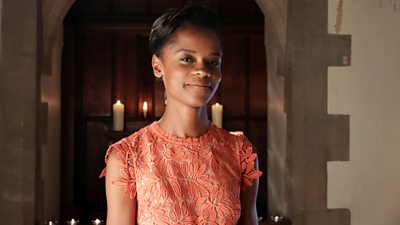 Actress Letitia Wright, star of 2018 blockbuster Black Panther, takes on a different role to tell the story of the first Christmas, when angels appeared to shepherds to proclaim the news of the birth of Jesus. The programme also includes a heartfelt performance of the popular carol Mary Did You Know by a cappella group Tessera.
Producer/Director: Pamela Hossick
Executive Producer: Hugh Faupel