BBC World Service
BBC World Service Christmas highlights.
Published: 22 November 2018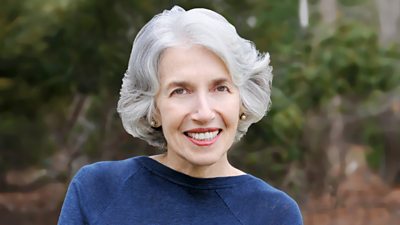 As the winter solstice draws near, Dava Sobel (pictured above) presents a five-part series which will explore and celebrate The Sun Our Star in a life-giving mix of astronomy, history, culture and sheer awe.
Discovery: Earthrise looks back to Christmas Eve 1968 when astronaut Bill Anders took a picture of Earth that became one of the most iconic images of the last 50 years. In Fifty Things That Made The Modern Economy: Santa Claus, Tim Harford explores the history of Christmas consumerism. And while there might not be a new Star Wars movie out this December, Heart and Soul will be delving into the Church Of The Jedi.
The New Year International Comedy Show will deliver a festive feast of laughter featuring comics from around the globe, while the BBC World Service New Year Concert will bring together exciting young classical and jazz musicians. We'll bring A Festival of Nine Lessons and Carols to our listeners around the world, and to mark the centenary of this Christmas tradition, Carols Of The Times will see composer Bob Chilcott – who himself sang there as a boy chorister - return to King's College Chapel to explore the history and impact of the service.
The Compass: The Sun Our Star
TX details: 5 December, 1.30pm-2pm and continuing for five weeks
In a life giving mix of astronomy, history, culture and sheer awe, Dava Sobel presents a series on the Sun. Over five programmes, Dava orbits the sun, getting as close as she dares, to understand the immense relationship we have with our nearest star.
The Sun, our star, the source and sustainer of all life on Earth, is also a death star in the making.
To know the Sun is an age-old dream of humankind. For centuries astronomers contented themselves with analysing small sips of sunlight collected through specialised instruments. They chased after eclipses that exposed otherwise hidden layers of the sun's substance. And they launched Earth and Sun-orbiting observatories to monitor our star from space. Today several satellites 'watch' our star from outer space. In August 2018, NASA's Parker Solar Probe, set off on a mission to go so far as to 'touch the sun' for the first time.
Our view of the sun from here is relatively murky, but it's a trade-off we Earthlings have to accept: the protective bubble of the Earth's magnetic sphere and atmosphere provides air to breathe and a shield against harmful radiation, but it distorts our view of the heavens. Nevertheless, astronomers have managed to piece together an understanding of the stars, and especially the Sun itself.
Dava Sobel, author of Longitude, Galileo's Daughter, and the Glass Universe among many books, is considered to be one of the leading science writers of our time. In her hands, astronomy is as poetic as it is precise.
With specially composed music by Chris O'Shaughnessy.
The Sun Our Star is a Cast Iron Radio Production for the BBC World Service
Sean At Home With Bryn Terfel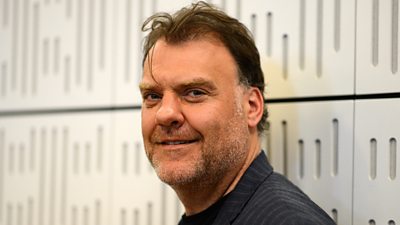 Discovery: Earthrise
TX details: 24 December, 8.3pm-9pm
On Christmas Eve in 1968 Bill Anders was in orbit around the earth in Apollo 8 when he took one of the most iconic photos of the last 50 years. The photo was Earthrise. Gaia Vince explores the impact of this image on the environmental movement and our understanding of our place in the universe.
"Oh my God. Look at that picture over there. Here's the earth coming up. Wow, isn't that pretty."
Bill Anders was on the fourth of the ten orbits of the moon on Apollo 8, along with James Lovell and Frank Borman. Bill had spotted the earth through one of the hatch windows and grabbed his camera to take a black and white photo. But just in time he picked up another camera with a colour film loaded and the rest is history.
When they returned from space - the first mission to orbit the moon - NASA used Bill Anders' image of Earthrise in its publicity. NASA had understood there was an added value of going into space - taking pictures of our home planet. The image kickstarted the environmental movement and it was seen everywhere from postage stamps in 1969 to posters that are still available today.
Edited by Deborah Cohen for BBC World Service
50 Things That Made the Modern Economy: Santa Claus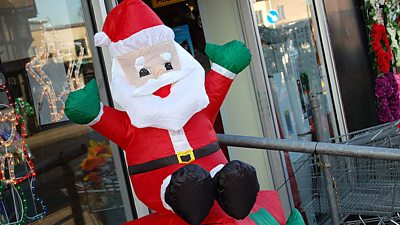 TX details: 24 December, 1.50pm-2pm
Consumerism and Christmas have gone hand in hand for a surprisingly long time. Santa Claus was an advertising icon in the 1840s, and Macy's department store in New York stayed open until midnight on Christmas Eve in 1867.
In a special seasonal edition of Fifty Things That Made The Modern Economy, Tim Harford explores the history of Christmas consumerism across the years and around the world.
Produced by Ben Crighton for BBC World Service
Heart and Soul: To Be A Jedi
TX details: 23 December, 9.30am-10am
At the last UK Census in 2011 some 170,000 people registered their faith as Jedi - easily outstripping any other kind of fictional religious faith. It's a similar situation in many other countries -  but what does this all mean? Clearly many are not serious, but for thousands the light and the dark and the all powerful Force have real meaning. The Star Wars universe has been around so long it almost feels like an old religion, like The Force, everywhere and nowhere. For some it can be a path towards a better way of thinking or living.
In this world there are Jediists and Jedi Realists and members of the Church of the Jedi. Many online are sharing ideas and beliefs which owe their origins to the world of Star Wars. George Lucas's original stories were themselves a wholesale borrowing of Eastern and Western philosophies and beliefs, made magical by the whirring, shining lightsabers wielded by the ancient order of the Jedi Knights.
Will Bond, a young musician and podcaster, himself in possession of Jedi robes and a lightsaber, goes in search of those who have taken the philosophy and spirituality of the Star Wars universe to heart and asks, what does it mean to be a Jedi?
Produced by Mark Burman for BBC World Service
Podcast Radio Hour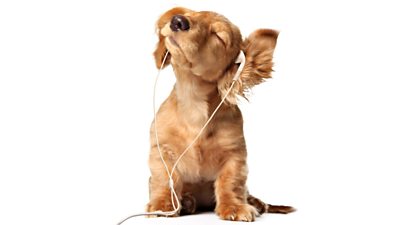 New Year International Comedy Show
TX details: 29 December, 8pm-9pm
Last year's award-winning New Year stand-up show was such a success that BBC World Service has decided to cook up another festive feast of world-wide laughter from some of the brightest, newest and best comics around the globe.
Malawian comedian Daliso Chaponda (Britain's Got Talent, Radio 4's Citizen Of Nowhere) returns to host the international line up which features such stars as:
Hari Kondabolu, creator of the documentary The Problem With Apu and star of the Netflix special Warn Your Relatives
Scottish comedian Stephen Buchanan, winner of the BBC New Comedy Award 2018
Swedish Chinese comedian Evelyn Mok
Indian stand-up comedian and writer Anuvab Pal, star of Radio 4's Empire-ical Evidence
Ria Lina, who's been described as 'a Filipina Sarah Silverman', winner of Best Comedy Show, Greater Manchester Fringe
Australian Heidi Regan, winner of the BBC New Comedy Award 2017
Russian Olga Koch, Best Newcomer nominee Edinburgh Comedy Awards 2018
Produced by Philippa Ritchie for BBC World Service.
BBC World Service New Year Concert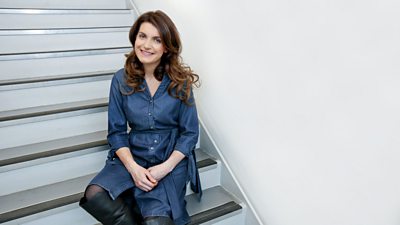 TX details: 29 December, 7pm-8pm
The BBC Radio 3 New Generation Artists scheme exists to nurture and promote some of the world's most exciting young classical and jazz musicians at the start of their international careers. Three of them share the stage in this special New Year Concert, recorded last month at London's Royal Opera House.
Radio 3 presenter Georgia Mann (pictured) introduces performances by the exciting young Georgian pianist Mariam Batsashvili, winner of the 2014 Franz Liszt Piano Competition; award-winning Franco-Spanish guitarist Thibaut Garcia; and multi-talented jazz double-bassist and composer Misha Mullov-Abbado and his six-piece band, and finds out about some of the challenges - and joys - of being a young musician working on the international stage today.
Produced by Juan Carlos Jaramillo for BBC World Service
A Festival Of Nine Lessons And Carols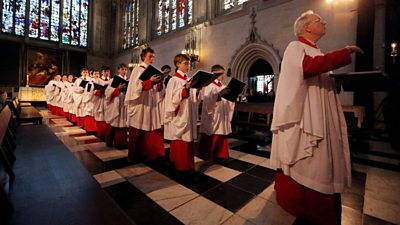 TX details: 24 December, 3pm-4.30pm
For many around the world, A Festival Of Nine Lessons And Carols, from the candlelit Chapel of King's College, Cambridge, marks the beginning of Christmas. It is based around nine Bible readings which tell the story of the loving purposes of God. They are interspersed with carols old and new, sung by the world-famous chapel choir who also lead the congregation in traditional Christmas hymns.
Produced by Radek Boschetty for BBC World Service
The Weekend Documentary: Carols Of The Times
TX Details: 23 December, 2pm-3pm
From the age of eight, Bob Chilcott sang with the world renowned King's College Choir in Cambridge. Every Christmas Eve the choir gather in the chapel to sing for a service that is known and loved across the globe. At 3pm a boy chorister steps forward to sing the opening verse of Once In Royal David's City - and so begins The Festival Of Nine Lessons And Carols.
To mark the centenary of this Christmas tradition, composer Bob Chilcott returns to King's College Chapel to explore the history of the service, to meet the people involved and to reflect on why this sequence of carols and readings has had such a major impact.
He'll discover how the tradition bloomed from the smoke and ashes of World War I, how it spread throughout the world in broadcasts and publications, and how it has developed through new pieces of music written for The Festival Of Nine Lessons And Carols by great contemporary composers. The likes of Judith Weir, Sir Harrison Birtwistle, Arvo Pärt and John Rutter have all contributed to this series of new carols, bringing this 100 year-old Christmas tradition into the modern day.
Produced by Katharine Longworth for BBC World Service