Christmas on the BBC
A bumper selection of festive treats across the BBC this Christmas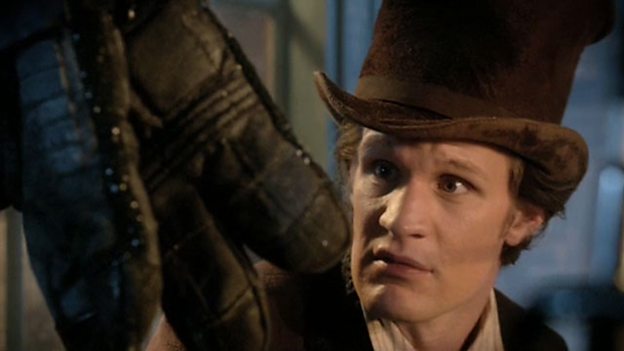 BBC One Programme Information
Africa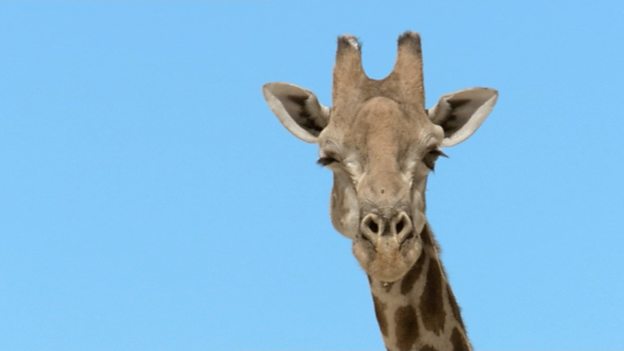 David Attenborough takes a breathtaking journey through the vast and diverse continent of Africa as it's never been seen before.
From the soaring Atlas Mountains to the Cape of Good Hope, the brooding jungles of the Congo to the raging Atlantic Ocean, filmed over four years, Africa explores the whole continent, uncovering an astonishing array of previously unknown places, bizarre new creatures and extraordinary behaviours.
Using the latest in filming technology, including remote HD cameras, BBC One takes an animals' eye view of the action. The journey begins in the Kalahari, Africa's ancient southwest corner, where two extraordinary deserts sit side by side and even the most familiar of its creatures have developed ingenious survival techniques.
Clever meerkats are outsmarted by a wily bird's use of mimicry; remote infrared cameras catch the familiarly solitary rhino exhibiting previously unseen sociable behaviour; terrifying giant insects prey on baby birds; while in a previously unexplored cave, the rarest fish in the world is filmed for the first time.
The neighbouring Namib desert receives almost no rain but instead makes do with a vaporous vanishing fog. The harshness of life here means there is acute competition for scant resources, even between the seemingly gentler residents. In an astonishing television first, the Africa team capture a ferocious fight for supremacy between desert giraffes.
Eye to Eye goes behind the scenes at a secret location to witness probably the last great rhino gathering on Earth. Using specially build HD starlight-sensitive cameras, the crew captures never-seen-before rhino behaviour. It also reveals how the remarkable footage of the battling giraffes was achieved.
BR
The Archbishop's New Year Message
On New Year's Day, BBC One will broadcast the Archbishop of Canterbury's annual New Year's Message.
This year will be the final message delivered by Dr Rowan Williams.
JP2
Call The Midwife
Christmas is coming and in Poplar the nuns and midwives of Nonnatus House are busier than ever.
When an abandoned baby is discovered on the steps of the convent, the whole community rallies round to provide food and clothing and to try to trace his mother.
Nurse Jenny Lee, meanwhile, gets caught up in the heartbreaking mystery that surrounds an elderly, semi-vagrant local woman, Mrs Jenkins.
For newly married Chummy, other challenges await, as she pulls out all the stops to mount a truly memorable children's nativity play.
Jenny is played by Jessica Raine, Mrs Jenkins by Sheila Reid and Chummy by Miranda Hart.
IJ
Celebrating 2012 Big Sing
Alfie Boe and soprano sensation Laura Wright are the guest soloists to join 5000 voices in the Royal Albert Hall for spectacular hymns that reflect an historic year for the United Kingdom.
Aled Jones meets Olympic gold medallists Helen Glover and Heather Stanning and there's a special performance by the Songs Of Praise Senior School Choir of the Year from St George's College in Weybridge.
JP2
Christmas Day Eucharist
The traditional Christmas Day service comes live from St Mary Redcliffe, which has stood in the city of Bristol for the last 800 years and which was once described by Elizabeth I as 'The fairest, goodliest, and most famous parish church in England'.
This year the story of the Nativity is reflected within a family communion led by the Revd. Wendy Hough, with the Revd. Gwyn Owen, Area Dean for South Bristol giving the address.
Along with the local congregation, will be others from Bristol churches and the surrounding area. They will be joined by the Church Choir to sing traditional carols which will include O Come All Ye Faithful, Away In A Manger, In The Bleak Midwinter, Ding Dong Merrily On High and Hark The Herald Angels Sing.
Andrew Kirk is the Director of Music and organist. Andrew was appointed in 2003 and holds a full time position at the church.
JP2
David Suchet: In The Footsteps Of St Paul
Epidsode 1
Two thousand years ago, St. Paul transformed the fledgling Jesus movement into a new global religion and the dominant force in Western civilisation. David Suchet begins a personal journey in search of this enigmatic man.
Travelling from Israel to Turkey, we track Paul's early life and career, first as an active persecutor and, following his profound conversion experience, the movement's most ardent supporter.
As Paul begins his missionary work, he challenges the world of the classical gods and the might of Caesar in key Roman cities such as Antioch and Ephesus. At the same time he establishes the first churches and, controversially, feels there should be no barriers to membership. This brings him into conflict with the early Christian leadership based in Jerusalem.
David Suchet explores the latest archaeological and historical research associated with the Paul story to help better understand this charismatic man and his mission.
Episode 2
Two thousand years ago, St. Paul travelled the Mediterranean world as Christianity's first international ambassador. He was a man on a mission travelling many thousands of miles by foot and many more by sea.
His journey brings him from Asia Minor to Europe. In Greece, Paul establishes churches and brings new converts to the Christian faith. He deals with the issues that the new church communities have to confront, such as the role of women.
In key locations such as Athens and Corinth, David is keen to hear from local historians and archaeologists who help him better understand Paul and the world in which he lived. His radical message of a new Christian world order brought Paul into conflict with the Roman authorities. Tradition says he was executed in Rome but not after he had sown the seeds that would see the eventual establishment of Christianity.
JB
Doctor Who
Christmas Eve 1892, and the falling snow is the stuff of fairytales.
When the fairytale becomes a nightmare and a chilling menace threatens Earth, an unorthodox young governess, Clara, calls on the Doctor for help. But the Doctor is in mourning, reclusive and determined not to engage in the problems of the universe. As old friends return, will the Doctor really abandon humankind or will he fight to save the world – and Christmas – from the icy clutches of this mysterious menace?
Starring Matt Smith, Jenna-Louise Coleman, Richard E Grant and Tom Ward.
Executive producers - Steven Moffat and Caroline Skinner; produced by Marcus Wilson; written by Steven Moffat.
JP4
Loving Miss Hatto
Written by Victoria Wood and inspired by an article in the New Yorker magazine, Loving Miss Hatto tells the story of an 'ordinary' married couple who managed to pull off the greatest fraud the classical music world has known, all from their modest bungalow in a genteel Hertfordshire town. It is a story of two young people with high hopes who, like most of us, get knocked back by life – and then get a second chance to put things right. Above all, it is a love story.

In the grey, post-war London of the 1950s, a young chancer named William Barrington-Coupe, known to all as 'Barrie', is working at a music publishers but harbours ambitions to become a classical music impresario. One day while delivering music to an orchestra rehearsal, Barrie is bowled over by a young pianist's playing - finding his first client, wife and future in one moment. The young pianist is Joyce Hatto.
Barrie sets about turning Joyce into a classical music star. Initially things go well but then fate intervenes and realising that they both lack what it takes to really make it, they retire to Hertfordshire and a 'normal' life.
But one day, in 2002 fate intervenes again and Barrie is given the chance to revive Joyce's career, despite Joyce being in her Seventies and suffering from terminal cancer. Within a few years, Joyce is being dubbed 'the greatest living pianist that almost no one has ever heard of' and had critics raving about her sublime recordings.
Yet six months after her death, many of Hatto's recordings were discovered to be those of other pianists; Joyce and Barrie had apparently pulled off the greatest hoax in classical music. This is their story.
IJ
Merlin
Episode 12
High in the mountains, a great horde gathers; Morgana prepares for war with a vengeful Mordred at her side.
Merlin feels the weight of his destiny like never before as the ancient prophecies play out with terrifying accuracy. But before he can save his beloved Camelot, he must save himself. For it is not just the kingdom Morgana wishes to destroy – it is also Emrys.
Do not miss this penultimate episode in the epic final series of Merlin.
Colin Morgan is Merlin, Bradley James is Arthur, Angel Coulby is Gwen, Katie McGrath is Morgana, Richard Wilson is Gaius, John Hurt is the voice of the Great Dragon, Alexander Vlahos is Mordred and Tom Hopper, Rupert Young, and Eoin Macken are The Knights of the Round Table.
Episode 13
And so it seems the Prophets did not lie. As the great battle rages on Camlann's mighty plain, Merlin faces his moment of destiny.
Can he find the strength to save the man he made a King; the Camelot they fought to build; and the brotherhood they shared?
Don't miss the very last episode of Merlin as the legend draws to a spectacular and emotional end.
Colin Morgan is Merlin, Bradley James is Arthur, Angel Coulby is Gwen, Katie McGrath is Morgana, Richard Wilson is Gaius, John Hurt is the voice of the Great Dragon. Tom Hopper, Rupert Young and Eoin Macken are The Knights of the Round Table.
KJ
Midnight Mass from Leeds Cathedral
BBC One heralds the start of Christmas Day with the traditional Midnight Mass for Christmas Eve live from St Anne's Cathedral in the vibrant city of Leeds in West Yorkshire.
The Mass is celebrated by the Dean, Monsignor Philip Moger, and will include the blessing of the crib. The homily is given by Monsignor Michael McQuinn.
The Mass setting is the tuneful and majestic Grande Messe Solonelle, by Louis Vierne. Other music includes: O Come All Ye Faithful, Hark! The Herald Angels Sing, O Little Town Of Bethlehem, The Sussex Carol, It Came Upon A Midnight Clear, Today A Saviour Has Been Born To Us and Mary's Magnificat.
The cathedral choirs are conducted by the Diocesan Director of Music, Benjamin Saunders, and the organist is Thomas Leech.
JP2
Miranda
Episode 1
Penny is threatening to cancel Miranda's Christmas if she doesn't sort her life out.
Among other things, she forces her daughter on a detox. Stevie has a new executive job and Miranda tries to follow her into an office job, but it all proves too much. Meanwhile, are Gary and Miranda able to just be friends?
Starring Miranda Hart as Miranda, Patricia Hodge as Penny, Sarah Hadland as Stevie and Tom Ellis as Gary.
Episode 2
Penny embarrasses Miranda by running for local councillor with Tilly as her wing man.
Gary has put himself on the dating scene and Miranda decides she has to do the same. They both want dates for Stevie's birthday party. Will they find partners or end up back in each other's company? The result is a big surprise for Stevie.
Starring Miranda Hart as Miranda, Patricia Hodge as Penny, Sarah Hadland as Stevie, Sally Phillips as Tilly, and Tom Ellis as Gary.
GD/BR
Mrs Brown's Boys
Episode 1
With the festive season fast approaching, Agnes Brown finds herself facing her busiest Christmas yet. Spiritual son Trevor is visiting from the missions, grandson Bono is sleeping over on Christmas Eve, and there are three new faces to feed on Christmas Day now that Agnes's youngest son Dermot is the father of triplets. But first things first – Agnes must finish the simple task of decorating the tree.
And it seems as though Christmas in the Brown household is only going to get busier. When visiting, priest Father Damien announces that the Finglas Nativity play has been cancelled. Agnes vows to stage a Nativity play of her own in the local community centre. However, she meets stiff resistance from Father Damien, who is wary of meddling mothers like Agnes and refuses to ask permission from the Bishop. But nobody ever says no to the formidable Agnes Brown.
Cathy is furious when she discovers that Agnes has been reading her mail and decides to play a prank on her interfering mother. Convinced that she has been entered into a 'Best Christmas Mother' competition, Agnes starts being unusually nice to everyone – even Granddad! And Cathy isn't the only one playing tricks. Agnes gets her hilarious revenge on Dermot's snooty mother-in-law Hillary Nicholson after she scoffs at the idea of Agnes playing the Virgin Mary.
Plus there are plenty of other Christmas crises for the Brown family. Who will Buster and Dermot get to play Santa in their Christmas Grotto? Will Rory take Dino to the hairdressing award ceremony? But most importantly - will Agnes ever get to play the Virgin Mary?
Episode 2
With Christmas finally over, most mothers would seize the chance to relax – but not Agnes Brown. After getting permission from the Bishop to stage her Nativity Play, Agnes has now finished her script and rehearsals are in full swing. Having cast herself in the lead role of the Virgin Mary, Agnes is determined to make her version of the Nativity unforgettable. And judging by the unusual props she's created, it most certainly will be…
But prop-making is the least of Agnes's worries: friends and family are nagging her for parts and Father Damien still hasn't approved the script. And, seeing as Agnes has taken quite a bit of dramatic licence with the traditional Nativity story, it's looking like he might never approve it. But worst of all is the news that Father Damien has offered the part of the Narrator to Agnes's posh nemesis Hillary Nicholson!
As if there wasn't enough going on, poor Agnes is suffering from rheumatism in her wrist. When Dr Flynn's remedy fails to improve the situation, an unlikely hero in the form of Buster Brady appears with a homeopathic solution. However, as with all of Buster's ideas, his solution isn't particularly standard…
But nothing is going to stop Agnes from putting on her Nativity Play. With some surprising casting decisions and ambitious stunts, her unique take on the old-time tale will be a show that the residents of Finglas will never forget. Fire extinguishers at the ready.
GD/BR
Mr Stink
A stellar cast of Hugh Bonneville, David Walliams, Sheridan Smith, Johnny Vegas and Pudsey the dog, star in this magical, heart-warming and funny tale, adapted from David Walliams' bestselling children's book.
Adapted by Walliams himself with Simon Nye, this 60-minute family comedy tells the story of lonely 12-year-old Chloe (Nell Tiger Free), who invites local tramp Mr Stink (Hugh Bonneville) and his dog Duchess (Pudsey) to hide out in her family's garden shed.
Chloe also has to cope with an overbearing mum (Sheridan Smith) who is more interested in her own political ambitions and her infatuation with the Prime Minister (David Walliams), than her daughter. 'Perfect' younger sister Annabelle (Isabella Blake-Thomas) and nasty girls at school also make Chloe's life miserable. Chloe's only allies are her put-upon dad (Johnny Vegas) who is harbouring a secret of his own, and newsagent Raj (Harish Patel).
But Chloe soon discovers she is not the only one harbouring a secret and there is certainly more to Mr Stink than meets the eye… or nose.
In addition to being broadcast in standard definition, Mr Stink will also be shown in 3D on the BBC HD channel – the first time the BBC has filmed a narrative programme in 3D.
Mr Stink is produced by BBC In-House Comedy in association with David Walliams and his production company DEW Productions. The writers are David Walliams with Simon Nye. The director is Declan Lowney. The producer is Jo Sargent and the executive producer is Mark Freeland.
LDS
Restless
What becomes of your life when everything you thought was solid and certain about it turns out to be a fantastically complicated lie? This happens to Ruth Gilmartin when, one day in 1976, her mother Sally suddenly tells her she has been living a double life. She is not respectable Sally Gilmartin but in fact Eva Delectorskaya, a spy for the British Secret Service who has been on the run for 30 years.
Eva's story begins in Paris in 1939. Eva, a beautiful Russian émigrée, is recruited for the British Secret Service by Lucas Romer, a mysteriously alluring Englishman. As Romer trains Eva to become the perfect spy, their love affair begins. When a crucial mission collapses in the USA and Eva finds herself in terrible, fatal jeopardy, she knows she has no option but to run and hide - forever. Once a spy, always a spy. No-one can be trusted. But now Sally Gilmartin yearns to end her years of restless watching and waiting.
Thirty years on, the only man who can bring this about is her former lover and spymaster, Lucas Romer, now Baron Mansfield of Hampton Cleeve and the only person she can call on for help is her daughter, Ruth. The final chapter of this epic story of love, duplicity and betrayal is about to end – and who will pay the greatest price remains to be discovered.
Hayley Atwell plays Eva Delectorskaya and Rufus Sewell plays the younger Lucas Romer while Michael Gambon plays the older Lucas Romer. Michelle Dockery plays Ruth Gilmartin and Charlotte Rampling plays her mother Sally Gilmartin.
Restless is written by William Boyd, directed by Edward Hall and produced by Hilary Bevan Jones and Paul Frift. The executive producers are Matthew Read for BBC, Christian Vesper for Sundance and William Boyd. Restless is an Endor Production for BBC and Sundance Channel.
UM
Room On The Broom
The premier of the half-hour animated film Room On The Broom, based on the magical children's picture book written by Children's Laureate Julia Donaldson and illustrated by Axel Scheffler. Room On The Broom is an enchanting tale about friendship and family from Magic Light Pictures, the producers of the hugely successful The Gruffalo and The Gruffalo's Child.
Room On The Broom tells the story about a kind witch who invites a surprising collection of animals to join her on her broom, much to the frustration of her cat. The gang ultimately saves the witch from a fearsome dragon, and in gratitude she rewards them with a magnificent new broom which has room for everyone.
The film is joyously narrated by Simon Pegg and the six lovable characters are voiced by stellar acting talent - Gillian Anderson as the Witch, Rob Brydon as the Cat, Martin Clunes as the Dog, Sally Hawkins as the Bird, David Walliams as the Frog and Timothy Spall as the dastardly Dragon.
Room On The Broom is produced by Michael Rose and Martin Pope of Magic Light Pictures (The Gruffalo, The Gruffalo's Child, Chico & Rita); and René Aubry (The Gruffalo, Gruffalo's Child) has composed the music.
DG
Songs Of Praise
A Feast Of Carols: a festive musical treat with carols by candlelight from London's Maida Vale for the Sunday before Christmas.
Featuring superstar songstress Katherine Jenkins singing Angels From The Realms Of Glory and Sleep Quietly My Jesus, plus Kevin Whately and Tina Hobley tell the story of the first Christmas.
Only Boys Aloud sing a new arrangement of Little Drummer Boy and there's a selection of popular carols, including We Three Kings and Hark! The Herald Angels Sing. The programme is presented by David Grant, who performs a soulful arrangement of O Holy Night.
JP2
Strictly Come Dancing
The wait is finally over. Sir Bruce Forsyth and Tess Daly present the ultimate ballroom battle – it's the Strictly Come Dancing Grand Final 2012.
After spinning, high-kicking and sashaying their way through 11 weeks of dance, the final three couples take to the floor for a night of show-stopping routines to see who will be crowned the ultimate dancing champion of 2012.
Who has saved their best dance for last and who will outshine the rest with their spectacular showdance? As always, the fearsome foursome of Craig, Darcey, Len and Bruno are on hand to offer their critique but it is down to viewers to choose their champion.
The winner will be announced on Strictly Come Dancing: The Results, which can be seen on the same night as the final, when one couple will lift the Glitterball trophy.
If that wasn't enough excitement for one night, Strictly will be joined by not one, but two of the biggest music acts on the planet.
HR
Superstars 2012
Gabby Logan hosts this special revival of the popular sporting entertainment show, as 16 of Team GB's medal-winning athletes from London 2012 compete for this legendary sporting accolade. The Olympic heroes taking part are Alistair Brownlee, Jonathan Brownlee, Mo Farah, Robbie Grabarz, Michael Jamieson, Anthony Joshua, Andrew Triggs Hodge, Peter Wilson, Nicola Adams, Lizzie Armitstead, Laura Bechtolsheimer, Gemma Gibbons, Helen Glover, Katherine Grainger, Jade Jones and Christine Ohuruogu.
The athletes' versatility and determination will be pushed to the max as they participate in eight different disciplines: on the track in the 100 metres and 800 metres, on the field in the javelin, in the pool in a 50-metre swim, and with a bow to test their archery skills. The sporting contestants will tackle a kayak race and use their cycling skills in a hill climb. Their efforts will culminate in a grand finale featuring the classic Superstars event – the gym tests.
Gabby will be joined by former Olympians Denise Lewis and Iwan Thomas as pundits, and London 2012 bronze-medallist swimmer Rebecca Adlington will act as a mentor to athletes in the swimming event.
Superstars 2012 is being produced for the BBC by IMG Media, part of IMG Worldwide. The Producer for IMG is Kate Robinson. The executives producers are Mirella Breda, Executive Editor Entertainment Commissioning for the BBC, Bob Massie for Massive TV and Rick Thomas for IMG.
LDS
The Royle Family
It's beginning to look a lot like Christmas at the Royle's and Barbara's gone overboard with the presents. "If you can't spoil your family at Christmas, when can you?" she asks, having spent a whole two hours in Poundland.
A new neighbour moves onto the street with an impressive cleavage, but will she be welcome on the sofa?
In a flash of seasonal entrepreneurial spirit, Dave reveals the idea he intends to pitch to Dragons' Den. Will it take off and make them rich? Or is Jim's scratch card more likely to bring in the Christmas cheer?
Joe next door is looking for love, and places an advert in the Lonely Hearts column, 'Vacant Lady Wanted'. Who could resist?
Jim is played by Ricky Tomlinson, Barbara is played by Sue Johnston, Dave is played by Craig Cash, Denise is played by Caroline Aherne and Joe is played by Peter Martin.
FD
Top Of The Pops Christmas Special
Top Of The Pops returns with a special festive one-hour show on Christmas Day, jam-packed with the best music and brightest pop stars of the year.
Hosted by Fearne Cotton and Reggie Yates, the biggest pop party on TV will feature exclusive performances from many of the young acts who've topped the charts this year and the all-important recap of who has secured the coveted Christmas Number 1 spot.
Radio 1 Publicity
Top Of The Pops New Year's Eve Special
This New Year's Eve sees the return of Top Of The Pops for a special hour-long celebration of all things pop.
Hosts Reggie Yates and Fearne Cotton will review the year in pop, taking in 2012's greatest hits and brightest chart stars. The show will feature special performances from some of the year's biggest acts including the final number one of 2012.
Radio 1 Publicity
Search the site
Can't find what you need? Search here