The Worst Witch
CBBC brings The Worst Witch to life for a new generation
Meet the pupils
Date: 11.12.2016
Last updated: 12.12.2016 at 15.51
Meet the pupils of Miss Cackle's Academy for Witches.
Mildred Hubble (Bella Ramsey)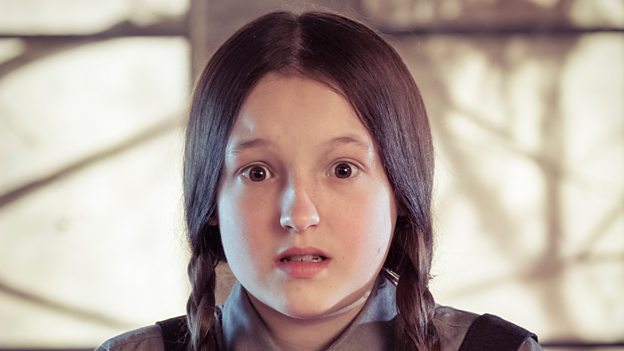 Mildred is a daydreamer, impetuous and someone who can be scatty and forgetful. She rarely pauses to think things through before rushing into action, but she has courage and is a loyal friend.
She doesn't come from a family of witches but has a natural magical talent, very rare indeed outside of magical families. In fact she is the only current student at Miss Cackle's who doesn't come from a long line of witches. Miss Hardbroom therefore makes it her mission to teach Mildred self-control and discipline - though her preferred option is to expel her.
But Mildred is determined to stay. What she lacks in skill and discipline she makes up for in enthusiasm - plus her two closest friends are at the Academy.
Maud Spellbody (Meibh Campbell)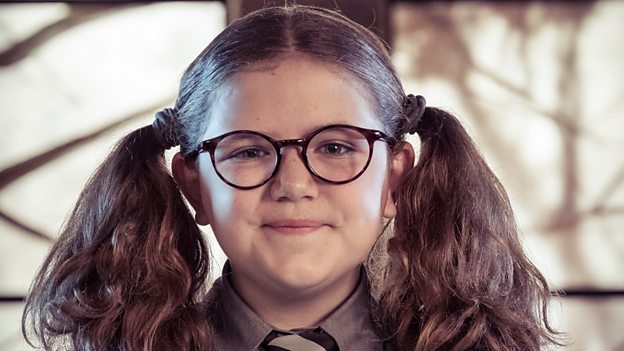 Maud is Mildred's loyal, long-suffering best friend. Maud likes a quiet life - and the occasional cream bun. She just wants to get through the day without getting embroiled in disastrous shenanigans. But with Mildred and Enid around, that's never going to happen and she often has to get them out of trouble. Maud's grounded good sense is the perfect balance for Mildred's daydreaming and rashness, and for Enid's 'rules are made to be broken' rebelliousness.
Enid Nightshade (Tamara Smart)
Enid is the joker of the pack. While Maud tries to avoid trouble and Mildred always seem to stumble into it, Enid actively seeks it out.
The Nightshades are the rock stars of the magical world and Enid is confident in whatever she does. Miss Cackle will never expel her so she sees it as her mission to shake up Cackle's Academy and make life more interesting for herself and everyone else. She hates being bored and will do whatever she can to liven things up - sometimes with terrible repercussions for herself and her friends.
Ethel Hallow (Jenny Richardson)
Ethel is high-achieving, studious, disdainful and mean. The Hallows' family are magical aristocracy but Ethel is the neglected, middle child stuck between her older sister, the high flying head girl, Esmerelda, and her younger sister, the adorable Sybil.
But Ethel is determined to prove to everyone that they've got it wrong - that she's the most important Hallow. Desperate for acclaim and applause, Ethel is bitterly jealous of the way Mildred is always drawing attention to herself. She is also jealous of the genuine warmth and friendship between Mildred, Maud and Enid.
Esmerelda Hallow (Miriam Petche)
Ethel's big sister and the star pupil of Cackle's Academy, Esmerelda is the most gifted student witch they have ever had. She is everything that Ethel wants to be: top of the class, popular, respected and admired. As Head of Year she's determined to use her powers fairly and wisely but she has a duty to her family as well as the school and so will cover up for her little sister when it's really necessary.
Drusilla Paddock (Tallulah Milligan)
Drusilla is the trusty side-kick of Ethel. She hangs on every word Ethel says, grateful that she gets to hang out with an important witch. Drusilla firmly believes Ethel is going to be the witch to watch of this century, so there's no better place than at her side. Not the brightest bulb in the box, she is happy to sit quietly in Ethel's shadow though often she will only be pushed so far and Ethel has a tendency to underestimate her. She does have a quirky sense of humour though and is a master of impressions.
Felicity (Dagny Rollins)
Some young witches have it all. They are talented, popular and always up to date with the latest witchy trends and fashions. Felicity has always been used to being at the hub of every social situation and loves everything the witch world can offer her. She's always the first to know every bit of gossip and she doesn't have much time for selfish Ethel Hallow, preferring to associate herself with more easy-going girls.
Search the site
Can't find what you need? Search here