The White Queen
Major new adaptation of Philippa Gregory's bestselling historical novels for BBC One
Faye Marsay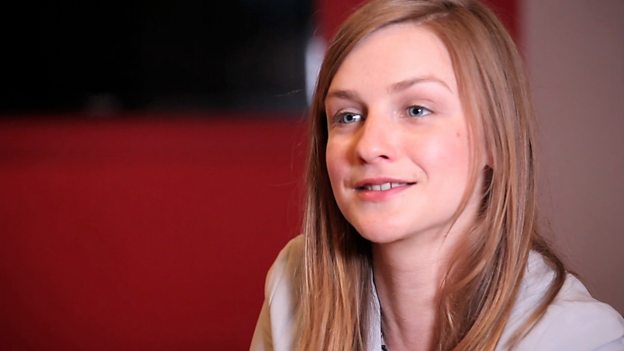 What character do you play?
I play Anne Neville, 'The Kingmakers Daughter'. She's 13, very shy and in her sister's shadow at the start of the series. Through the series she becomes tenacious and ambitious. She is constantly tested and has to overcome some brutal situations. Her life is hard, even by 15th century standards! Eventually she fulfils her father's ambition to become Queen of England.
Do you enjoy period dramas?
This is my first period drama and my first job since graduating drama school. I'm very lucky and loved everything: the costumes, the etiquette, the rules and all that comes with portraying the realities of the period. I was the new kid on the block, but everyone looked after me so well to ensure I had the best start to my career.
What was the most memorable scene for you?
There are so many and I will remember this job forever. Everything was brand new so I was taking it all in and enjoying it all. I particularly enjoyed being crowned the Queen (Ep 8) and also the storm on the boat (Ep 3) was awesome fun to film.
What did you like best about your hair and make-up?
My make-up artist Kate Starr is incredibly talented - my hair and make-up took two hours every morning but I felt awesome when I came out of the chair! I love how long Anne's hair is and might try and see if I can grow mine like that!
You are playing a character who ages throughout the series. What was that like?
I age quite significantly, so you plan very early on. I had the skills of the make-up and costume team plus the choices and details you have to show to make it believable. The voice, body and the thought process all had to change, especially because Anne goes through so much in the series. It was fun and a massive challenge all at the same time. Anne dies very young (28) but I'm sure she will have felt much older than her years considering the traumas in her short life.
What was it lijke playing a queen?
A 15th century Queen Consort had so many different responsibilities and duties from our present day monarch. She would always be fearing her husband could be killed in battle. Her throne was always at risk from usurpers and enemies, and incredibly hard for a woman to be in power.
Did you do any research around the time period?
The trouble I had was that there is very little known about Anne, even when she became Queen. I read as many books as I could, visited the Tower of London and tried to find as many credible online sources as I could. The period is fascinating so it was great for me to understand the actual reasons for these wars and all the bloodshed and family turmoil that came with it. I had a hard and easy job of creating Anne, because little was known about her, however it meant I had freedom to interpret how I thought this tenacious woman would have behaved in that time!
How was filming in Belgium?
I had never been to Belgium – it's a great country with lovely people and some seriously strong beer! Bruges is stunning, almost unspoilt and the people there are very proud of their history that is everywhere in the streets.
Search the site
Can't find what you need? Search here