The White Queen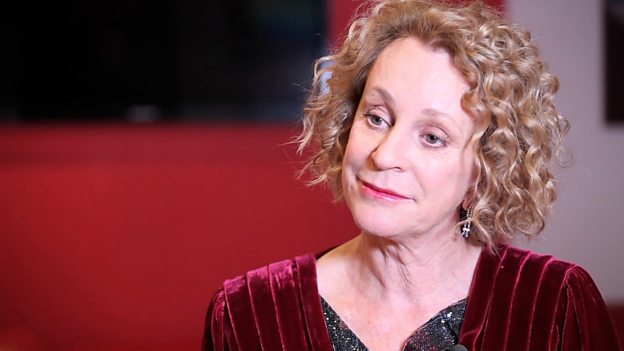 One of the most ambitious series the BBC has made, this 10-part series is an epic drama that makes real history as gripping as the best fiction, featuring a cast of extraordinary new talent and some of our finest actors."

Ben Stephenson, Controller, BBC Drama
Date: 29.05.2013
Last updated: 25.03.2014 at 13.21
Set against the backdrop of the War of the Roses, The White Queen is a major new 10-hour adaptation of Philippa Gregory's vivid bestselling historical novel series, The Cousin's War, for BBC One.
The White Queen is the thrilling story of the women caught up in the ongoing conflict for the throne – they are some of the most ruthless players in history and will stop at nothing to support their own causes and those of the ones they love.
The White Queen is a stunningly rich tale of love and loss, seduction and deception, betrayal and murder, vibrantly woven through the stories of three different, yet equally driven, women in their quest for power as they manipulate behind the scenes of history – Elizabeth Woodville, Margaret Beaufort and Anne Neville.
The year is 1464 and England has been at war for nine years battling over who is the rightful King of England – it is a war between two sides of the same family, The House of York and The House of Lancaster.
The House of York's young and devilishly handsome Edward IV (Max Irons – Red Riding Hood, The Host) is crowned King of England with the help of master manipulator the Earl of Warwick "The Kingmaker" (James Frain – True Blood, The Tudors). But when Edward falls in love and secretly marries a beautiful young widow, the commoner Elizabeth Woodville (introducing the actress Rebecca Ferguson) Warwick's plan for control over the English throne comes crashing down around him. Frustrated by the new Queen's influence he will stop at nothing to maintain his grip on the King.
The most beautiful woman in the land, Elizabeth Woodville marries for the love of her King, with the help of her mother Jacquetta (Academy & Tony award nominee Janet McTeer), a self-proclaimed sorceress. Elizabeth's most fierce adversary is the staunchly loyal Lancastrian Margaret Beaufort (Amanda Hale – The Crimson Petal And The White) – a damaged and highly religious woman who would willingly lay down her life to see her young son Henry Tudor take the throne. And then there is Anne Neville (introducing Faye Marsay), Lord Warwick, The Kingmaker's daughter – a pawn in her father's battle for control; who finds her strength and ambition when she takes control of her destiny and marries the King's younger brother Richard Duke of Gloucester (Aneurin Bernard – Ironclad, We'll Take Manhattan).
Controller of BBC Drama, Ben Stephenson, says: "One of the most ambitious series the BBC has made, this 10-part series is an epic drama that makes real history as gripping as the best fiction, featuring a cast of extraordinary new talent and some of our finest actors."
The cast also includes: Juliet Aubrey (Countess of Warwick), Veerle Baetens (Margaret of Anjou), Joey Batey (Edward of Lancaster), Leo Bill (Sir Reginald Bray), Emily Berrington (Jane Shore), Ed Brody (Richard Grey), Ashley Charles (Thomas Grey), Elinor Crawley (Princess Cecily), Arthur Darvill (Harry Stafford, Duke of Buckingham), Shaun Dooley (Sir Robert Brackenbury), Simon Ginty (John Rivers), Caroline Goodall (Duchess Cecily), Andrew Gower (Lord Strange), Rupert Graves (Lord Thomas Stanley), Nick Hendrix (Edmund Beaufort), Michael Jenn (Dr Lewis), Ben Lamb (Anthony Rivers), Michael Maloney (Henry Stafford) and Michael Marcus (Henry Tudor), Freya Mavor (Princess Lizzy), Lizzy McInnerny (Lady Sutcliffe), Tom McKay (Jasper Tudor), Hugh Mitchell (Richard Welles), David Oakes (George Duke of Clarence), Eve Ponsonby (Mary Woodville), Robert Pugh (Baron Rivers), Frances Tomelty (Lady Beauchamp), Eleanor Tomlinson (Isabel Neville) and Rupert Young (Sir William Herbert).
The White Queen is made by Company Pictures (The Village, The Devil's Whore, Einstein And Eddington, Elizabeth I, Anna Karenina, Shameless) and adapted by acclaimed writer and Associate Producer Emma Frost (Consuming Passions, Shameless). The series is produced by Gina Cronk (New Tricks, The Palace) and directed by James Kent (Inside Men, Marchlands). The executive producers are: John Griffin, George Faber, Charles Pattinson for Company Pictures, Eurydice Gysel for Czar Television, Polly Hill for the BBC, Philippa Gregory and Colin Callender for Starz. The series was commissioned by the Controller of BBC Drama Ben Stephenson.
In Belgium the series is supported by BNP Paribas Fortis Film Fund who support Belgium's Tax Shelter and by the Belgian Broadcaster VRT. An application for support has also been submitted to the Media Fund of the Flanders Audiovisual Fund (VAF). Rights in the US together with most international territories have been secured by Starz in a deal brokered by All3Media International.
The White Queen was filmed on location in Belgium.
DG
Production facts
250 sets in 120 days including: every season, three weddings, two coronations and 12 state banquets. Horses, carriages, swords, daggers, shields and spears, boats, beds, dogs, dungeons, castles, palaces, parliament, battles - it was all there.
Production made sure that in episode one, Grafton Manor looked home spun and simple, so when the series arrives at court the audience is suddenly aware of richness and power.
Nic Ede (Costume Designer) dressed the men in tight padded trousers, not tights as "these days tights are associated with Robin Hood movies and bad jokes." They wanted the men to be masculine and did not want their clothes to be distracting.
Whilst filming in an around Bruges production were able to shoot in some exact locations that historically the characters had visited 500 years earlier. When Edward IV fled from England to Flanders during the War of the Roses he attended mass at the medieval cathedral in the heart of Bruges. Also King Edward's sister Margaret stayed overnight in a house in the village of Damme, on her way to be married to Charles of Burgundy, which production used as Margaret Beaufort and Thomas Stanley's country home.
Elizabeth Woodville's (Rebecca Ferguson) hair was the longest real hair wig that Ray Marston Wig Studio had ever made. In medieval times no one cut their hair, so finding a real hair wig that long was quite the challenge.
Costume designer Nic Ede's most memorable costume was Elizabeth's coronation gown. The thrill of finding the gold crochet fabric destined for such a costume and seeing the team at Angels cut it, stitch hundreds of pearls and make it into the Byzantium confection that it was – and with Rebecca's poise and beauty it was a gown that would be magical.
To make the actors age the make-up and hair is 'dulled' down to make their faces look almost tired on camera - rather than what is usually applied to 'brighten' faces for TV.
Production used an old abbey in Gent for a number of locations. One of scenes shot was when Richard (later Richard III) asked for Anne's hand in marriage. During the filming, a local, said that one of Richard and Anne's children was actually born in the abbey. It was an extraordinary coincidence and after a bit of research, production discovered that Richard spent time in exile in the area so, it could possibly be true!
Production Designer Martyn John's highlight was designing and building the Palace of Westminster – when do you ever get to design a palace?!
To celebrate Edward's 15 years on the throne there was a masque ball. It was a winter solstice party and would have taken place in the forest. But as it was the middle of February production weren't able to film it in a forest at night. So Martyn John (Production Designer) created a forest inside the set of the Palace of Westminster. He dressed the set using 200 coppiced silver birch trees from local foresters (having just been felled and were supplied totally free). A frozen river was created down the central corridor and the floor dressed with 24 x 1 tonne bags of dried leaves. The production made it snow - it was total magic.
Executive Producer John Griffin said that on a trip to Bruges it was essential to come back to London with chocolate for colleagues at Company Pictures! But don't bring fabulous Belgium cheese back in hot weather. John almost cleared a tube carriage on the circle line coming out of St Pancras International station with a beautiful soft Belgian cheese that had almost exploded in the heat. He sat there with his head down pretending he couldn't smell the rancid odour coming from his bag!
Cast list
Elizabeth Woodville - REBECCA FERGUSON
Lady Margaret Beaufort - AMANDA HALE
Anne Neville - FAYE MARSAY
Jacquetta Woodville - JANET MCTEER
King Edward IV - MAX IRONS
Lord Warwick - JAMES FRAIN
Isabel Neville - ELEANOR TOMLINSON
Henry Stafford (Eps 1-5) - MICHAEL MALONEY
Baron Rivers (Eps 1-2) - ROBERT PUGH
Jasper Tudor (Joins from ep 2) - TOM MCKAY
Duchess Cecily - CAROLINE GOODALL
George, Duke Of Clarence - DAVID OAKES
Richard, Duke of Gloucester - ANEURIN BARNARD
Anthony Rivers - BEN LAMB
Countess of Warwick - JULIET AUBREY
John Rivers (Eps 1-2) - SIMON GINTY
Mary Woodville - EVE PONSONBY
Lady Beauchamp (Eps 2,3,6) - FRANCES TOMELTY
Richard Welles (Eps 2-3) - HUGH MITCHELL
Margaret of Anjou (Eps 4-5) - VEERLE BAETENS
Edward of Lancaster (Eps 4-5) - JOEY BATEY
Sir William Herbert (Ep 4) - RUPERT YOUNG
Lord Thomas Stanley (Joins from ep 6) - RUPERT GRAVES
Sir Robert Brackenbury (Joins from ep 8) - SHAUN DOOLEY
Harry Stafford/ Buckingham (Joins from ep 8) - ARTHUR DARVILL
Princess Elizabeth (Joins from ep 8) - FREYA MAVOR
Production Credits
Executive Producers - JOHN GRIFFIN, GEORGE FABER, CHARLES PATTINSON, PHILIPPA GREGORY
Executive Producer, BBC  -POLLY HILL
Producer - GINA CRONK
Associate Producer - EMMA FROST
Author of the novels - PHILIPPA GREGORY
Writer Eps 1, 2, 3, 7, 9 & 10 - EMMA FROST
Writer Ep 4 - LISA MCGEE
Writer Eps 5 & 8 - MALCOLM CAMPBELL
Writer Ep 6 - NICOLE TAYLOR
Director Eps 1-3 - JAMES KENT
Director Eps 4-6 - JAMIE PAYNE
Director Eps 7-10 - COLIN TEAGUE
Line Producer - CHRISTINE HEALY
Editor Eps 1-3 - BEN LESTER
Editor Eps 4-6 - JAMIE TREVILL
Editor Eps 7-10 - BEN YEATES
DOP Eps 1-3 - JEAN PHILIPPE GOSSART
DOP Eps 4-6 - DAVID LUTHER
DOP Eps 7-10 - FABIAN WAGNER
Production Designer - MARTYN JOHN
Costume Designer - NIC EDE
Make-up Designer - KAREN BRYAN DAWSON
Composer - JOHN LUNN
Casting Director - CROWLEY POOLE
Sound Recordist - JAN DECA
Location Manager - WIM DE WAEGENAERE
Trail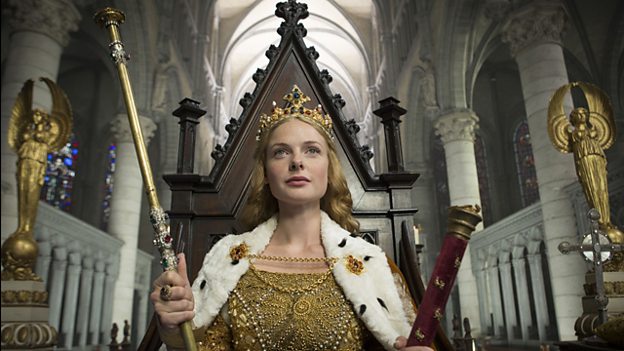 Search the site
Can't find what you need? Search here
Related Media Centre Links