Wanderlust
Is monogamy outdated? Can you love more than one person? After years of respectable marriage Joy and Alan are going to try doing what's right for them.
Published: 27 August 2018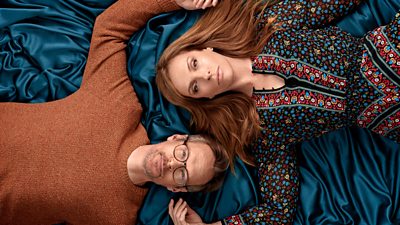 Produced by Drama Republic (Doctor Foster, King Charles III, The Honourable Woman) and written by award-winning playwright Nick Payne (Constellations, The Sense of an Ending, If There Is I Haven't Found It Yet), Wanderlust is an exciting new drama for BBC One. Starring Emmy and Golden Globe winning Toni Collette (Little Miss Sunshine, About A Boy, Hereditary) as Joy Richards, Wanderlust is a searingly insightful and funny exploration of the relationships of a multi-generational family.
Joined by Steven Mackintosh (A Song For Jenny, Stan Lee's Lucky Man, The Halcyon), Zawe Ashton (Fresh Meat, Not Safe For Work, Case Histories) and Royce Pierreson (Line of Duty, Our Girl, Murdered By My Boyfriend), Wanderlust looks at how we build and maintain happy relationships and asks if lifelong monogamy is possible - or even desirable.
Joy Richards is a therapist trying to find a way to keep the spark with her husband, Alan, alive after a cycling accident causes her to reassess their relationship. As we meet her family, friends, neighbours and clients, remarkable yet relatable stories of love, lust and forbidden desire emerge. Directed by Luke Snellin and Lucy Tcherniak, produced by Kate Crowther and executive produced by Roanna Benn and Jude Liknaitzky, Wanderlust is a 6x60' series for BBC One. Lucy Richer is executive producer for the BBC.
A co-production with Netflix, the series will premiere in the UK on BBC One and globally outside of the UK on Netflix.
HW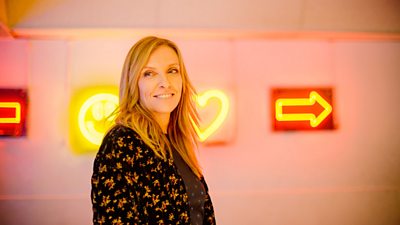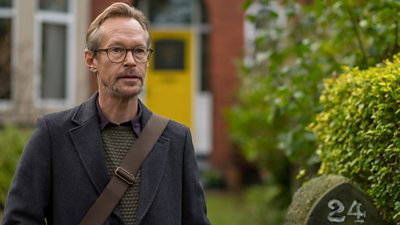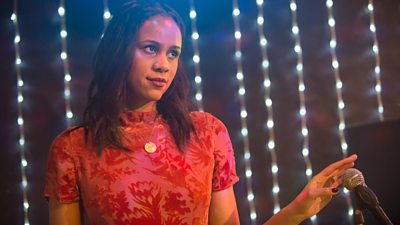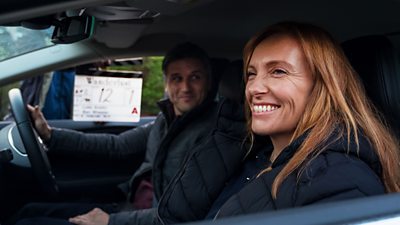 Production credits
Executive Producer for Drama Republic... Roanna Benn
Executive Producer for Drama Republic... Jude Liknaitzky
Executive Producer for BBC... Lucy Richer
Producer... Kate Crowther
Writer & Creator... Nick Payne
Director (Episodes 1-3)... Luke Snellin
Director (Episodes 4-6)... Lucy Tcherniak
Character biographies
Joy Richards (Toni Collette)
Joy (mid 40's) is a brilliant therapist, wife to Alan and mother to three kids. Warm, witty and empathetic, Joy has always been the go-to sounding board for all her friends' and family's problems. But now she must face up to a major problem in her own personal life. Confronting her flat-lining sex life with Alan, Joy brings her usual uncompromising and analytical mind to the situation, becoming the driving force behind an adventure in modern love.
Joy thinks she's found the perfect method of balancing a loving marriage and sexual fulfilment, but things don't always run smoothly and Joy will find herself wrestling with massive questions. Can you really love more than one person? How might your actions affect your family? And amidst all the excitement, juggling and upheaval, why is she still haunted by the memory of one particular client…?
Alan Richards (Steven Mackintosh)
Alan (mid 40's) is a straight-forward and good natured English teacher and Joy's loving husband. He's initially blindsided when Joy comes up with an unorthodox romantic proposal, but his love for Joy, not to mention his growing feelings for colleague Claire, will see him take a very un-Alan risk and explore the idea.
Tom Richards (Joe Hurst)
Tom (16) is the precocious and analytical youngest child of Joy and Alan. Tom's own love life is about to become complicated as he embarks on a tentative relationship with older girl Jenifer, whilst "practicing" with best friend Michelle.
Naomi Richards (Emma D'Arcy)
Cool and sardonic middle child Naomi (18) has returned home early from her gap-year travels after a break-up. She quickly catches the attention of neighbour Rita and the two begin to explore their feelings for one another.
Laura Richards (Celeste Dring)
Joy and Alan's eldest child Laura (25) is well and truly in a rut. She's stuck in a corporate job she hates and suffering through an endless cycle of first dates with no-hopers she's met online. A chance meeting with new man will offer her a lifeline, but his status means their relationship runs far from smooth.
Claire Pascal (Zawe Ashton)
Fun and no-nonsense Claire (30's) is a fellow English teacher at Alan's school. After an awkward break-up she's happily single, enjoying a simple, fun life with her cat and her hip-hop collection. But her life is about to become a lot more complicated when she enters into an unorthodox relationship with a married colleague…
Jason Hales (Royce Pierreson)
Handsome, charismatic and sporty, Jason is one of Joy's clients. He appears on first glance to have it all, but he's never truly gotten over the death of his partner Alice. Haunted by her passing, he finds himself unable to form real connections, taking refuge instead in endless, meaningless flings.
Lawrence Cole (Paul Kaye)
Lawrence is Joy's first love. Their relationship fell apart when Joy went to university and fell for Alan. But when Lawrence returns to St Albans to look after his sick father, he and Joy will find their old feelings reigniting.
Marc (Dylan Edwards)
Younger, fun-loving, part time zoo-worker Marc becomes involved with Joy after meeting her in a club. His defiantly easy-going attitude to Joy and Alan's experiment will prove to be a breath of fresh air for Joy.
Michelle McCullen (Isis Hainsworth)
Smart and perceptive Michelle is Tom's best friend. The two are inseparable, but Tom's burgeoning flirtation with new girl Jennifer will throw Tom and Michelle's relationship into a new light, and they'll be forced to figure out exactly what they mean to each other.
Marvin Walters (William Ash)
Police officer Marvin is a solid, dependable figure. After he and Joy meet at hydrotherapy, they develop a strong sexual attraction to each other, but how will Marvin react to the bold and unorthodox life choices Joy is making?
Neil Bellows (Jeremy Swift)
Neil is Joy and Alan's neighbour and a fellow teacher at Alan's school. After his marriage to Rita breaks down Neil will become somewhat lost, but the beginnings of a real, proper friendship with Alan - not to mention a new found enthusiasm for kung fu - will help him get back on track.
Rita Bellows (Anastasia Hille)
Rita is Joy and Alan's neighbour. After the breakdown of her marriage with Neil, Rita is casting around for new interests, including cooking and the shopping channel. She'll also find herself tentatively exploring her sexuality with Naomi.
Jennifer Ashman (Anya Chalotra)
Older girl Jennifer is new at Tom's school. After Tom impulsively starts a conversation with her about the book she's reading, she'll find herself curiously drawn to the younger, non-threatening boy.
Angela Bowden (Sophie Okonedo)
Angela is Joy's cool, calm and professional therapist. Over the course of the season she'll help Joy delve into the buried feelings and traumas that are contributing to her choices in the present.
Related Programme Information
Related Media Centre Links
Related Web Links
Tagged: