BBC Four
New programming from BBC Arts on BBC Four.
Published: 14 October 2019
New programming from BBC Arts on BBC Four.
The Art Of Being Persian (3 x 60')
This is a story about a land known by two names. The first is 'Persia'. Ancient, mysterious, a place of adventure, of mighty temples and palaces built by powerful kings. A land of unimaginable beauty.
The second is 'Iran'. Proud, isolated, defiant of outside interference.
But behind these names lies the story of a complex and fascinating people, culture and history. Iran's modern politics has obscured the glories of her Persian past, and the West's understanding of its people is now entirely driven by the Islamic revolution that turned the country into a byword for radical Islam.
From labyrinthine bazaars to Persepolis - the seat of Persia's ancient kings - to a temple where a holy fire has burned for 1,000 years, broadcaster and journalist Samira Ahmed takes viewers on a remarkable journey to places rarely seen. Along the way, she will tell an extraordinary story.
The Persians once ruled a vast empire from Egypt to Northern India, but their culture was very nearly lost. While the history of their ancient kings was almost forgotten, waves of conquering dynasties brought a new language and a new religion. But despite subjugation, blood and revolution, Persia's culture flourished. Iranians' sense of identity helped them weather the storms of conquest and their art and language became the weapons of resistance and defiance.
Join Samira Ahmed on an unforgettable trip around Iran's rich and colourful past as she walks through the ruins of an empire that very nearly forgot itself.
The Art Of Being Persian is a BBC Studios Production. The Series Producer and Director is Richard Downes. The Executive Producer is Matthew Springford. The series was commissioned by Mark Bell for BBC Arts and BBC Four.
African Renaissance (3 x 60')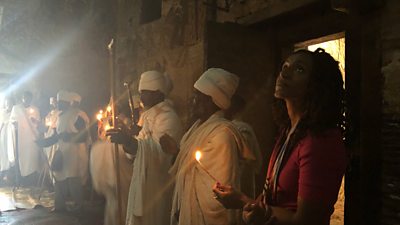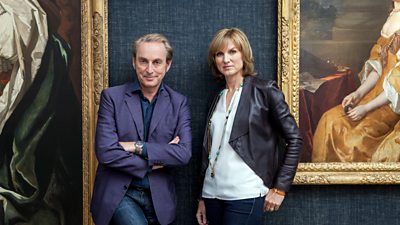 Africa is one of the world's fastest growing regions and with some of its youngest populations. With some 3,000 ethnicities and 2,000 languages, Africa is the most culturally diverse place on Earth.
In this series, journalist Afua Hirsch shows viewers Africa on its own terms. Moving through spectacular locations and dynamic art and music scenes, she reveals how three very different African countries are becoming 21st century cultural powerhouses.
In Senegal, she discovers how an exuberant hip hop, dance and fashion scene has fed off historic power struggles and culture clashes between ancient empires and against its French colonisers. In Ethiopia, Afua traces a story of defiant independence, of kings and communists - a country which has survived catastrophes but bounced back with a culture inspired by ancient faith and devotion. In Kenya, she witnesses the extremes of life today, the urban sprawl and untouched outback, its young population still pushing away the lingering darkness of the British imperial past.
Bringing together historical insights, cultural heroes and extraordinary art, music and dance, in African Renaissance Afua Hirsch offers viewers a radically new vision of Africa and its culture.
African Renaissance is accompanied by Handmade In Africa (3 x 30' observational documentaries also produced by ClearStory for BBC Arts) which reveal the detailed creation process behind some of these countries' most cherished crafts - a traditional kora musical instrument carved in Senegal, a Dorze bamboo house woven in Ethiopia and a Maasai wedding necklace assembled in Kenya.
African Renaissance is a ClearStory production for the BBC. The Series Directors are Alex Brisland and Russell Barnes, Editor Greg Pittard and Executive Producer Russell Barnes. The series was commissioned by Emma Cahusac for BBC Arts and BBC Four.
The Age Of The Image (4 x 60')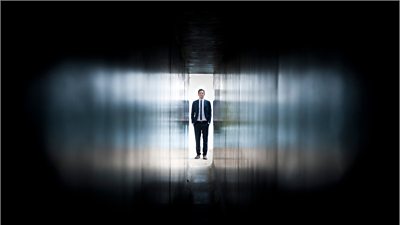 Maggi Hambling: The Quick And The Dead (1 x 60')
In a deeply moving and definitive account, Maggi Hambling's life story is told by her work and in conversation during breaks between painting at her studios in Suffolk and London. Both canonised and vilified as an artist, the international art world now celebrates the authenticity of her independent vision.
Her art is a profound response to love and loss. Her drawings capture the lives and actual death of her parents and friends, including her - and Francis Bacon's - muse, Henrietta Moreas, denizen of the Colony Room in Soho.
This frank confrontation with death might imply a bleak story, but deadpan humour is always present. Her notorious ferocity might frighten unwanted visitors, and sometimes that is the intention, but she quickly removes her armour. Jokes and laughing keep her from despair at what she feels is humanity's tendency to self-destruct. The Quick And The Dead reveals recent paintings from an artist who continues to subvert expectations as to what comes next and for whom life is her work.
Maggi Hambling: The Quick And The Dead is a Menace Production and Filmwright Production for the BBC. It is produced and directed by Randall Wright with Executive Producer Denys Blakeway. The film was commissioned by Mark Bell for BBC Arts and BBC Two.
Lee Miller (1 x 60')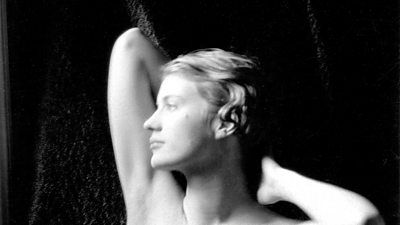 In a landmark four-part series, James Fox investigates our complex and changing relationship with the image in the modern age.
James is fascinated by how we live our lives in a blizzard of adverts, screens and cameraphones. We take more photos every two minutes than were made in the entire 19th century. But where did this obsession come from? And where will it lead us?
In this series James goes on a very personal journey, examining how we were awed, seduced and increasingly unsettled by modern visual culture.
It's a story that takes us from the surreal visions of Salvador Dali to the stunning freeze-frame photography of Harold Edgerton; from the cinematic trickery of Buster Keaton to the pioneering photo montage of Hannah Hoch; from the impact of the first television pictures to Beyoncé's Instagram portraits.
Starting with the scientific breakthroughs in the early 20th century that transformed our ways of seeing the world, the series analyses the political power of images, explores how advertisers and filmmakers visualised new dreams and lifestyles. It celebrates the image as a tool of empowerment, allowing ordinary people to tell their own stories in pictures.
The Age Of The Image concludes by considering how the image has become both more powerful - and less trusted - than ever before. In a world of rapidly changing technology and easy digital manipulation, how do we trust what we see? And can we create a new relationship with the image world of the 21st century?
The Age Of The Image is a BBC Studios Production in partnership with The Open University. The Series Producer is Alexander Leith and Executive Producer is Richard Bright. The series was commissioned by Mark Bell for BBC Arts and BBC Four. 
Art On The BBC (4 x 60')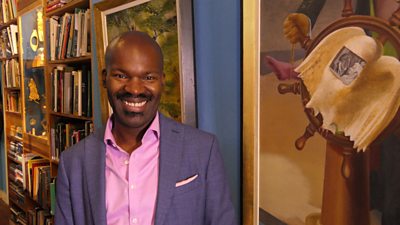 Vogue model, artist's muse, fearless war photographer - Lee Miller had many lives. Built on images of Lee and by Lee, the film explores a pioneering female artist who defied expectations.
Lee Miller is one of the most remarkable female icons of the 20th century. A model turned photographer turned war reporter, this film celebrates a subject who defied anyone who tried to pin her down, put her on a pedestal or pigeonhole her in any way. It tells the story of a trailblazer who refused to be subjugated by the dominant male figures around her.
With interviews from the likes of conflict photographer Lynsey Addario (whose life is currently being made into a Hollywood movie) and supermodel Karen Elson, blended with exclusive access to the Lee Miller Estate and using archive that has never been seen before, her biographical story will be told by her son Anthony who will piece together a picture of a complicated, headstrong, gifted artist.
Lee Miller is an Erica Starling / Ronachan Films production for the BBC. The film is directed by Teresa Griffiths and produced by Rachel Hooper with Executive Producer Angus Macqueen. It was commissioned by Emma Cahusac for BBC Arts and BBC Two.
Arena: Keith Haring (1 x 90')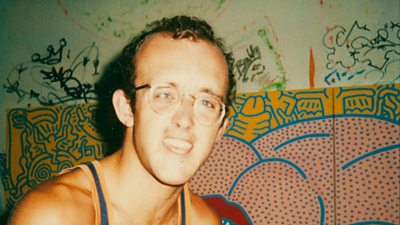 Four young British art historians delve into six decades of the BBC archives to discover the powerful way in which television influences our understanding of the world's greatest artists.
David Dibosa (pictured) curates the tale of how TV treated Picasso, the controversial godfather of modern art. Kate Bryan delves into the story of the nude - beloved of both artists and filmmakers as a means to shock their audiences and challenge conventions. Sona Datta tackles the huge personality of Renaissance giant Michelangelo, who has provided such fantastic inspiration for decades of filmmakers, while Rose Balston delves beyond Constable's chocolate-box exterior to see how TV has explored the way in which he pushed the boundaries of landscape painting.
Art On The BBC is an Alleycats Films production for the BBC. The Executive Producers are Emma Parkins and Ed Stobart. The films are produced and directed by David Starkey, Kieron Townend and Sam Challenger. The series is commissioned by Emma Cahusac for BBC Arts and BBC Four.
Frida And Diego: The Art Of Love (3 x60')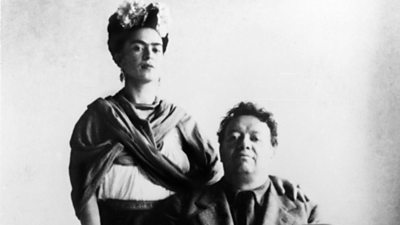 International art sensation Keith Haring blazed a trail through the legendary art scene of 1980s New York and revolutionised the worlds of pop culture and fine art. This fascinating and compelling film - told using previously unheard interviews that form the narrative of the documentary - is the definitive story of the artist in his own words.
The film also includes exclusive, unprecedented access to the Haring Foundation's archives, capturing the wild, creative energy behind some of the most recognisable art of the past 50 years.
Following Keith Haring's diagnosis with AIDS in 1989, he asked writer and art critic John Gruen to write his biography. For five days in the summer of 1989, Keith gave Gruen the intimate and candid story of his life and these interviews are included in the film.
Haring's closest friends, family and collaborators - from the sleepy Pennsylvania of his youth to the mythic clubs of gay New York - share their revelatory encounters, touching poignantly on the AIDS crisis, which made a tragic icon of this life-affirming artist.
Arena: Keith Haring is a BBC Studios Production. It was commissioned for BBC Arts and BBC Two by Mark Bell. Ben Anthony is the Director. Alice Rhodes is the Producer. Janet Lee is the Executive Producer.
Matisse (1 x 60')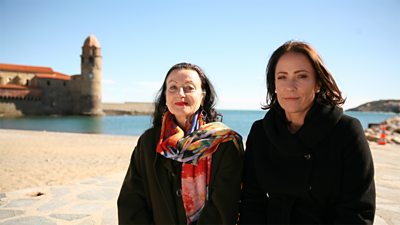 When they first met in 1928 Frida Kahlo and Diego Rivera made an unlikely couple. He was a famed Communist; she was young girl raised in a devoutly Catholic household. He was already an internationally renowned mural artist famed for his giant social-realism depictions of industrial life: she an ingénue whose tiny-scale paintings were deeply intimate depictions of her interior life. Physically, their differences were almost farcical: she was 21 years younger, 12 inches shorter and 200 pounds lighter than Rivera. Her parents dubbed them 'the elephant and the dove'.
Their marriage played out against the great political revolutions of the 20th century, during which both participants encountered - and often slept with - the greatest artists and minds of their time, including Picasso, Duchamp, Matisse, O'Keefe, Breton and Trotsky. Yet despite all the temptations, disappointments and infidelities, Rivera and Kahlo knew they were better together. Together, they were somehow more than the sum of their parts. This series explores why.
This is the story of how Art's original celebrity couple lived, loved, suffered and seized opportunities, without knowing for sure what would happen next, either in their marriage or with their art.
Frida and Diego: The Art Of Love is a Matchlight production for BBC Four. The Executive Producer is Ross Wilson. It was commissioned by Emma Cahusac for BBC Arts and BBC Four.
Titian (1 x 60')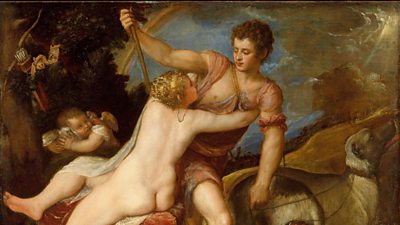 Henri Matisse is one of the most beloved painters of the 20th century. Best known for his cut-outs - childlike images that he cut directly from sheets of blazing colour - Matisse wanted his art to transcend the darkness and violence of the modern age. This alone has often seen him written off as a populist crowd-pleaser, not really a serious artist.
Yet Matisse was a rebel and a revolutionary. He became the first avant-garde artist of the 20th century and was considered so shocking that he was ridiculed by everyone from the critics to the public, and even by many of his fellow artists.
With interviews, animations and using Matisse's own words (taken from his diaries and letters), Matisse's great-granddaughter, Sophie Matisse, tells the tumultuous story of his early life. Matisse turned his back on the bourgeois aspirations of his parents and teachers. He suffered extraordinary financial insecurity and family drama and created a series of such notorious public scandals that he came to be known as 'the wild beast', an artistic savage whose work threatened the very values of Western civilization.
Retracing key places and moments in his early artistic life, Sophie looks closely at how this period affected his work: how the Matisse we've come to know – the master of colour and light - was forged in response to the adversity and public humiliation of his early life.
Pictured: Genevieve Taillade and Sophie Matisse
Matisse is a Brook Lapping production for the BBC. The director is Hugo Macgregor with Executive Producer is Emma Hindley. The film was commissioned by Emma Cahusac for BBC Arts and BBC Two.
Secrets Of The Museum (6 x 60')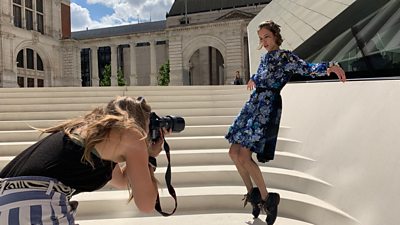 In the winter of 1549, the most famous painter in Europe came face to face with the most powerful man on earth. What emerged from this encounter between King Philip of Spain and the Renaissance master Titian is seen as one of the most extraordinary commissions in all of Western art history.
Given almost total creative freedom, Titian was free to explore any subject he pleased. He returned with a set of increasingly dark and explicit images about sexual pursuit, assault and violence. Known as The Poesie, these pictures are admired for their groundbreaking brushwork and innovative composition - yet they remain Titian's most disturbing and puzzling creations.
Many believe that these pictures offered the young King Philip a morality tale about the perils of vice and vanity, while others think they are little more than pornography in paint. Some think they appealed to the innermost fantasies of the powerful patron, while other evidence points to the sexual appetites of Titian himself. Beyond the proclivities of painter and patron, the film goes on to explore the growing fascination with sexual violence that occurs across the Renaissance and asks if this was really the 'Golden Age' we have been led to believe.
Now, as Titian's paintings come together for the first time in 300 years, we ask why this illusive, dark and often disturbing set of paintings has come to be seen as Titian's greatest work.
Titian is a Matchlight production for BBC Four. The Executive Producer is Ross Wilson. It was commissioned by Mark Bell for BBC Arts and BBC Four.
Arena: Brian Catling (1 x 60')
The vision and imagination of Brian Catling - English sculptor, poet, novelist, filmmaker and performance artist - are celebrated through new archive material and exclusive interviews, with recreations of past events and performances.
Catling was born in 1948 and raised in the slums of post-war London. An internationally lauded sculptor, he created the memorial monument to the victims of beheading on the Site of Execution at the Tower of London. He is also holds the post of Professor of Fine Art at The Ruskin School of Drawing and Fine Art, Oxford and is a fellow of Linacre College and author of fictional work, The Vorrh Trilogy.
Arena: Brian Catling is an Anti-Worlds Rook Films production. It was commissioned for BBC Arts and BBC Four by Mark Bell. Geoff Cox and Andy Starke are the Directors.
Arena: Everything Is Connected - George Eliot's Life (1 x 60')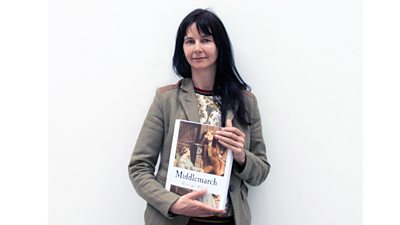 Contemporary artist Gillian Wearing celebrates George Eliot's legacy in this unique Arena documentary with an original score by Adrian Utley from Portishead.
Just as George Eliot's Middlemarch explored the lives of ordinary men and women, Gillian Wearing's experimental film is made up of a diverse cast of people from different backgrounds, and features Jason Isaacs and Sheila Atim as the narrators. Together with writers, actors and local people from Nuneaton, Coventry and London, they read extracts from George Eliot's novels, letters and the first-hand accounts of those who knew her. This fascinating documentary will paint a polyphonic and unique portrait of the novelist's unconventional life and reveal the woman behind the literary mask.
Arena: Everything Is Connected - George Eliot's Life is a BBC Studios Production. It was commissioned for BBC Arts and BBC Four by Mark Bell. Artist Gillian Wearing is the Director. Martina Hall is the Producer. Janet Lee is the Executive Producer for BBC Studios.
The Art Mysteries (4 x 30')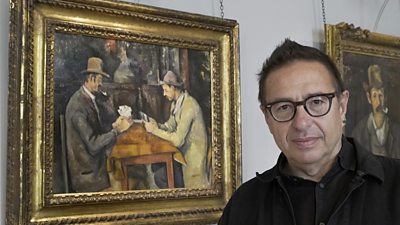 Margate And The Turner Prize (1 x 30')
This year the Turner Prize comes from Margate for the first time and BBC Two takes the opportunity to profile the seaside town.
Since the painter JMW Turner came to Margate and marvelled at "the loveliest skies in all Europe," newcomers have arrived, drawn to the seaside and also the sense that they might be able to find a new beginning here.
The documentary shows how these influxes of incomers - and the arrival of the Turner Institute - have impacted the town. The programme hears from Tracey Emin (herself a Margate girl), the Turner Prize shortlist artists and some of Margate's residents.
Margate and the Turner Prize is a BBC Studios Production. The Director is Jack Cocker with Executive Producer Debbie Christie. The film was commissioned by Lamia Dabboussy for BBC Two.
In a new investigative series, art sleuth Waldemar Januszczak uncovers the secret meanings hidden within some of the greatest paintings by Van Gogh, Gauguin, Cezanne and Seurat. Universally admired and appreciated, these famous post-impressionists produced the 19th century's most popular art. But hidden inside their pictures are messages that are dark and surprising - if you know where to look.
Cezanne's Card Players is one of his most mysterious paintings. Why did the so-called Father of Modern Art paint two old men hunched over a game of cards? Gauguin's The Vision After The Sermon is a painting full of symbolism and mystery, but what does it have to do with Victor Hugo's Les Miserables and with sumo wrestlers?
Van Gogh's Self-Portrait With Bandaged Ear, painted soon after he cut off his ear with a razor, is one of his most celebrated pictures, but its genesis is a tale of geishas, brothels, bullfights, love affairs, suffering and a fiery relationship with Gauguin. While Seurat's Les Poseuses is a picture brimming with codes and hidden meanings. Waldemar Januszczak illuminates all these secrets in this new four-part series.
The Art Mysteries is a ZCZ Films production for the BBC. The series was commissioned by Mark Bell for BBC Arts and BBC Four.
Britain's Lost Masterpieces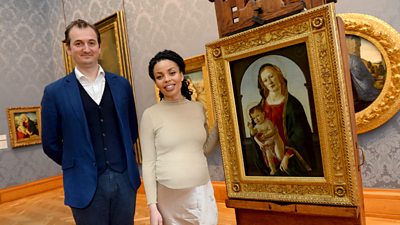 In a fourth series of Britain's Lost Masterpieces, Dr Bendor Grosvenor and Emma Dabiri return to scour Britain's regional and local museums in a hunt for more lost and hidden public treasures, uncovering the forgotten but fascinating stories behind our public collections. In each museum, they hear the stories behind the collections, the origins of the buildings themselves, the rich history of the benefactors and the tales behind the artists and the sitters.
In Oxford they uncover a grimy painting of an unknown scholar - but a little cleaning reveals it might be by the most famous portrait painter of British grand tourists that ever lived, the Italian artist Pompeo Batoni. In Birmingham, Bendor and Emma examine two landscape paintings by artists whose work profoundly influenced the development of European landscape painting in the 17th and 18th centuries. Finally, in Cardiff the art detectives investigate a badly overpainted Madonna, currently attributed to a follower of Botticelli but showing signs of being worthy of a thorough investigation.
Britain's Lost Masterpieces is a Tern TV production for the BBC. The series has been filmed, produced and directed by Spike Geilinger, and the Tern Executive Producers are Harry Bell and Brendan Hughes. The series was commissioned by Emma Cahusac for BBC Arts and BBC Four.
Kill Your TV: Jim Moir's Weird World Of Video Art (1 x 60')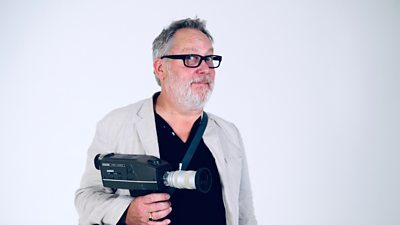 Jim Moir (aka Vic Reeves) explores Video Art, revealing how different generations 'hacked' the tools of television to pioneer new ways of creating art that can be beautiful, bewildering and wildly experimental.
Jim argues that underpinning much of this work is an urge to question our modern (screen-based) world: "When artists get hold of cameras, things get interesting."
With contributions from leading British artists such as Isaac Julien and Rachel Maclean, Jim shows how the arrival of the portable video cameras in the 1960s allowed artists to make work that set out to take on the power of corporate media. With the arrival of video art in the UK in the 1970s, British artists discovered that the instant playback of the video camera gave them a level of control not possible with film, and led to a creative explosion, from works of cosmic abstraction to feminist visions and Dadaist TV pranks.
Jim looks at the tradition of performance art, and sees how artists used the latest developments - from home video to Artificial Intelligence - in their work. And he reveals how, with the arrival of the epic video installations of the 90s and early millennium, this outsider art form became part of the art establishment, as well as a purpose built art form for our screen-obsessed world.
Kill Your TV: Jim Moir's Weird World Of Video Art is an Academy 7 production for the BBC. It is directed and produced by Sebastian Barfield, and the Executive Producer is Lynn Barlow. The film was commissioned by Emma Cahusac for BBC Arts and BBC Four.
Life Cinematic (5 x 60')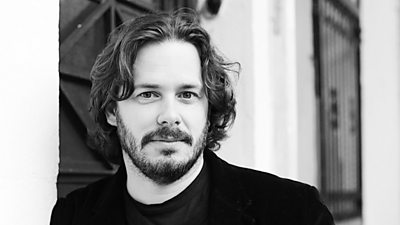 Life Cinematic is a new series of television specials delving into the art of filmmaking in a totally new way. Each episode will feature an in-depth interview with a renowned filmmaker, together with a selection of classic clips that have influenced their life and career. Throughout the series filmmakers will draw on their knowledge and expertise to shine a light on the artistry of films that they love, be it the perfect protagonist, sound design, chase sequence or simply their favourite single shot.
Edgar Wright, pictured, whose cult 'zom-rom-com' Shaun Of The Dead rebooted the horror-comedy genre for a new generation and kicked off the Three Flavours Cornetto Trilogy, along with Hot Fuzz and The World's End, will discuss the cult hits and landmark movies that have influenced him. Scott Pilgrim vs The World, released in 2010, cemented Wright's reputation as an auteur' lauded for its unique visual style and humour. Wright's Baby Driver, released in 2017, opened to an overwhelmingly positive reception earning itself a host of awards, including three Academy Award nominations. His current project is a psychological horror called Last Night In Soho.
And continuing the British theme, Sam Taylor-Johnson reveals the films that have influenced her life and career. From her beginnings as a photographer with the world-renowned Young British Art 'YBA' movement, to directing the fourth highest-grossing film directed by a woman (Fifty Shades Of Grey), Taylor-Johnson's work impressively balances art house and the multiplex. Her first feature length film Nowhere Boy closed the 53rd annual London Film Festival and was nominated for four Baftas, and her latest feature, A Million Little Pieces, was released in the UK in August.
Further filmmakers revealing their Life Cinematic will be announced at the end of the year.
Life Cinematic is a Somethin' Else production. It was commissioned for BBC Arts and BBC Four by Lamia Dabboussy. The Series Editor is Sam Anthony and the Executive Producer is Jez Nelson. The Producer is Ian Sharpe.
Meet The Family (1 x 90')
Following the success of the Inside Cinema video essays, Catherine Bray - one of the filmmaking team behind Fear Itself and Beyond Clueless - takes an idiosyncratic look at how film has tackled the multi-generational mess that is families, in a special feature-length film essay.
Meet The Family examines the family in cinema in all their maddening, loveable, dysfunctional glory. From Home Alone to Onibaba, from Distant Voices, Still Lives to Gosford Park - it's all relative.
Meet The Family is a Little Dot Studios/Loop co-production. It was commissioned for BBC Arts and BBC Four by Lamia Dabboussy. Executive producers are Dan Jones and Catherine Bray. Producers are Charlie Lyne and Anthony Ing. Catherine Bray is the Writer and Director.
Mark Kermode's Secrets Of Cinema (3 x 60')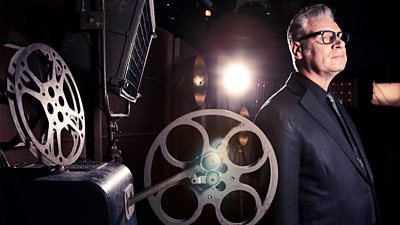 Mark Kermode returns with three brand new episodes taking on films about superheroes, British history and spies. As ever, Mark will bring his wide-ranging, enthusiastic, witty and highly personal approach to reveal the elements of these genres and demonstrate how they work. He'll introduce viewers to a surprising and diverse selection of films, while helping them see old favourites in a new light.
Superheroes is the biggest genre of the moment, spawning record-breaking global hits. But as Mark explains, superheroes have a relationship with cinema that stretches back more than eight decades, and the genre taps deeply into timeless themes and storytelling traditions. Sit back and enjoy a history lesson with a difference as Mark traces our national story as portrayed on the big screen.
In British History, he'll show why filmmakers are repeatedly drawn to particular periods, themes and characters, whether it's the frontier narrative of the Roman occupation, or the Mafia-like machinations of the Tudor court. Finally, in Spies he'll venture into a deadly world of jet-setting espionage, Cold War double agents and sinister conspiracies. Mark is the only person viewers can trust to share the secrets of surviving a spy movie, and to reveal the hidden forces that make this among the most thrilling of all cinema genres.
Mark Kermode's Secrets Of Cinema is a BBC Studios Production. It is written by Kim Newman and Mark Kermode. The series producer is Nick Freand Jones and Executive Producer is John Das. The series is commissioned by Mark Bell for BBC Arts and BBC Four.
Related Media Centre Links