The Hunt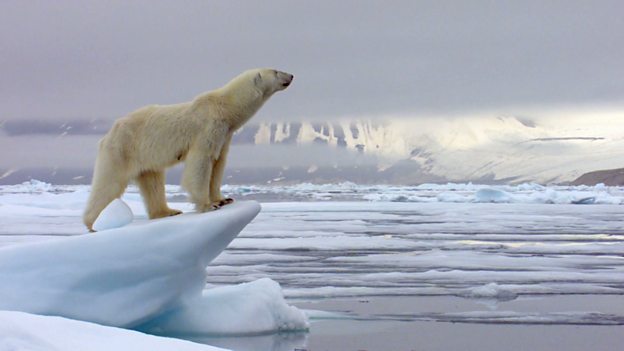 Date: 16.10.2015
Last updated: 23.10.2015 at 16.31
The contests between predators and prey are the most dramatic events in nature. For both sides, it's a matter of life and death.
Narrated by Sir David Attenborough and made by Alastair Fothergill (Blue Planet, Planet Earth, Frozen Planet) and Huw Cordey (Planet Earth, South Pacific), The Hunt will reveal, as never before, the difficulties predators face in catching their prey. They encounter many challenges in their lives, but the most defining, supported by statistics, is this: most hunts fail.
Predators must not only overcome the significant defences of their prey but also the unique challenges of their habitats. How do you get close to your prey on the open plain, where there's nowhere to hide? How do you even find your prey when you live in a thick forest? How do you cope when the world beneath your feet melts away every summer as it does in the Arctic? Survival depends on many skills – speed, stealth, stamina, strength, ingenuity, and teamwork – but it's how these are applied that makes the difference between success and failure, life and death.
Notes to Editors
The Hunt will broadcast on BBC One on Sunday 1 November at 9pm
The full Media Pack - including crew Q&As and biographies, Stories from The Hunt, Technology Firsts, Filming Firsts, and an illustrated map showing the hunting locations of the animals featured in the series - is available here. A gallery of selected images from the series is below; these and others are available to print and digital press media from bbcpictures.co.uk.
The Hunt has been produced in partnership with The Open University (OU).
The OU academic consultants on The Hunt are senior lecturers in Biology, Drs Vicky Taylor and Miranda Dyson.
Dr Vicky Taylor, Senior Lecturer in Biology, Dept of Life, Health & Chemical Sciences.
Dr Miranda Dyson, Senior Lecturer in Biology, Dept of Environment, Earth & Ecosystems.
Academic consultants work closely with production teams to provide academic expertise and consultation throughout the production process and are in overall charge of advising and judging that the feel and approach of the programme or series is appropriate to the OU.
For more information, please contact:
BBC UK contact: Helene Fox
BBC Worldwide contact: Emma Finlay
Search the site
Can't find what you need? Search here
Related Downloads
An Arctic Fox scours a frozen coast in search of anything edible

Pack hunters, African wild dogs

The lion fish uses its flamboyant patterns and fins to disguise fine movements from its prey

A fledgling sparrowhawk chases a jay in a woodland clearing in Autumn

The Darwin's bark spider can spray silk in one, long continuous line

Two male humpback whales escort a mother and her calf up the coast of Western Australia

The Abdopus octopus was only recently discovered by scientists in northern Australia

A pack of African wild dogs surround two adult wildebeest, Liuwa Plain, Zambia

An army ant raid discovers a katydid hiding in the leaf litter

Male Parson's chameleon with insect prey - tropical forest, Andasibe, Madagascar

The harpy eagle is a monkey-eating eagle, with talons as long as a grizzly bear's claws

A cheetah must stalk within just 30 meters of its prey undetected before it starts its sprint

Brown Bear hunting for salmon in Alaska's Katmai National Park