The Mallorca Files
Set amongst the vibrant international community of the eponymous Spanish island, The Mallorca Files centres around Detective Miranda Blake (Elen Rhys) - an introvert who is used to living by the rules - and her German counterpart Max Winter (Julian Looman), whose approach to policing is based on gut-instinct, with little interest in process.
Published: 19 November 2019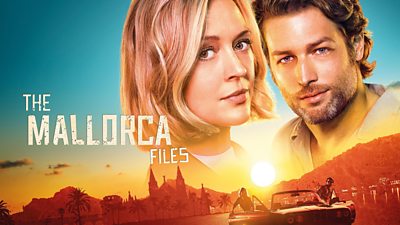 Their dynamic - sometimes in sync, but mostly not - sets the rich humour and playful tone of the series, which marks a welcome return to the police caper. The Mallorca Files plays out against the backdrop of sun-drenched locations and glamourous lifestyle of the Balearic island few Brits get to see.
In the line up to bring The Mallorca Files to life are a high-calibre production crew of exceptional pedigree. They include Bryn Higgins (Endeavour, Black Mirror, Electricity) who leads a slate of directors including Charlie Palmer (Poldark, Doctor Who, Silent Witness) Rob Evans (Mr Selfridge, Granchester, Our Girl,) and Gordon Anderson (Shetland, Lovesick, Shameless).
Dominic Barlow (A Discovery Of Witches, Mr Selfridge, George Gently, The Mill, Garrow's Law) is series producer and Vicki Thomson (Deutschland 86, Granchester, Brief Encounters) is the show's casting director.
Other key crew include production designer, Michael Fleischer (The Borgias, Hotel Babylon, Fleming); make-up designer Maggi Vaughan (Riviera, Black Mirror, Downton Abbey) and Jan Jonaeus, director of photography (Hooten And The Lady, Safe House, Complicit).
The Mallorca Files is a Cosmopolitan Pictures/Clerkenwell Films co-production for the BBC. Ben Donald and Murray Ferguson are executive producers, together with Dan Sefton who leads a team of writers, which included Rachael New, Sarah-Lou Hawkins, Dan Muirden and Alex McBride.
The show will play out across the week Monday to Friday for two weeks, beginning Monday 25 November on BBC One daytime.
All 10x45' episodes will drop on BBC iPlayer after the first episode airs.
RM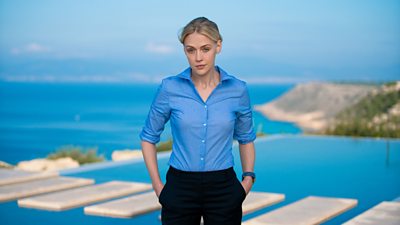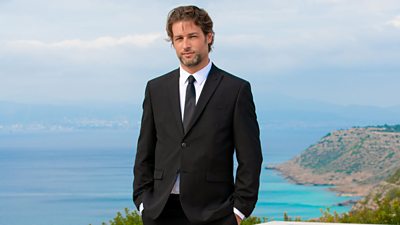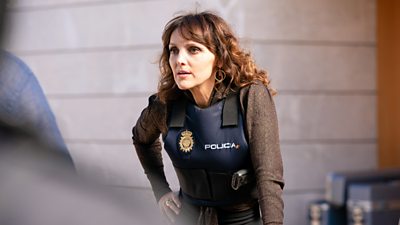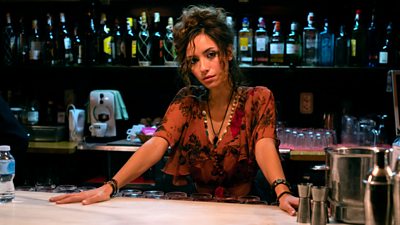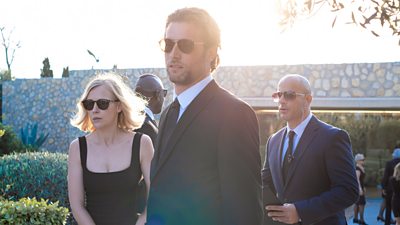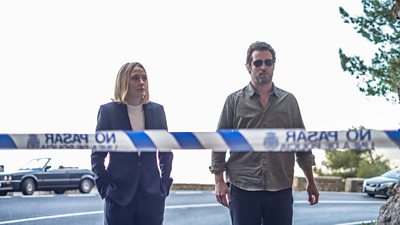 The Mallorca Files phrasebook
No self-respecting cop would visit Mallorca without having a few handy turns of phrase to help them catch a criminal or two. Here is a list of Top Ten handy phrases that might come in useful if, like DC Miranda Blake, you find yourself on the island...
What's going on here, then...?     ¿Qué está pasando aquí entonces?
Stick the cuffs on him/her     Pegarle/Pergarla las esposas
You're nicked, mate!     Estás mellado, amigo
We've got him bang to rights     Lo tenemos a la derecha
Where were you on the night of…?     ¿Dónde estabas la noche de...?
Just answer the question     Solo responde la pregunta
You do not have to say anything…     No tienes que decir nada...
Shuuuut it!     ¡Callate la boca!
Book 'em     Arrestarlos!
Don't do the crime...     No cometas el crimen si no puedes...
...if you can't take the time     ...tomarte el tiempo
And, of course, the essential phrase for any cop worth their salt:
Who loves ya, baby?     ¿Quién te ama, bebé?
Who's who
DC Miranda Blake... Elen Rhys
DC Max Winter... Julian Looman
Palma Police Chief, Ines Villegas... Maria Fernadez-Ache
Carmen Lorenzo... Tábata Cerezo
Federico Ramis... Nacho Aldeguer
Christian... Denis Schmidt
Joan Lorenzo... Carlos Olalla
Key crew
Showrunner and lead writer... Dan Sefton
Writers... Rachael New, Sarah-Lou Hawkins, Dan Muirden and Alex McBride
Series producer... Dominic Barlow
Directors... Bryn Higgins, Charlie Palmer, Rob Evans and Gordon Anderson
Hair and makeup... Magi Vaughn
Costume... Barbara Elum
Production design... Michael Fleischer
Exec producers... Ben Donald and Murray Ferguson
Related Media Centre Links
Related Programme Information
Related Web Links