Interview with Callum Turner
Callum Turner plays Shaun Emery in The Capture.
Published: 28 August 2019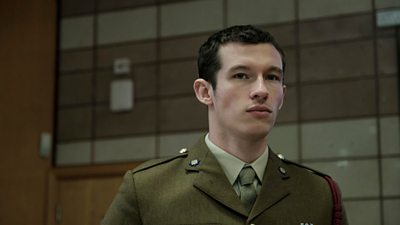 I'm a slow reader, but I read the scripts really fast. I think that's the greatest testament to how good the series is! It's a real gung-ho, action-packed adventure conspiracy thriller with heart.
Please complete the sentence: "Shaun Emery is…"
…a man on a mission to change the perception of him: how the world views him, how his family views him, how his friends view him. The series begins with Shaun in prison for killing someone unlawfully while on duty as a soldier - and he wants to get out of there and be the best version of himself that he can be. The best dad that he can be. And live a life that's more fulfilling than the life that he's been leading. Up until the point where we first meet him, Shaun's behaved in ways that are self-destructive and have pushed people away, and he wants to change.
Can you tell us about Shaun's background?
Shaun's from Sutton in South West London. He grew up working class. He suffered a lot of trauma and a feeling of abandonment at an early age because his mum died when he was young and his dad died a few years later, so he was raised by his grandad. As a younger man he's fallen in with a crowd and environment where there was a constant low-level hum of violence. I think it was a bit of a nothingy existence, and he felt very frustrated, very alone, with no sense of responsibility.
When Shaun joined the army he found all of those things. He found a family, he found a brotherhood, he found responsibility, he found a career. He found adventure and purpose. Shaun was doing his job as he thought correctly in an active war zone, when he was caught on camera killing someone in a way that appears unlawful in the video evidence, and for this he's been reprimanded on a global scale amid a media storm.
Shaun feels abandoned by the army, and that they've left him to fight the battle on his own, at which point he is drawn to human rights lawyers who decide that he hasn't done anything wrong and want to get him out of prison. It's not a spoiler to say they achieve this quite early on in episode one, and that's the moment where Shaun really feels he's been given a gift from God and that he can now start to be the Shaun who he's always wanted to be. But, sadly for Shaun, straight away he's drawn into a whole other chain of events. And he needs to fight even harder to get his life back on track.
Shaun's a family man too…
He has a young daughter with Karen (Sophia Brown) who he grew up with and loves very much, but has pushed away through being super self-destructive. He's got a low sense of self-worth. I'm not making excuses for him, but he didn't behave or pull his weight. He was never violent towards her or his daughter, but he was aggressive, drunk, mad and an angry person. I don't think he's ever properly dealt with the trauma that he's experienced over the years - first from losing his parents, and then from losing brothers in the army. So Karen's had enough of him. But he's a good enough dad. He's there. He loves his daughter. She's the one shining light in his life and the thing that he's proudest of. He wants to be there for her.
Can you describe Shaun's relationship with Rachel Carey (Holliday Grainger)?
It doesn't get off to the best start, Carey arrests Shaun in the first episode! This means that at first there's not much of a relationship, but things develop in a really interesting way where they have to work together in a way that doesn't quite sit well with either of them, because at the same time they can't quite trust each other.
What did you think of Ben Chanan's scripts when you first read them?
I'm a slow reader, but I read these really fast. I think that's the greatest testament to how good the series is! It's a real gung-ho, action-packed adventure conspiracy thriller with heart. What kept me reading was how invested I became in the characters - who I jumped onside with, before finding myself turning against them to go onside with other characters.
And I just loved Shaun. There were things in the script that really made me want to play him. For example when he's being chased and he gets tasered, and the stage direction is that he "jumps the f*** back up again". I just thought, I want to play somebody who can jump the f*** back up again after being tasered!
The chance to play a soldier also made me want to do this, as I got to do so much research. I spent a lot of time with someone who'd just left the paratroopers after 24 years, and the stories that he told me, plus learning about the whole mindset and training that goes into being able to do what they do, was fascinating. We did surveillance training where the team tracked me for a day and I had to try and escape from their sights as quickly as possible. That was insane.
Key credits
Series creator, writer and director - Ben Chanan
DI Rachel Carey - Holliday Grainger
Shaun Emery - Callum Turner
Commander Danny Hart - Ben Miles
Frank Napier - Ron Perlman
Jessica Mallory - Famke Janssen
Hannah Roberts - Laura Haddock
DSU Gemma Garland - Lia Williams
DS Patrick Flynn - Cavan Clerkin
DS Nadia Latif - Ginny Holder
Charlie Hall - Barry Ward
DSI Tom Kendricks - Nigel Lindsay
DCI Alec Boyd - Ralph Ineson
Karen - Sophia Brown
Marcus Levy - Paul Ritter
Series Producer - Derek Ritchie
Executive Producers - David Heyman, Rosie Alison and Tom Winchester for Heyday Television, Tom Coan for NBCUniversal International Studios, Ben Irving for BBC One and Ben Chanan.
A Heyday Television and NBCUniversal International Studios production for BBC One.
GK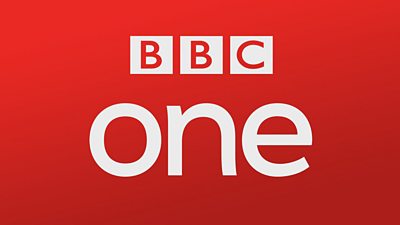 Related Programme Information
Related Media Centre Links