BBC Shakespeare Festival
A month-long celebration of our greatest writer across the BBC's local, national and global services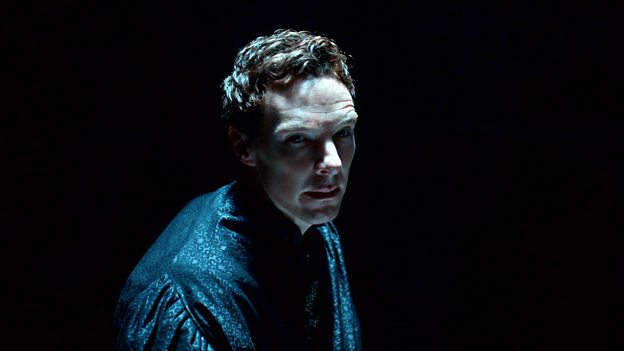 BBC Shakespeare Festival
Using the full range of our services - local, national and global - we want to make Shakespeare irresistible to everyone.

Helen Boaden, Director, BBC Radio and BBC England
Date: 21.01.2016
Last updated: 24.02.2016 at 11.28
Helen Boaden's introduction to the BBC Shakespeare Festival - a month-long celebration of our greatest writer across the BBC's services.
April 2016 will mark 400 years since William Shakespeare's death. It's a unique opportunity to celebrate our greatest writer and bring his work to new generations. Our ambition at the BBC is to get more people enjoying Shakespeare than ever before, by interpreting his work in bold, new ways and placing it at the heart of the schedules. And we'll be doing this in close partnership with many arts organisations across the country.
The BBC Shakespeare Festival will launch on 23 April – to celebrate Shakespeare's birthday - and continue for a month across our services. Russell T Davies, one of our greatest storytellers, has adapted the original verse of A Midsummer Night's Dream for primetime BBC One with a stellar cast, including Maxine Peake, Matt Lucas, Bernard Cribbins, Elaine Paige, Nonso Anozie, Javone Prince, Richard Wilson and Hiran Abeysekera. BBC Two is reviving one of the highlights of 2012 with three more episodes of The Hollow Crown, starring Benedict Cumberbatch, Judi Dench and many others and executive produced by Sam Mendes, Pippa Harris, Nicolas Brown for Neal Street Productions, and Gareth Neame for Carnival Films. And we are working in partnership with the Royal Shakespeare Company (RSC) to present a birthday celebration with some of the biggest names of stage, screen and song.
And there's so much more. This pack is just a guide to some of the highlights. There are new productions across Television and Radio, BBC Children's and Learning. We're partnering with the British Council and many others to create 'Shakespeare Lives', a global Shakespeare Festival online. And we're launching a brilliant digital campaign to get everyone learning a line of Shakespeare unique to them - and to share it with their friends.
Using the full range of our services - local, national and global - we want to make Shakespeare irresistible to everyone.
- Helen Boaden, BBC Shakespeare Festival 2016
For more information, please contact:
SH8/LG/EF
Search the site
Can't find what you need? Search here