Team biographies
Millions of years ago incredible forces ripped apart the Earth's crust creating seven extraordinary continents.
Published: 22 October 2019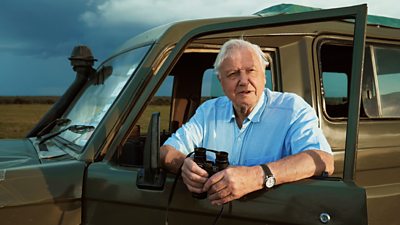 For the last 60 years, David Attenborough has been one of
 the world's leading natural history filmmakers, making landmark series including Life On Earth, The Blue Planet and Planet Earth, seen by billions
 of people across the world. His extraordinary career has spanned black and white, colour, HD and
3D formats and his films have 
won multiple Emmys and British academy (Bafta) awards.
David was knighted by the Queen in 1985 and was given Britain's highest honour, the Order of Merit. He has also received numerous other awards and is a fellow of the Royal Society.
In Britain, David Attenborough is considered a national treasure and has recently been voted Britain's most popular trusted person.

David's films continue to push the boundaries of camera technology and CGI in factual storytelling. His latest ambitious multimedia projects include both apps and virtual reality (VR) which both entertain and educate global audiences of all
 ages.
David joined the BBC in 1952 and within several years created his acclaimed Zoo Quest series - filming wild animals in their natural habitat for the very first time. By 1965, he was Controller of BBC Two and responsible for the introduction of colour television into Britain.
In 1973, he left BBC senior management to return to his passion of programme-making. The internationally acclaimed, thirteen-part series Life On Earth was the most ambitious series that had ever been produced by the BBC's Natural History Unit, and created the famous 'landmark' format that continues to make the Natural History Unit world renowned to this day.
Throughout the 1990s, David presented natural history series to huge global audiences, including The Trials Of Life (1990), The Private Life Of Plants (1995), and The Life Of Birds (1998).
In autumn 2000, David presented State Of The Planet and a year later The Blue Planet. In 2002, he presented the immensely popular Life Of Mammals, followed by Life In The Undergrowth and Life In Cold Blood. In 2006, he narrated the much-celebrated blue-chip series, Planet Earth, followed by Life (2009) Frozen Planet (2011), Africa (2013) and Life Story (2014).
In 2016, he made two award-winning specials: Light On Earth and Attenborough's Giant Dinosaur. Sir David has presented the four time Bafta and two time Emmy award-winning series Planet Earth II (2016) along with Emmy award-winning series Blue Planet II, (2017) for which he won the award for Outstanding Narrator and most recently Dynasties, (2018).
Jonny Keeling, executive producer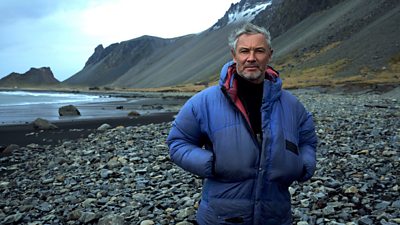 Filming firsts
North America
Lynx hunting snowshoe hare from drone
Polar bears jumping from rocks to catch adult beluga whales
Firefly spectacle shot using motion control tracking time-lapse camera
South America
Puma successfully hunting adult guanaco
Multiple Andean bears feeding in a single tree at 30 metres up in the cloud forest
Mimic poison dart frog parents piggybacking their tadpoles to secret hiding spots in the Amazon forest
Antarctica
The largest aggregation of great whales ever filmed
Jellyfish being caught and eaten by sea anemones in Antarctica
Leopard seal hunting gentoo penguins from drone
Orca hunting gentoo penguins from drone
Europe
European wolves hunting at night in the mountains of Italy
Pelicans flocks mugging cormorants in the vast expanse of the Danube delta
The antics of thieving hamsters in Vienna's cemeteries
Asia
Sarada lizards (look like colourful miniature dinosaurs) battling
A newly-discovered species of viper hunting - first broadcast 4K quality footage (not the very first footage but the snake is a newly discovered species)
Sumatran rhino singing
Australia
Dingo hunting kangaroos in the wild
Mass shark aggregation from drone
Wild Tasmanian devil den
Spid-a-boo mating dance first 4K broadcast quality footage (the jottus jumping spider is a newly discovered species)
Africa
Brown hyena in the Namib desert filmed using drone
Sir David Attenborough with last two northern white rhinos on Earth
Dr Jonny Keeling is the executive producer of Seven Worlds, One Planet. He's worked at BBC Studios Natural History Unit for 23 years, where he has produced, directed, series produced and exec produced across various wildlife series and documentaries including Planet Earth, Planet Earth II, The Life Of Mammals, Mountain Gorilla, The Natural World, Wildlife On One, Lost Land Of The Volcano and Lost Land Of The Tiger.
Scott Alexander, series producer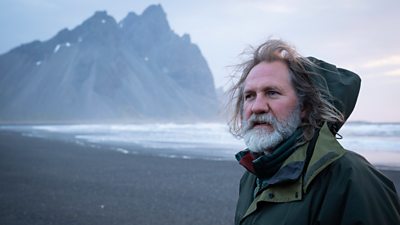 Scott Alexander is the series producer of Seven Worlds, One Planet. He has spent over 20 years with BBC Studios Natural History Unit, filming on all seven continents. He has produced live TV from the middle of the Masai Mara for Big Cat Live, series produced the award-winning children's wildlife series Deadly60 and directed Sir David Attenborough on the Bafta-winning landmark series, Life In Cold Blood.
Chadden Hunter, producer of North America and South America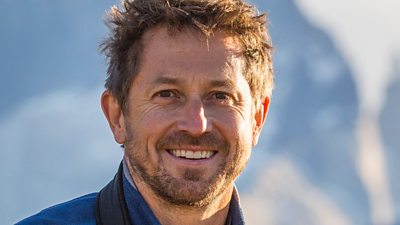 Dr Chadden Hunter is an Australian wildlife biologist and filmmaker. After completing a PhD on gelada baboons in Ethiopia, Chadden worked with National Geographic and Discovery Channel, filming everything from tribal ceremonies in Africa to snow leopards in Pakistan.
On the BBC series Planet Earth he became known as 'the guy covered in bat poop', and whilst filming arctic wolves for Frozen Planet learnt that minus 40C was cold enough to freeze his eyes shut. His credits include Series Producer on Wild Arabia which was nominated for two Emmy awards. While producing the Grasslands programme for Planet Earth II Chadden discovered a new-found respect for any rhinoceros he meets on foot in long grass. On Seven Worlds, One Planet Chadden produced and directed the North America and South America episodes filming everything from lynx in the Yukon to puma in Patagonia.
Emma Napper, producer of Asia and Australia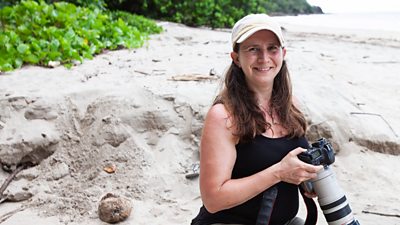 Dr Emma Napper is the producer of the Asia and Australia episodes of Seven Worlds, One Planet. Originally from Manchester, she grew up escaping into wildlife programmes, then studied as a zoologist, before starting to work at the BBC in 2004. Since then, Emma has worked on a number of David Attenborough series showcasing animal behaviour, including Life In The Undergrowth, Madagascar, Life, Life Story and Planet Earth II. She has been lucky enough to film an amazing variety of animals from tiny bugs to chimps and caiman-hunting, Jaguars!
For Seven Worlds, One Planet she travelled to the deserts and jungles of Australia and secret spots in South East Asia to capture new stories of animal characters, and worked with her team to filmed stories from all corners of these continents.
Fredi Devas, producer of Antarctica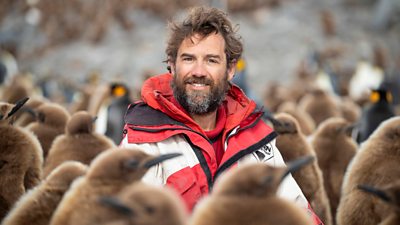 Dr Fredi Devas is an award winning wildlife filmmaker who cares deeply about the natural world and the challenges it faces. After completing a PhD on chacma baboons in Namibia, Fredi did research on the bushmeat trade in Equatorial Guinea, and then spent time living with the San bushmen in Southern Africa.
Having worked on Planet Earth II, Frozen Planet and Wild Arabia, he's been lucky enough to film hyenas roaming the streets in Ethiopia, polar bears feasting on a whale carcass, and camel racing with robotic jockeys.
On Seven Worlds, One Planet he returned to his love of the Antarctic wilderness. Highlights involved being surround by half a million king penguins, but he was also struck by the impact human activity is having on wildlife in such remote locations.
Giles Badger, producer of Europe and Africa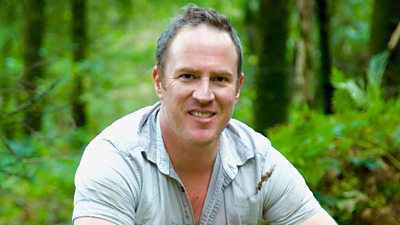 Giles Badger is the producer/director of Seven Worlds, One Planet Europe and Africa episodes. He's worked at the BBC Natural History Unit for 17 years where he has produced and directed across titles including Life In The Air, Monkey Planet, Super-Smart Animals and Wild China.
After completing a Zoology degree at Bristol University, Giles worked as a safari guide in Botswana. Here his passion for the wildlife of the Africa continent grew.
In his career, Giles has followed geese over the Himalayas, trekked with polar bears in the arctic, shared caves with 10 million bats and families of baboons, and most recently gained a new found love of wildlife closer to home - in Europe.
Series credits
BBC commissioning editor - Tom McDonald
Executive producer - Jonny Keeling
Series producer - Scott Alexander
Producers
Giles Badger
Fredi Devas
Chadden Hunter
Emma Napper
Assistant producers
Charlotte Bostock
Kiri Cashell
Maddie Close
Nick Green
Jo Haley
Abi Lees
Lucy Wells
Sarah Whalley
Researchers
Michael Becker
Jo Stead
Junior researcher - Tom Parry
Head of production - Maria Norman
Production manager - Caroline Cox
Production executives
Katie Hall
Kate Gorst
Junior production managers
Nicola Kowalski
Natasha Prymak
Production coordinators
Zoë Beresford
Cleone Fox
Gemma Templar
Camera and sound
John Aitchison
Neil Anderson
Grant Baldwin
Dan Beecham
Howard Bourne
Barrie Britton
John Brown
Santiago Cabral
Rod Clarke
Martyn Colbeck
Tom Crowley
Sophie Darlington
Cristian Dimitrius
Tony Driver
Justine Evans
James Ewen
Bertie Gregory
Ted Giffords
Robert Hawthorne
Justin Hofman
Daniel Hunter
Jonathan Jones
Sandesh Kadur
Paul Klaver
João Paulo Krajewski
Louis Labrom
Tim Laman
Alastair MacEwen
Mark MacEwen
Justin Maguire
Pete McCowen
Jamie McPherson
Hugh Miller
Henry Mix
Roger Munns
Mark Payne-Gill
David Parer
Jacky Poon
Espen Rekdal
Andre Rerekura
Edward Saltau
John Shier
Hector Skevington-Postles
Rolf Steinmann
Toby Strong
Nick Turner
Alex Vail
Tom Walker
Chris Watson
Max Hug Williams
Film editors
Nigel Buck
Robbie Garbutt
Angela Maddick
Matt Meech
Andy Netley
Dave Pearce
Jack Roberts
Additional editors
Nick Carline
Chrissa Geering
Emma Jones
Doug Main
Owen Porter
Online editors
Simon Bland
Franz Ketterer
Edit assistants
Aleks Grant
Greg Slater
Post production supervisor - Miles Hall
Series development
Nick Easton
Reneé Godfrey
Doug Hope
Dan Huertas
Emily Miller
Luke Ward
Development producers
Jane Atkins
Rosie Gloyns
Development assistant producer - Jo Avery
Production team
Edward Anderson
Claire Arthur
Dan Butt
Jack Delf
Patrick Evans
Angel Garcia-Rojo
Craig Haywood
Lauren Jackson
Olly Jelley
Vicky Knight
Sophie Lanfear
Felicity Lanchester
Mary Melville
Adam Oldroyd
Olly Scholey
Jackie Stearns
Deya Ward
Theo Webb
Jess Webster
Scientific consultants
Professor Iain Stewart
Professor Christopher Scotese
Production management assistant - Sadie Coles
Assistant production accountant - Kelsie Chappell
Production accountant - Sue Luton
Dubbing mixers
Graham Wild
Chris Domaille
Sound editors
Kate Hopkins
Tim Owens
Colourist - Adam Inglis
Graphics - Hello Charlie
Theme music - Hans Zimmer and Jacob Shea for Bleeding Fingers Music
Original music - Jacob Shea for Bleeding Fingers Music
Score producers - Hans Zimmer and Russell Emanuel
Score supervisor - Christopher J. King
Music production services - Steve Kofsky
Out There performed by Sia and Hans Zimmer
Out There composed by Sia, Christopher Braide and Hans Zimmer
Out There produced by Russell Emanuel for Bleeding Fingers Music
Out There original production by Christopher Braide
Out There arranged by Andrew Christie for Bleeding Fingers Music
Related Media Centre Links
Related Programme Information
Related Web Links