Seven Worlds, One Planet
Millions of years ago incredible forces ripped apart the Earth's crust creating seven extraordinary continents.
Published: 22 October 2019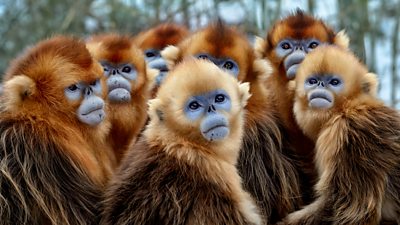 We've never broken the planet down by continents before and what's nice about that is we all belong to a continent. We don't all come from a mountain or a jungle or a desert, which is the previous way we've broken down the planet.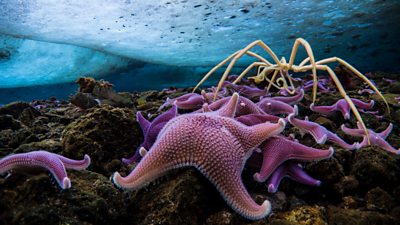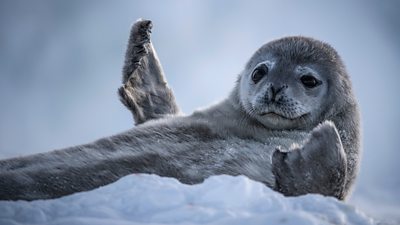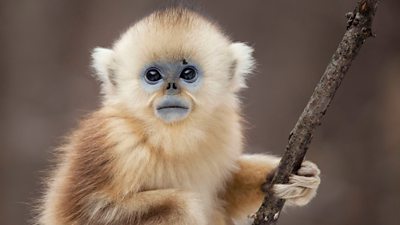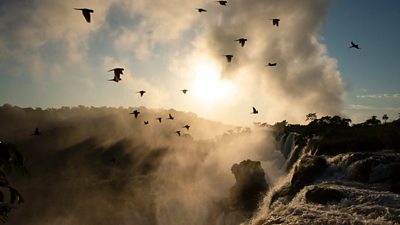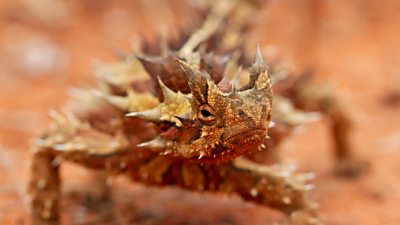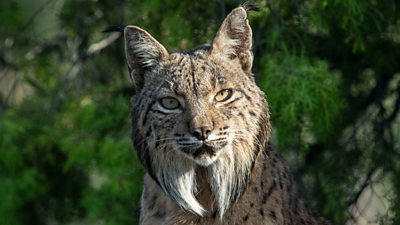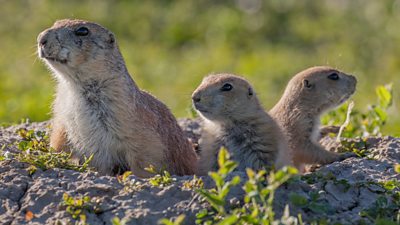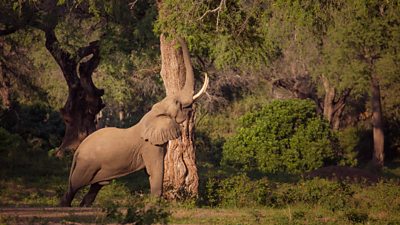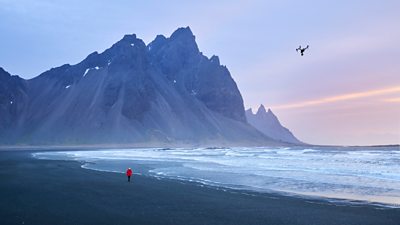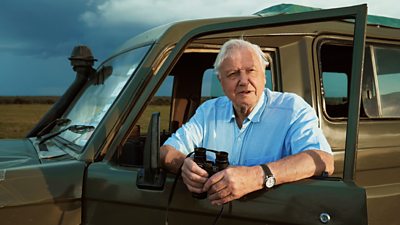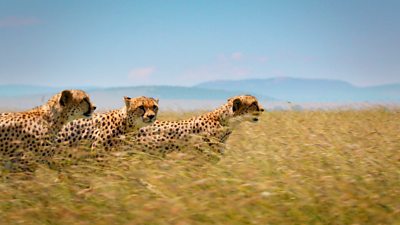 Seven Worlds, One Planet presented by Sir David Attenborough, will reveal how each distinct continent has shaped the unique animal life found there. This series will feature remarkable, new animal behaviour from all the continents including the baking plains of Africa and the frozen waters off Antarctica. In Asia, the biggest of all continents, we will showcase life at the extremes, whilst in Europe we will reveal surprising wildlife dramas hidden right alongside us.
The series will celebrate the diversity of life on each of these continents, but also feature the many challenges faced by animals in a modern world dominated by humanity. By telling unknown, unseen and unexpected wildlife stories, we will uncover the fundamental truth about what makes each one of our seven worlds unique…
MF2/LP2
A BBC Studios' Natural History Unit production, co-produced with BBC America, Tencent Penguin Pictures, ZDF, France Télévisions and China Media Group CCTV9.
An interview with Jonny Keeling, Executive Producer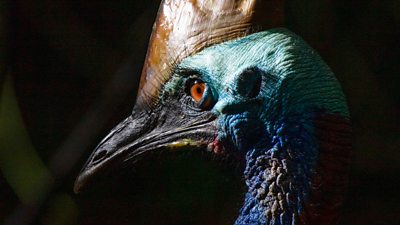 How does Seven Worlds, One Planet move forward from previous BBC natural history unit series?
There are of course echoes of series like Planet Earth II and Blue Planet II because they were great successes but Seven Worlds, One Planet is very different in several ways. First of all, this is the biggest series on biodiversity ever produced. The variety of life on earth is at risk so we've taken a big step forward in featuring these threats to our planet. So in the Antarctic episode, we have a story about climate change but you will see it, it's not just mentioned. You will see how climate change is impacting animals and it is intended to be visual and emotional. Then we have a story about the historic damage done by whaling which you would expect to be distressing but which actually tells a story of a positive reversal in recent years. Either way I would say at least one, often two sequences within each episode has a focus on biodiversity and the loss of biodiversity.
We also frame everything in terms of geology. We start off by saying 200 million years ago there was one supercontinent called Pangea and that broke apart. That had a significant impact on the diversity of life on Earth because if there was one great big, homogenous continent, you wouldn't have the incredible diversity that we do. That geology is in every episode: We will learn about mountain formations, about continents that crashed together and how that impacted the animals that live there. We've never featured this kind of geology before and it helps to give - almost literally - a backbone and a framework to those stories.
We've never broken the planet down by continents before and what's nice about that is we all belong to a continent. We don't all come from a mountain or a jungle or a desert, which is the previous way we've broken down the planet. This gives us a sense of belonging and the sense of a tangible place. It will make viewers feel closer to the stories they are watching.
This series has got new species, new behaviours, new animals that people won't have seen and places and locations that we've never been to before. We've filmed them in new ways as well. We've been using a lot of drones and though drones aren't brand new, in the last couple of years, during the lifetime of this project, they've come on massively in terms of the quality of image that you can get, the time that they can fly, how quiet they are and how much animals are able to ignore their presence. It has given us unusual, interesting angles and behaviours that couldn't be captured any other way.
It means that we have animals that you might have seen before, like a polar bear, but they're doing things you've never seen them do or they are in places that they've never been seen before. I'm a biologist by training and I have worked making TV shows for 25 years - my team have come to me with animals in this series that I've never even heard of, let alone, seen or known what they do.
What challenges did approaching the planet as seven continents present?
One of the hardest things was that with somewhere like Asia, it's the biggest continent on Earth. Yet you've got just one hour to tell the story of Asia and show some amazing animals from that continent. That's been a challenge. On the other hand there are other continents where viewers might think they know what to expect already. Again, our response was to try and surprise them, show them things in a different way. I think people will be curious about Europe, for example. They may feel they know it but when I showed some people footage from our Europe film they said: "What is that animal? I never even knew that it was in Europe." I told them that it lives in the Arctic and they said: "We didn't know we had an Arctic coastline." There's a massive Arctic coastline across the top of Europe. It's fascinating to show people a desert in South America… where penguins are living. It's about trying to surprise people all the time, both visually and emotionally.
What sort of undertaking has it been making Seven Worlds, One Planet?
Four years ago, almost to the day, I set off to London to see the commissioner, Tom McDonald, at the BBC with a couple of words which were "seven worlds" and an idea. We were encouraged to develop that further, which involved pulling a team together - months of work. We've been in literally every corner of the planet with a core team of around 30 people and a wider team of more than 1,500 people, many of whom have devoted the last three years of their lives to this series. One of the producers had a baby in the middle of the process and now her baby is walking and talking. We all love it, we all really, really enjoy it, but it does take up huge chunks of your life. What still excites us all is finding new and interesting stories and then working out how to tell those stories in an engaging way. Fundamentally for me, I really enjoy making people happy: if you can do that with a billion people who watch the programme, that's about as good as it gets.
How has the way you tell your stories changed?
Technology is of course important. Our equipment is now smaller and lighter, which means we can do things in the field that we couldn't when we were shooting on film. But I also think our storytelling has really improved. There is a strong narrative to every sequence - it's much more emotionally driven and has much more of a dramatic rhythm than ten or 15 years ago. That also links back to the technology - the sequences are longer, we can follow good 'characters' and that's down to better batteries, lighter cameras, stabilised cameras and improved low light performance. But the upshot is we can tell stories as one would with a scripted drama. You look for a great character that you present to the audience and it will go through some transformation or face some challenge. We have become much more refined in the way that we do that, even down to the way in which we select the animal to follow. Lots of thought goes into all the sequences but the idea is to make it look effortless - people shouldn't see the hand of the storyteller.
What does it mean to have Sir David Attenborough present a series like Seven Worlds, One Planet?
Firstly, it makes our team hugely proud to be working on a series with Sir David. He is involved in the scripting and he brings immense knowledge and expertise, as well as his ability to voice something with profundity and emotion. In addition, he's an absolute pleasure to work with. He's an incredible human being really. I've been extremely fortunate: I worked with him on Life Of Mammals 20 years ago as well as periodically since then. On every occasion he has been amazing.
An interview with Scott Alexander, Series Producer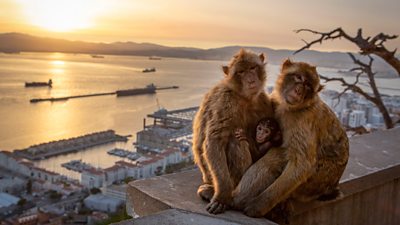 What's the idea behind Seven Worlds, One Planet?
This is the first time we've done a series based on the seven continents at a time when the biodiversity of each of the continents is at its greatest. It comes at a pivotal moment because we could be entering biodiversity's fastest decline - the sixth extinction.
Normally we've broken up the natural world by habitat: this is an entirely new way to look at the planet.
What is the format of the series?
It consists of seven standalone films because each continent has its own identity, its own characteristics and its own unique wildlife. Part of our aim is to explain why they are as they are. Take Antarctica, which has ended up sitting at the bottom of the planet. It's the coldest, most hostile continent on Earth. Yet surprisingly, despite being so hostile it has got this incredible, rich wildlife. That's the kind of paradox we will look to explain, continent by continent. This is, however, first and foremost a wildlife behavioural show. We went out looking for the newest and latest stories, new species, new behaviours. Even where we show animals that you've seen before hopefully they will be doing things you haven't seen them doing before.
Would you give us an example?
A classic example comes in the Africa episode. Everyone knows Africa, right? Africa has been covered previously in blue chip natural history programming, so our challenge was to find those stories that people hadn't seen before. The one I really like is the elephant story. Everyone's seen elephants but we've shown two particular elephants that have learnt to stand up on their back feet and balance so they can reach higher up into the trees and get those last bits of fruit that no other elephants can reach. That's very helpful in times of drought and it's astonishing to see. Or there are the cheetahs. We've got a cheetah coalition of five cheetahs that have come together and they work as a team. It's the biggest and longest-lived coalition of cheetahs ever recorded and it proves that even the continents that we've been to before can still surprise.
How important is geology to your story?
It's incredibly relevant throughout. The best example is Asia. India used to be its own separate continent, but it drifted along and crashed into Asia millions of years ago. Where those two met, that created the Himalayas and the Himalayas now defines that continent to a great degree. To the north, it's barren, dry, and cold yet to the south of the Himalayas it's warm, wet and humid - these mountains have created a continent of two halves.
As that shows, you have to understand a little bit of the geology to understand why the continents are as they are and what gives them their unique characteristics. We go back to Pangea and explain how there was an original single supercontinent that began to split up just under 200 million years ago. You don't need to know that all continents were once joined up to enjoy Seven Worlds, One Planet. It's just that once it's explained to you it helps to appreciate why each continent is different.
You've worked on many classic natural history series. What still excites or surprises you?
I still get really excited by finding new stories but even the smaller stories and the stuff that's close to the home I find thrilling. I've got a real soft spot for the Europe show. We assume that because it's close to home it will be predictable, but that show delivers on behaviour, spectacle and it delivers on surprising wildlife. We've got a lovely story about wild European hamsters living in a graveyard in Vienna. We've got bears in Finland. We've even got the legend of the baby dragon living in a cave underwater in Slovenia. I still get incredibly excited about trying to find those stories and bringing them to people.
How has wildlife filmmaking changed in the last decade?
All the big talk is about the technological advances. You go from film to Beta, you go to HD then you go to 4K and on this series we've been shooting in 8K. But actually I think that where we've really evolved is in our storytelling and how we characterize our stories. In the past, it was all about behaviour. Here's the behaviour, look at that, isn't that behaviour amazing? Now it's look at this animal, look at the challenges it faces and look at the things it does to meet these challenges. I think we're making the big advances by improving on our storytelling.
What technological advances have you utilised in Seven Worlds, One Planet?
One thing that I was really keen on for this series was to make sure we used drones as much as we could. I made sure that when we first started every team had a member who was trained to be a drone pilot and we've taken drones out on every shoot we can. It wasn't just about showing amazing landscapes, it was about getting behaviour that we hadn't seen because the drones are quieter now, they fly for longer, the quality of the cameras on them is 4K. That's given us a new perspective. It's given us a top-down view, enabling us to watch wildlife, not disturbing it but holding the shot. That in turn has shown us new behaviours that you don't really understand until you get to see them from the air, like polar bears hunting beluga. Combine that with stabilized shots from, say, a boat with a Cineflex and you get a very rounded sequence where you understand exactly what's happening.
What has been the impact of the 'Blue Planet effect' on this series?
I feel it was long overdue. On this series, fully supported by our commissioner, we've taken that even further, looking for stories that talk about earth's rich biodiversity and the threats it currently faces. The audience expect it now; it can't be ignored. We do deal with some pretty harrowing facts and figures, but there is also some good news out there. We are sure that people can make a positive difference to life on earth.
Series synopsis
Seven Worlds, One Planet tells the story of our seven spectacular continents and how they shape the extraordinary animal behaviour and biodiversity we see today.
The series reveals how these unique worlds gave rise to the extraordinary diversity of life on earth and why that precious diversity is being lost.
North America
A continent of change. In winter, lynx prowl the Yukon for snowshoe hares and manatees seek hot springs to escape the freeze. In summer, Tennessee fish build spectacular underwater pyramids, fireflies light up the forests nights, and polar bears leap from rocks as they hunt beluga whales.
South America
The most species rich continent on Earth. In the Andes, pumas hunt guanaco whilst rarely seen bears search for mini avocados. In the Amazon, poison dart frogs care for their babies, colourful macaws eat clay and birds make death-defying flights through a gigantic waterfall.
Europe
Where wildlife survives alongside people. In Gibraltar, a baby monkey is kidnapped, whilst in the cemeteries of Vienna grave-robbing wild hamsters fight. In this fairytale continent wolves roam the forests, dragons lurk in caves and baby bears wander the woods.
Africa
Home to the greatest wildlife show on Earth where chimps make tools, cheetah hunt prey twice their size and, in crystal-clear freshwater lakes, devious imposters trick caring fish mothers.
Antarctica
The coldest, windiest, most hostile continent. Penguin chicks run the gauntlet of orca and leopard seals, colourful starfish and gigantic worms carpet the seabed whilst on the surface - one of the world's greatest feeding spectacles.
Asia
The largest of all continents. In the frozen north, walrus congregate in extraordinary numbers, bears gather inside volcanoes and yeti-like monkeys fight in the remote forests of China. In the tropical south - the last few Sumatran rhino roam and the world's most bizarre predator lurks in Iran.
Australia
A land cast adrift at the time of the dinosaurs. Here, kangaroos and wombats brave snowstorms and gum tree forests are filled with never-before-seen predators.
Series fun facts
41 countries visited
92 shoots
1,794 filming days
499 days spent traveling by crew
2,260.5 hours of footage shot
1 baboon intrusion whereby rooms were trashed and food was taken
1,500+ people worked on the project worldwide
Related Media Centre Links
Related Programme Information
Related Web Links