BBC Proms 2013
From Wagner's Ring cycle to Doctor Who, the BBC Proms 2013 launches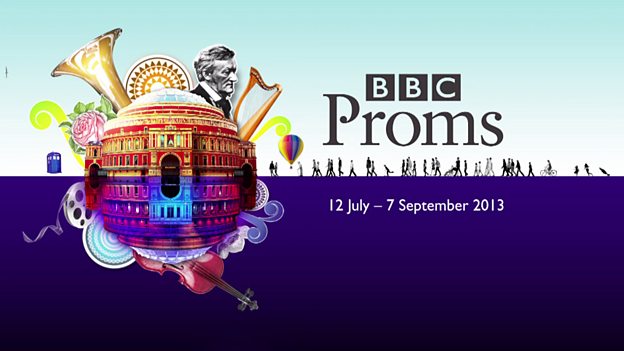 BBC Proms 2013
With broadcasts on more BBC Radio and TV platforms than ever, the range and quality of the world's largest classical music festival remains as strong as ever."

Roger Wright, Director, BBC Proms
Date: 18.04.2013
Last updated: 25.03.2014 at 13.21
Welcome to the 2013 BBC Proms. In a year of significant composer anniversaries we are delighted to welcome Daniel Barenboim to lead the first ever complete performance of Richard Wagner's Ring Cycle in a single Proms season.
Wagner's fellow bicentenarian, Giuseppe Verdi, is celebrated with performances by two leading Italian orchestras, and the centenary of one of Britain's most important composers, Benjamin Britten, is marked across 12 Proms concerts.
The BBC's Doctor Who celebrates 50 years on our screens in 2013 and marks the occasion with his third visit to the Proms. There is the first ever Prom devoted to urban music with leading artists from the genre and Marin Alsop makes Proms history by becoming the first woman to conduct the Last Night of the Proms.
With broadcasts on more BBC Radio and TV platforms than ever, the range and quality of the world's largest classical music festival remains as strong as ever.
Roger Wright, Director, BBC Proms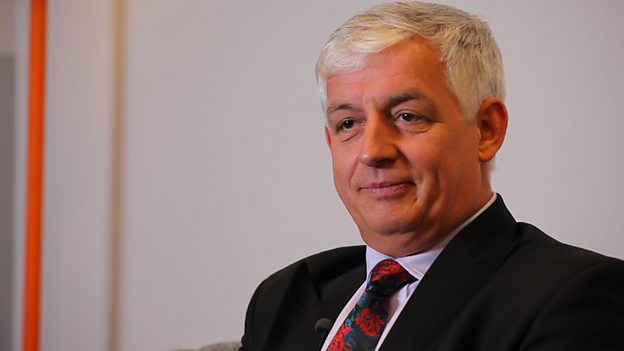 Roger Wright discusses the BBC Proms 2013 season
Season at a glance
Marking the 200th anniversary of Wagner's birth, Daniel Barenboim conducts his first Wagner opera in the UK in the first ever complete performance of the Ring cycle in a single Proms festival.
Nigel Kennedy makes a welcome return to the Proms, appearing for the fi rst time at the Last Night of the Proms, as well as in a Late Night performance of Vivaldi's The Four Seasons.
Marin Alsop makes Proms history as the first woman to conduct the Last Night of the Proms.
Sakari Oramo conducts the First Night of the Proms, in his first performance as Chief Conductor of the BBC Symphony Orchestra.
Verdi's 200th anniversary is celebrated with performances by tenor Joseph Calleja, soprano Kristine Opolais and conductors Sir Antonio Pappano and Xian Zhang.
The season is opened and closed by renowned artists. Soprano Sally Matthews, baritone Roderick Williams, and pianist Stephen Hough on the First Night, and violinist Nigel Kennedy and mezzo-soprano Joyce DiDonato on the Last Night.
All six of Tchaikovsky's numbered symphonies plus Manfred will be performed throughout the Proms festival.
The first ever free main-evening Prom will be the annual performance of Beethoven's Symphony No. 9, commissioned by the Philharmonic Society of London in 1822. Celebrating the RPS's bicentenary the programme also includes the world premiere of Mark-Anthony Turnage's Frieze, co-commissioned by the RPS, New York Philharmonic and the BBC, performed by the National Youth Orchestra of Great Britain under Vasily Petrenko.
In its 50th year Doctor Who makes a welcome return to the Proms, with a host of special guests.
There are nine major opera performances: Tippett's The Midsummer Marriage, Britten's Billy Budd and seven complete Wagner operas.
BBC Radio 6 Music presents its first ever Prom. Tom Service and Steve Lamacq will be joined by a host of artists including Cerys Matthews, Laura Marling, The Stranglers, and the London Sinfonietta.
The first Urban Classic Prom sees artists including Fazer, Laura Mvula and Maverick Sabre joined by the BBC Symphony Orchestra to combine iconic classical with contemporary urban music.
For the fifth consecutive year, John Wilson returns to the Proms with the John Wilson Orchestra to present an evening of glitz and glamour paying tribute to the unsung Hollywood composers from the 1930s onwards.
In its inaugural year the National Youth Orchestra of the United States of America comes to Europe for the first time in a performance led by Valery Gergiev with violinist Joshua Bell.
There are 18 world premieres this season, of which 14 are BBC commissions, with a further 13 European, UK and London premieres, including the world premiere of Britten's Elegy for strings.
Thomas Adès conducts the BBC Symphony Orchestra in the world premiere of his major new work, Totentanz.
Benjamin Britten's enormous contribution to the British musical landscape over the last century is put into focus 100 years after his birth, including a performance of Billy Budd by Glyndebourne Festival Opera.
The music of Michael Tippett is celebrated with six works, notably the fi rst complete Proms performance of his opera The Midsummer Marriage since its Proms premiere in 1977.
We celebrate Witold Lutosławski's centenary, with works by the composer running throughout the season.
The Warsaw Philharmonic Orchestra makes its Proms debut, in a season that heralds some of Poland's greatest composers, including Szymanowski, Panufnik and Penderecki.
Frederic Rzewski makes his Proms performance debut in the premiere of his own BBC-commissioned Piano Concerto with the BBC Scottish Symphony Orchestra, conducted by Ilan Volkov.
Rarely performed piano concertos run throughout the 2013 Proms, with performances of Arnold's Concerto for two pianos, Glazunov's Piano Concerto No. 2, and Stravinsky's Concerto for piano and wind instuments.
2013 sees Joseph Calleja and Nigel Kennedy appearing both at the Royal Albert Hall and at Proms in the Park in Hyde Park.
In 2013 the Proms will be broadcast on more BBC platforms than ever. BBC Radio networks include BBC Radio 1, 1Xtra, Radio 2, Radio 3, 4 Extra, 6 Music and the Asian Network. Television broadcasts include BBC One, BBC Two, BBC Three and BBC Four.
In 2013 there will be more television broadcasts than ever before.
François-Xavier Roth brings Les Siècles to perform Stravinsky's The Rite of Spring on period instruments marking 100 years since its riotous fi rst performance in Paris.
BBC Radio 3 World Routes Academy returns for the fourth consecutive year, featuring the 18-year-old self-taught singer Fidan Hajiyeva, who will be joined by her Azerbaijani mentor Gochaq Askarov.
Composer and multi-instrumentalist Django Bates leads his trio Belovèd and the Swedish Norrbotten Big Band in their Proms debut inspired by the legendary Charlie Parker.
The annual Family Prom is a new musical version of Michael Rosen's We're Going on a Bear Hunt presented by the author himself and with live illustrations by Tony Ross.
Conductors appearing more than once during the season include: Daniel Barenboim, Sir Andrew Davis, Valery Gergiev, Mariss Jansons, Juanjo Mena, Sakari Oramo, Sir Antonio Pappano, Vasily Petrenko, Donald Runnicles and Thomas Søndergård.
Soloists include sopranos Maria Agresta and Sally Matthews, baritone Roderick Williams, tenors Ian Bostridge and Joseph Calleja, violinists Janine Jansen, Midori and Vadim Repin, and pianists Imogen Cooper, Stephen Hough, Paul Lewis and Mitsuko Uchida.
There will be 13 Late Night Proms including performances from Laura Marling, violinist Nigel Kennedy and the Tallis Scholars.
Eight Monday-lunchtime Proms Chamber Music recitals and five Proms Saturday Matinees at Cadogan Hall, include performances from the Academy of Ancient Music, pianist Imogen Cooper and Norwegian trumpeter Tine Thing Helseth.
For the first time in 2013 there will be a digital edition of the Proms Guide.
All Proms concerts will be broadcast live on BBC Radio 3 and in HD sound via the website at bbc.co.uk/radio3. More broadcast details can be found here.
All Proms broadcasts are available to listen again for seven days after broadcast on BBC Radio 3 and online throughout the season.
Tickets go on sale from 9.00am on Saturday 11 May via bbc.co.uk/proms, by telephone on 0845 401 5040 or in person at the Royal Albert Hall.
Promming tickets in 2013 are £5 each for the eighth year running. For the second time, seats are half-price for under-18s for all Proms concerts across the season (except for the Last Night).
CD4/VT2
Search the site
Can't find what you need? Search here
Related Media Centre Links