Published: 29 October 2016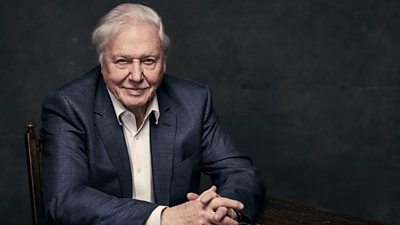 For the last 60 years, David Attenborough has been one of the world's leading natural history filmmakers, making landmark series including Life on Earth, Blue Planet and Galapagos 3D which have been seen by billions of people across the planet. His extraordinary career has spanned black and white, color, HD and 3D formats and his films have won multiple Emmys and British Academy (BAFTA) awards. David was knighted by the Queen in 1985 and was given Britain's highest honor, the Order of Merit, which is limited to 24 people around the world. He has also received numerous other awards and is a fellow of the Royal Society. In Britain, David Attenborough is considered a national treasure and has recently been voted Britain's most popular trusted person. David's films continue to push the boundaries of camera technology and CGI in factual storytelling. His latest ambitious multimedia projects include both apps and virtual reality (VR) which both entertain and educate global audiences of all ages. David joined the BBC in 1952 and within several years created his acclaimed ZooQuest series - filming wild animals in their natural habitat for the very first time. By 1965, he was Controller of BBC Two and responsible for the introduction of colour television into Britain. In 1973, he left BBC senior management to return to his passion of programme-making. The internationally acclaimed, thirteen-part series Life On Earth was the most ambitious series that had ever been produced by the BBC's Natural History Unit, and created the famous 'landmark' format that continues to make the Natural History Unit world renowned to this day. Throughout the 1990s, David presented natural history series to huge global audiences, including Life in the Freezer (1993), The Private Life of Plants (1995), and The Life of Birds (1998). In autumn 2000, David presented State Of The Planet and a year later The Blue Planet. In 2002, he presented the immensely popular Life of Mammals, followed by Life in the Undergrowth. In 2006, he narrated the much celebrated blue-chip series, Planet Earth, followed in 2011 by the 7-part Frozen Planet series for the BBC and Discovery. In 2010 Sir David created the award-winning series First
Life with Atlantic Productions for the BBC and Discovery Channel.
The series took him back to the origins of animal life, and marked a new turn in his career by embracing the very latest techniques available in CGI and fossil analysis. It was the first factual series to ever win three Emmy Awards. Further projects with Atlantic have included the BAFTA-award winning Flying Monsters 3D (2011) and Natural History Museum Alive 3D (2014). Sir David's latest BBC series have included the landmark series Africa (2013) and Life Story (2014). The first BBC natural history series to be filmed entirely in ultra-hi definition (4K), Life Story delivered the highest quality images ever seen in a wildlife documentary. Most recently Attenborough's Birds of Paradise (2015) saw Sir David offer his own personal take on one of his life-long passions. He was the first to film many of their beautiful and often bizarre displays and has spent a lifetime tracking them all over the jungles of New Guinea and Indonesia.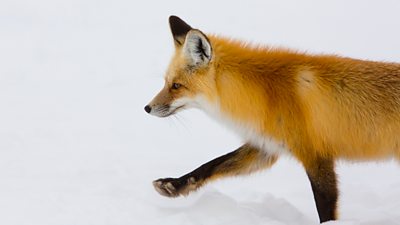 Mike Gunton - Executive Producer
Dr Michael Gunton works for BBC Worldwide and the BBC as The Creative Director of Factual and The Natural History Unit.
Mike began working for the BBC after he graduated with a first class degree in Zoology and a Doctorate at Bristol and Cambridge Universities.
Mike's work within the Natural History Unit has seen him establish the 'People and Animals' output, run the Natural World strand and oversee over 120 wildlife films including many award winning and critically acclaimed series from Yellowstone to Life, Africa, and Life Story.
Mike's series all have his own stamp of innovative storytelling, which use unique perspectives and pioneering technology, to evoke wonder for the natural world.
Outside of TV Mike has directed the Emmy award winning film One Life, worked closely with Sir David Attenborough and has interviewed E.O. Wilson demonstrating his fundamental grounding in the scientific community. He speaks internationally at media, entertainment and scientific gatherings as an ambassador.
Some of Mike's recent successful projects include Shark (2015) and Waking Giants (2016) and now Planet Earth II, with exciting upcoming projects like Dynasty.
Tom Hugh Jones - Executive Producer
At four years old, Tom's anthropologist parents took him to live with a tribe in the Colombian Amazon and it was during this time that his passion for wildlife and adventure was born. After school, he came to Bristol University to study Zoology and this led to his first job at the BBC's Natural History Unit.
Tom has continued originating, directing and producing a wide range of wildlife and science programming at the BBC for the past 20 years. He is perhaps best known for his work on major 'Blue-Chip' Natural History titles such as Planet Earth.
Tom was also the producer of the Jungles and Oceans films for the award winning anthropological series Human Planet, a dream opportunity that allowed him to combine his interests in both the natural world and human cultures. More recently, he has made the first two episodes in the David Attenborough led animal behaviour landmark Life Story.
Ten years after completing work on the first Planet Earth series, Tom is now series producing the ambitious follow up title Planet Earth II due for transmission in Autumn 2016. When not stuck in the office, the edit or the jungle, Tom lives with his partner and his three children in Bristol, UK.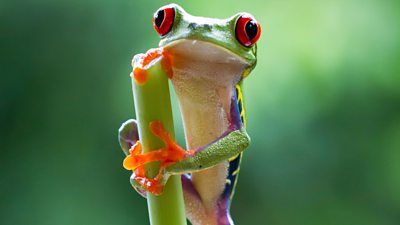 Jonny Keeling - Consulting Executive Producer
Having completed a Zoology degree at Cambridge University and PhD at Bristol, Jonny went on to pursue a career with the BBC and share his passion for the natural world. Jonny has 20 years filmmaking experience in the NHU spanning a wide range of output – from blue chip landmarks to live broadcasts, observational documentaries to presenter-led formats.
He was researcher on the Natural World, assistant producer on David Attenborough's Life of Mammals and producer on Planet Earth. He has produced and directed a variety of wildlife documentaries for BBC One and BBC Two and was the series producer on Expedition Tiger, Expedition Wolf and The Dark.
In 2012 Jonny took on the role as Executive Producer of Children's Natural History. Recent projects for CBeebies and CBBC include Andy's Dinosaur Adventures, Andy's Prehistoric adventures, Wild, Deadly Pole to Pole, Wild and Weird and Naomi's Nightmares of Nature.
Alongside his children's portfolio, Jonny has also exec produced two series for BBC four...The Wonder of Animals with Chris Packham and Secrets of Bones with Ben Garrod.
He is currently Executive Producer on the BBC One landmark series - Planet Earth II for 2016 and Seven Worlds for 2019.
Emma Napper - Episode Producer
Emma Napper is the producer / director for the Jungles episode of Planet Earth II. Originally a biologist, Emma started at the BBC Natural History Unit just over 10 years ago and has worked on a number of 'Attenborough' series including Life Story, Wild Madagascar, Life and Life in the Undergrowth, as well as producing a Natural World on Sea Otters. Throughout this time she has been lucky enough to spend time with lots of animal characters from Elephant and Chimps to insects smaller than a full stop, bringing their dramas to a wide audience. For Planet Earth II, Emma followed jaguars in Brazil, dolphins in the flooded forest, indri lemurs in Madagascar and searched the night time jungle for glowing mushrooms.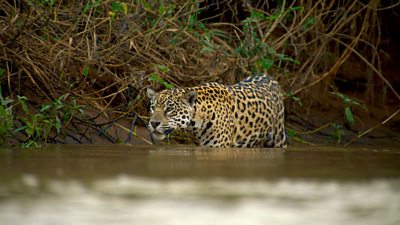 Chadden Hunter - Episode Producer
Dr. Chadden Hunter is an Australian wildlife biologist and filmmaker. After completing a PhD on gelada baboons in Ethiopia, Chadden worked with National Geographic and Discovery Channel, filming everything from tribes in Africa to snow leopards in Pakistan. On the BBC series Planet Earth he became known as 'the guy covered in bat poop', and whilst filming arctic wolves for Frozen Planet learnt that minus 40C was cold enough to freeze his eyes shut. His credits include Series Producer on Wild Arabia, which was nominated for two Emmy awards. While producing the Grasslands programme for Planet Earth II Chadden discovered a newfound respect for any rhinoceros he meets on foot in long grass.
Ed Charles - Episode Producer
Ed Charles has worked in wildlife documentary filming for 13 years, both for the BBC on series such as Saving Planet Earth and Nature's Great Events, and for Discovery Channel (North America), and Disney Nature (Bears).
Ed was the producer of the Deserts episode of Planet Earth II, which showed some of the remarkable and ingenious solutions animals have developed to cope with the hostile conditions found in the deserts of the world. His favourite experience was filming an elusive but incredibly endearing creature, the golden mole that spends most of its time underground and generally only comes out at night. The Planet Earth II team however found an individual that was so relaxed they were able to film it in the wild for the first time. His most memorable encounter was being right at the centre of a swarm of several billion locusts in Madagascar.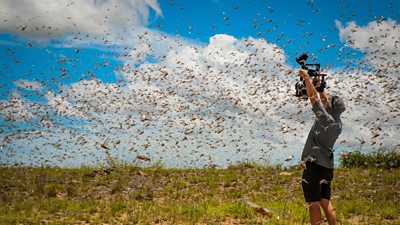 Elizabeth White - Episode Producer
Dr. Elizabeth White is a former research biologist with an interest in marine and polar wildlife. She has worked for the BBC Natural History Unit for 13 years, on series such as Frozen Planet, The Great British Year, and underwater documentaries for the strand, 'Wild'. Elizabeth produced the Islands episode of Planet Earth II, exploring the challenges of life in isolation on remote islands. Her favourite experience was filming the world's biggest penguin colony on the volcanic island of Zavodovski in the Southern Ocean. They reached the island by small yacht – 7 long days and nights on the roughest ocean on earth – and camped among 2 million stinky penguins. She can still vividly remember the smell. Her most memorable encounter in filming Planet Earth II, was watching hatchling marine iguanas being hunted by racer snakes on the island of Fernandina, Galapagos.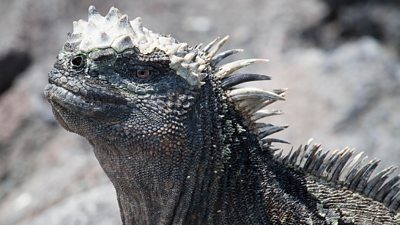 Justin Anderson - Episode Producer
Producer, director Justin Anderson has 18 years of documentary experience and has made programmes for the BBC, Discovery Channel and National Geographic television. He was a sequence director and Assistant Producer on the Emmy Award winning first Planet Earth series where he achieved notoriety for spending 2 months working in a huge pile of bat guano! He was lucky enough to present an acclaimed radio documentary for BBC Radio 4, where he tracked arctic wolves across the frozen wastes of Canada. His work has led him on many varied adventures, from 10 days underground in Lechuguilla cave, to camping on a Nunatuk in an Arctic ice field. His first love is the mountains and for Planet Earth II he has travelled from Ladakh and Everest in the Himalaya, to the remote mountains of Peru.
Fredi Devas - Episode Producer
Dr. Fredi Devas is a wildlife filmmaker who cares deeply about the natural world and the challenges it faces. After completing a PhD on Chacma baboons in Namibia, Fredi did research on the bushmeat trade in Equatorial Guinea and then spent time living with the San bushmen in Southern Africa.
Having worked on Meerkat Manor and Nick Baker's Weird Creatures, he joined the BBC to work on Frozen Planet and then Wild Arabia. He's been lucky enough to film polar bears feasting on a whale carcass, camel racing with robotic jockeys, and be surrounded by nearly half a million King penguins.
On Planet Earth II he decided to leave the wildernesses behind to produce and direct the 'Cities' episode. Highlights included filming langurs and macaques in India, and hyenas roaming the streets in Ethiopia, where he was struck by the harmonious relationship between people and the potentially dangerous animals they shared their cities with.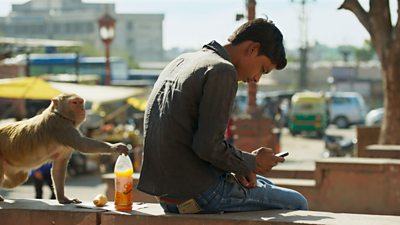 Production Credits
Executive Producer
Michael Gunton
Series Producer
Tom Hugh-Jones
Consulting Executive Producer
Jonny Keeling
Producers
Justin Anderson
Ed Charles
Fredi Devas
Chadden Hunter
Emma Napper
Elizabeth White
Production Co-Ordinators
Cleone Fox
Danielle Sykes
Beth Till
Researchers
Charlotte Bostock
Emma Brennand
Maddie Close
Toby Nowlan
Paul Thompson
Production Team
Louis Labrom
Jack Roberts
Production Managers
Mandy Knight
Linda Dale
Principal Camera Team
Barrie Britton
John Brown
Martyn Colbeck
Tom Crowley
Nick Guy
Max Hug Williams
Jonathan Jones
Sandesh Kadur
Michael Kelem
Tim Laman
Alastair MacEwen
Mark MacEwen
Pete McCowen
Duncan Parker
Mark Payne-Gill
John Shier
Rolf Steinmann
Gavin Thurston
Tom Walker
Rob Whitworth
Mateo Willis
Richard Wollocombe
Music By
Hans Zimmer
Jacob Shea & Jasha Klebe for
The Bleeding Fingers Custom Music Shop
Music Performed By
Chamber Orchestra Of London
Film Editors
Nigel Buck
Nick Carline
Matt Meech
Dave Pearce
Online Editors
Wesley Hibberd
Franz Ketterer
Sound Editors
Kate Hopkins
Tim Owens
Dubbing Mixer
Graham Wild
Colourist
Adam Inglis
Graphic Design
Coffee & TV
Commissioning Editor
Tom McDonald
Related BBC Links
Related Media Centre Links