McMafia
BBC One's ground-breaking new international thriller McMafia
Our anti-heroes don't run neighbourhoods, they run countries, they don't aspire to be the king of a city, they want to rule the world.

Hossein Amini, Screenwriter
Date: 19.12.2017
Last updated: 19.12.2017 at 00.01
BBC One's ground-breaking new international thriller McMafia is an eight-part series created by Hossein Amini and James Watkins and inspired by Misha Glenny's best-selling book of the same name.
It charts Alex Godman's (James Norton) journey as he is drawn deeper and deeper into the world of organised crime.
As the English-raised son of Russian exiles with a mafia history, Alex has spent his life trying to escape the shadow of that criminal past, building his own legitimate business and forging a life with his girlfriend Rebecca (Juliet Rylance). But when his family's past returns to threaten them, Alex is forced to confront his values to protect those he loves. What starts out as a story of survival and revenge becomes an epic tale of a man's struggle against the lures of corruption in the modern world and in himself. McMafia is impressive and intimate, glamorous and gritty, global in scale and forensic in detail.
Further cast include David Strathairn, Faye Marsay, Aleksey Serebryakov, Maria Shukshina and Merab Ninidze. McMafia is co-produced by the BBC, AMC and Cuba Pictures, in association with Twickenham Studios, and distributed internationally by BBC Worldwide.
CK
Trailer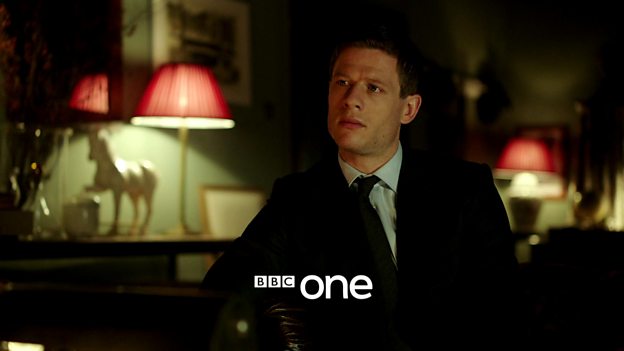 Introduction by Hossein Amini (Screenwriter)
I have always loved the gangster genre, not so much for its violence but for the way it allows filmmakers to explore the human condition at its most extreme and yet familiar. My favourite characters in these films and TV series are the ones that most resemble us. The Michael Corleone's and Tony Soprano's may order hits and run criminal empires but ninety percent of the time they're looking after their families and taking their kids to school. Their similarities to us are just as engaging as their differences and it is this contrast that we've tried to explore in McMafia. The series is as much about family as it is about criminality in the globalized world.
Misha Glenny's brilliant book provided my co-creator, James Watkins, and I with extraordinary insights into how modern criminal enterprises operate but for the domestic side of the story I've had to cannibalize from my own family. I first moved to this country in 1979 after the Iranian revolution. My family had been exiled and I was sent to an English private school while my parents adjusted to their new lives as refugees. This became the basis for the Godman family in McMafia. My family were Iranian, our hero Alex's are Russian and yet the experience of exile is so universal that it seemed completely natural to draw on my own experiences to invent his. I was teased at school for being foreign and coped by trying to be British. So does Alex. I tried to fit in. So does he. And yet ultimately my identity was confused, the Iranian struggling with the Brit, and in McMafia Alex goes through the same journey, trying to determine who he is in a globalized world where national boundaries apply less and less.
The experience of exile has become more and more common too. With increasingly free movement people often live in countries where they weren't born. Those countries also change because of the influx of immigrants. In London you can hear dozens of languages spoken in a single day. This is something else we've tried to capture in McMafia: the experience of a globalized world where the same movie billboards can be seen in every city, the same brands and advertisements appear on TV, the same hit songs are played in nightclubs, and there's a ubiquitous McDonald's restaurant in every city hub. The series is about crime in the modern world but also about the modern world in general. Our intrepid team, led by James Watkins, have shot in over a dozen countries to capture the cross-pollination that's occurring around us every day. James has also created an authenticity that makes you feel these characters are sitting at the table right next to you, which they most likely are.
Modern criminals are no longer just thuggish mobsters. They can be bankers, politicians, lawyers, intelligence agents. The lines have become blurred and the boundaries between the overworld and underworld much more fluid. The recent release of the Panama and Paradise papers, The Trump/Russia saga and the accusation of corruption at FIFA, football's governing body, are all examples of the new criminality.
There's a line in McMafia where Alex's mentor tells him that modern gang wars "are fought in the boardroom not on the street". Our ambition with the series is to nudge the gangster genre into the contemporary world. Our anti-heroes don't run neighbourhoods, they run countries, they don't aspire to be the king of a city, they want to rule the world. We have plenty of bullets and blood in the series but the nastiest, most ruthless murders are committed at conference tables in the upper echelons of wealth and power.
Search the site
Can't find what you need? Search here
Related Programme Information