Lost Christmas
Eddie Izzard stars in CBBC family drama this Christmas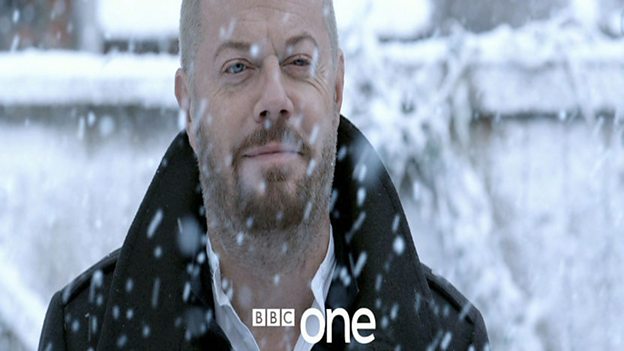 Lost Christmas
It's great to be able to bring another strong, original drama to the CBBC audience and their families."

Sue Nott, Executive Producer for CBBC
Date: 07.12.2011
Last updated: 25.03.2014 at 13.21
BAFTA, Olivier and two-time Emmy award-winner Eddie Izzard stars in the brand new CBBC family drama, Lost Christmas, which will air on BBC One this December.
The drama – which features Eddie as Anthony, a mysterious man who appears on Manchester's snowy streets on Christmas Eve with a remarkable gift that enables him to find the lost – also stars Jason Flemyng, Geoffrey Palmer, Steven Mackintosh and Larry Mills.
As the snow falls one magical Christmas Eve, Anthony transforms the lives of five ordinary people; people whose lives have been shattered by the decisions of their past. But is Anthony's ability to heal real, or just an illusion?
Sue Nott, Executive Producer for CBBC, said: "We're proud to have attracted such an amazing cast to Lost Christmas. It's a true urban fairytale – a magical story that really pulls on the heartstrings and makes you think.
"It's great to be able to bring another strong, original drama to the CBBC audience and their families."
Lost Christmas was made for CBBC by Impact Film & Television. It was written by Dave Logan and John Hay (Emmy award-winning director of Stig Of The Dump), produced by Elliot Jenkins, directed by John Hay and executive produced for CBBC by Sue Nott.
CB2
Search the site
Can't find what you need? Search here