Interview with Josh O'Connor
Josh O'Connor plays Marius Pontmercy
Published: 20 December 2018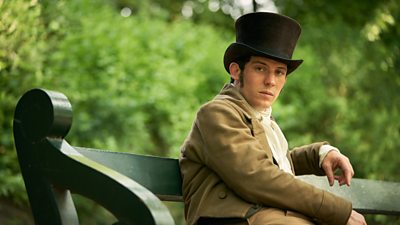 It's important to go back to writers like Hugo and Dickens and look at what happens when the 'small people' are forgotten
Tell us about your character Marius
Marius is a young, upper class French chap. He has this ongoing battle about where he lies politically, and as that's going on he meets Cosette, whom he discovers is the love of his life. He has to choose between love and his political and social conscience.
Do you think Les Misérables appeals to modern audiences?
There is still so much relevance now. We see the gap between upper and middle classes and the working classes in the UK is growing. We are a generation very much aware of the gaps and failings in society. It's really important to go back to writers like Hugo and Dickens and look at what happens when the 'small people' are forgotten.
Cast and Crew credits
Jean Valjean - Dominic West
Javert - David Oyelowo
Fantine - Lily Collins
Madame Thénardier - Olivia Colman
Monsieur Thénardier - Adeel Akhtar
Cosette - Ellie Bamber
Marius - Josh O'Connor
Éponine - Erin Kellyman
Writer/Executive Producer - Andrew Davies
Producer - Chris Carey
Executive Producer - Faith Penhale
Executive Producer - Bethan Jones
Executive Producer - David Oyelowo
Executive Producer - Dominic West
Executive Producer - Rebecca Eaton
Executive Producer for BBC One - Mona Qureshi
Related Programme Information