Keeping Faith
Eve Myles returns as Faith Howells, the much-loved lawyer, wife and mother whose life was turned upside down by the unexplained disappearance of her husband, Evan (Bradley Freegard).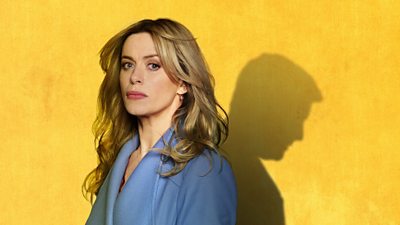 Now, 18 months later, Faith is drawn into a new mystery as she takes on the case of Madlen Vaughan (Aimee-Ffion Edwards), a local farmer accused of murdering her husband in cold blood. The murder trial, the prospect of Evan's imminent release from prison, and her conflicted emotions towards former criminal Steve Baldini (Mark Lewis Jones) push her to breaking point.
She puts her children, her business and her life on the line to search for the truth and finally emerges scarred yet stronger.
Again the themes are family, love, loyalty and trust; the West Wales coastline provides that unique contrast of beauty and darkness and the acting is raw and intimate: all the trademarks of the first series that broke BBC iPlayer records.
SG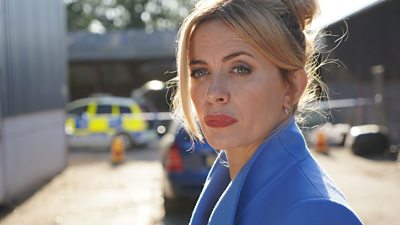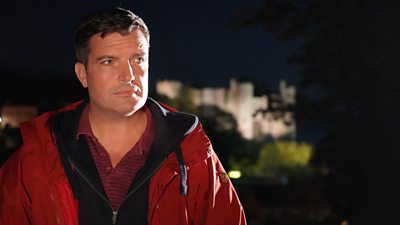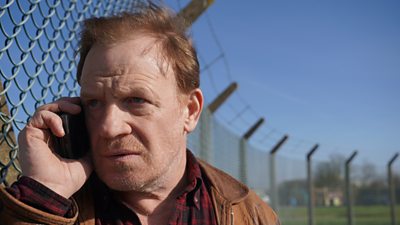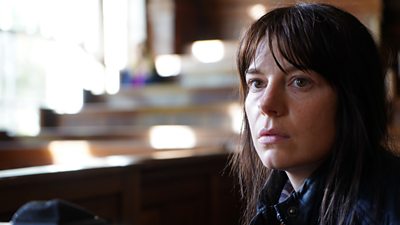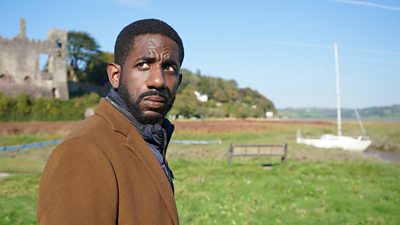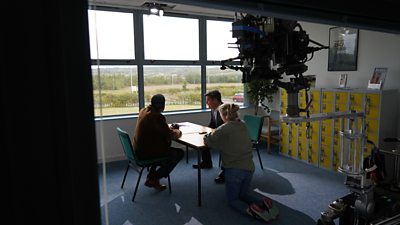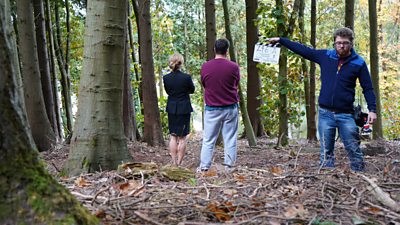 Cast list
Faith Howells... Eve Myles
Evan Howells... Bradley Freegard
Steve Baldini... Mark Lewis Jones
Tom Howells... Aneirin Hughes
Delyth Lloyd... Suzanne Packer
Cerys Jones... Hannah Daniel
Marion Howells... Rhian Morgan
Arthur Davies... Alex Harries
PC Susan Williams... Eiry Thomas
Gael Reardon... Anastasia Hille
Lisa Connors... Catherine Ayers
Madlen Vaughan... Aimee-Ffion Edwards
DI Laurence Breeze... Rhashan Stone
Saran James... Nia Roberts
Anya Flye... Rhian Blythe
Shane Reardon... Owen Arwyn
Geraint Jernigan... Alun Ap Brinley
Emrys Huws... Iestyn Jones
Nurse... Carli De La Hughes
Jeweller... Billy Hartman
Prison officer... Daniel Edwards
CPS prosecutor... Matthew Raymond
David Maitland QC... Jams Thomas
Teacher... Francesca Dimech
Swancott QC... Richard Lynch
Madog Jones... Rhodri Sion
Hannah Lewis... Rebecca Harries
Dr Sarah Collins... Crystal Yu
Judge Merrick... Steffan Rhodri
Gareth Taxi... Morgan Hopkins
Rhona Baldini... Beth Robert
Ukrainian store owner... Lukasz Biela
Newspaper reporter... Miguela Gonzales
Diana Steafniuk... Boryana Manoilova
Megan Howells... Lacey Jones
Alys Howells... Demi Letherby
Rhodri Howells... Oscar and Harry Unsworth
Angie Baldini... Martha Bright
Dyfan Vaughan... Brochan Evans
Related Media Centre Links
Tagged: