Original Drama Shorts
A brand-new, two-year commission for BBC Drama Production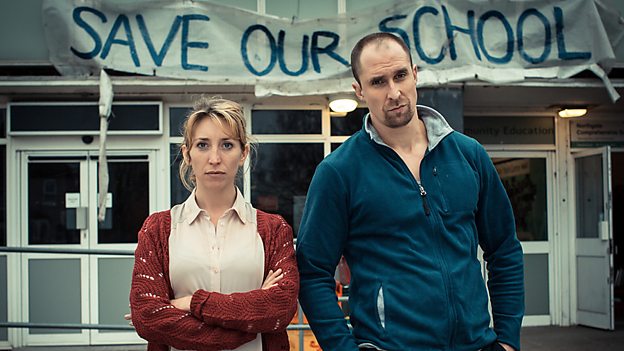 Interview with Daisy Haggard and Andrew Brooke
Northgate Comprehensive is closing down. In just a few hours, school will be out, forever. Corridors and classrooms lie abandoned. The playground has an apocalyptic air. Pupils roam rabid, conspiring in their own unintelligible interpretations of the English language.
They loiter as spectators, because in among the ruins of a once passable educational institution, a duel is taking place: two teachers, now combatants, mortal foes, see out the end of an era with a game of tag.
In this action-comedy short the most mundane of playground games becomes a gigantic battle of wills, a modern-day Spaghetti Western, and an elegiac closing ceremony for a school lost to recession.
Tag is written by Katherine Chandler and directed by Aneil Karia.
Tuesday 11 March
Time to be confirmed
BBC IPLAYER
Search the site
Can't find what you need? Search here