Original Drama Shorts
A brand-new, two-year commission for BBC Drama Production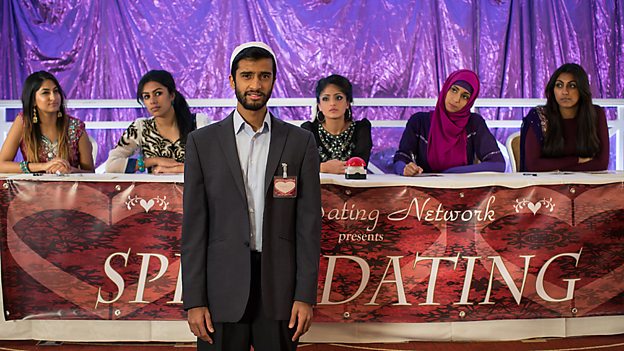 Interview with Anjli Mohindra and Hamza Jeetooa
Nazir – an honest, kind-hearted Muslim – seeks similar for love and marriage.
Sadly for him he's broke, unemployed and living with his parents, so not the world's most eligible bachelor. Nazir throws himself into a speed-dating night with charm and enthusiasm, only to have his inadequacies ruthlessly exposed by the discerning females.
As fate turns out, he must share his journey home with his harshest critic, the feisty Fahmida. From here their story unfolds in the classic Romantic Comedy tradition: man meets woman; woman finds man repulsive; man insults woman; man disguises himself as woman, and so on…
This is a sweet and modern take on what it means to look for love in austerity Britain.
My Jihad is written by Shakeel Ahmed and directed by Al Mackay.
Tuesday 11 March
Time to be confirmed
BBC IPLAYER
Search the site
Can't find what you need? Search here