Icons
BBC Two searches for the greatest person of the 20th Century in Icons
Date: 28.12.2018
Last updated: 28.12.2018 at 00.01
In January, BBC Two will start its search for the greatest person of the 20th Century, inviting audiences to get involved and vote for their favourite icon in the most ambitious BBC history series in over a decade.
Ambitious new history series will present the most influential figures in the categories of: Leaders, Explorers, Scientists, Entertainers, Activists, Sports Stars, and Artists & Writers.
Impassioned advocates Sir Trevor McDonald, Dermot O'Leary, Chris Packham, Kathleen Turner, Sanjeev Bhaskar, Clare Balding and Lily Cole will guide viewers through hour-long episodes dedicated to four shortlisted Icons in each category
The public will decide the winner of each episode, with the finalist from each category going head-to-head in a grand finale on Tuesday 5 February where the greatest person of the century will be named live on BBC Two following a final public vote
Icons, a co-production with The Open University, will tell the definitive story of a century of change through the people who had the most impact on it. There are 28 shortlisted icons, carefully selected by a panel of experts and academics. Destined to ignite discussion and debate, from this shortlist Icons will ask the public to decide their greatest icon of the 20th Century.
Across seven episodes, celebrity advocates will celebrate the achievements of the some of the greatest figures of the 20th Century, from seven different categories of human excellence:
Leaders
Winston Churchill, Franklin D Roosevelt, Margaret Thatcher and Nelson Mandela
Presented by Sir Trevor McDonald
Explorers
Ernest Shackleton, Gertrude Bell, Neil Armstrong and Jane Goodall
Presented by Dermot O'Leary
Scientists
Marie Curie, Alan Turing, Albert Einstein and Tu Youyou
Presented by Chris Packham
Entertainers
Charlie Chaplin, Billie Holiday, Marilyn Monroe, David Bowie
Presented by Kathleen Turner
Activists
Emmeline Pankhurst, Mahatma Gandhi, Helen Keller and Martin Luther King Jr
Presented by Sanjeev Bhaskar
Sport stars
Muhammad Ali, Pelé, Billie Jean King and Tanni Grey-Thompson
Presented by Clare Balding
Artists & writers
Virginia Woolf, Pablo Picasso, Alfred Hitchcock and Andy Warhol
Presented by Lily Cole
Patrick Holland, Controller, BBC Two, says: "This is a brilliantly ambitious and wide ranging series that seeks to explore the people and the forces responsible for the world we live in today. We are really excited to see how the audience engages with this debate and who wins the vote as the most influential individual of the 20th Century."
Tom McDonald, Head of Commissioning, Natural History and Specialist Factual, says: "Over a month of programming, Icons will bring an entire century of history to our screens. Each of our icons achieved extraordinary things in their lifetimes. I can't wait to find out who the nation chooses as the greatest of them all."
The shortlisted icons in each category were debated and selected by a panel of experts in each category's field based on their achievements, impact and legacy.
With the shortlisting complete, it is up to the public to decide on their favourite icon from each category.
Icons (7x60' and 1x60' live final) is being made by 72 Films, co-produced with The Open University, for BBC Two.
It was commissioned by Patrick Holland, Controller of BBC Two, and Tom McDonald, Head of Commissioning, Natural History and Specialist Factual. The Executive Producers for 72 Films are Cate Hall, Francesca Maudslay and David Glover. The Commissioning Editors for the BBC are Tom McDonald and Jack Bootle.
SH6
Running order
Icons will air across five weeks in January and February:
Episode one, Leaders, will air on Tuesday 8 and episode two, Explorers, will air Wednesday 9 January 2019
Episode three, Scientists will air Monday 14 and episode four, Entertainers, will air Tuesday 15 January
Episode five, Activists will air on Monday 21 and episode six, Sports Stars, will air Tuesday 22 January
Episode seven, Artists & Writers, will air on Tuesday 29 January
The live final will air on Tuesday 5 February, with all seven celebrity advocates encouraging the nation to vote for the finalist in their category.
Series trailer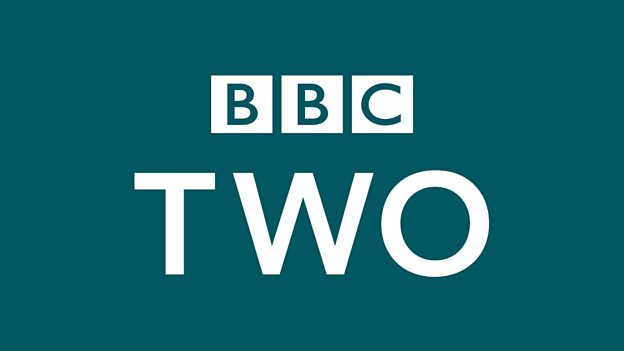 Voting
Voting begins at the end of each programme, at 10pm, and is open until 4pm the next day. More voting information can be found at: www.bbc.co.uk/icons
The winners of the two categories airing each week will be announced live on The One Show (BBC One, 7-7.30pm):
The finalists from Leaders and Explorers will be revealed on Thursday 10 January
The finalists from Scientists and Entertainers will be revealed on Wednesday 16 January
The finalists from Activists and Sports Stars will be revealed on Wednesday 23 January
The finalist from Artists & Writers will be revealed on Wednesday 30 January
The One Show will also be supporting the grand final on Tuesday 5 February
BBC platforms
Across the BBC, TV, radio and online platforms will get behind the series - from The One Show on BBC One, to editorial on BBC Radio 2, BBC Radio 3 and Radio 5 live. While BBC local radio will be highlighting connections the shortlisted icons have around the UK.
Partnerships
Icons could not be delivered without a strong collaboration with partners across the UK. Many organisations were involved in the challenging task of selecting the icons for each category and many will be supporting the icons themselves on social media. The BBC also has a special partnership with the National Portrait Gallery, which will be devising a trail featuring paintings, photographs and a sculpture of key icons that can be visited in the Gallery and online for free. For more information, visit National Portrait Gallery.
Search the site
Can't find what you need? Search here