Gunpowder
A plot that will become legend, and leave a mark on the country that will still be felt over 400 years later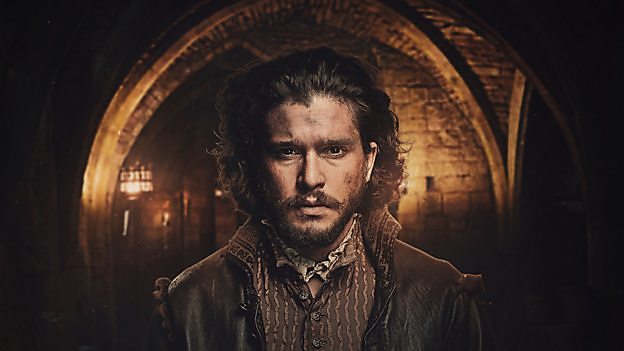 Date: 09.10.2017
Last updated: 09.10.2017 at 12.17
Kit Harington and Liv Tyler star alongside Peter Mullan, Mark Gatiss, Tom Cullen, Edward Holcroft, Shaun Dooley, Robert Emms, Derek Riddell and Pedro Casablanc in Gunpowder, a 3x60' retelling of The Gunpowder Plot.
England, 1603. Elizabeth I is dead and King James of Scotland has taken the throne. With the country at war with Catholic Spain, English Catholics are persecuted and priests caught saying Mass are punished with death. Several attempts have already been made on the new King's life. All so far have failed. But deep in the heart of the Warwickshire countryside a new plot is brewing. A plot that will become legend, and leave a mark on the country that will still be felt over 400 years later.
Gunpowder begins on Saturday 21 October on BBC One. The full series will be available on BBC iPlayer, with all episodes available immediately after the broadcast of episode one.
Developed by Ronan Bennett, Kit Harington and Daniel West, written by Ronan Bennett, directed by J Blakeson and produced by Laurie Borg. Made by Kudos in association with Thriker Films for BBC One. Executive Producers - Ollie Madden for Kudos, Matthew Read for the BBC, and Ronan Bennett. Kit Harington and Daniel West are Co-Executive Producers for Thriker Films.
GK
Search the site
Can't find what you need? Search here
Related Media Centre Links