Genius Of Invention
A celebration of British inventiveness on BBC Two
The Genius Of Inventions
The Genius Of Invention
In an exciting new four-part series, The Genius Of Invention reveals the fascinating chain of events behind inventions that make everyday life possible.
Michael Mosley is joined by Mark Miodownik, Professor of Materials at University College London, and Dr Cassie Newland, Industrial Archaeologist at The University of Bristol, as they unlock the very nature of invention. Each week the team take three key inventions that advanced our knowledge in the fields of speed, power, communication and the visual image
From the first attempts at creating a steam engine to jet propulsion, from early telephony to the birth of television, this series explores how important British inventive genius was in transforming the world in which we live. Explaining how these inventions came about by sparks of inventive genius and steady incremental improvements hammered out in British workshops, the team of experts separate myth from reality in the lives of the great inventors and celebrate some of the most remarkable stories in British history.
This is a series about inventors and inventions that shows how things work and also investigates how and why things are invented. It examines the wide-ranging social impact that these particular inventions have had on all our lives.
BBC Two, 9pm, Thursday 24 January
SH6
Why The Industrial Revolution Happened Here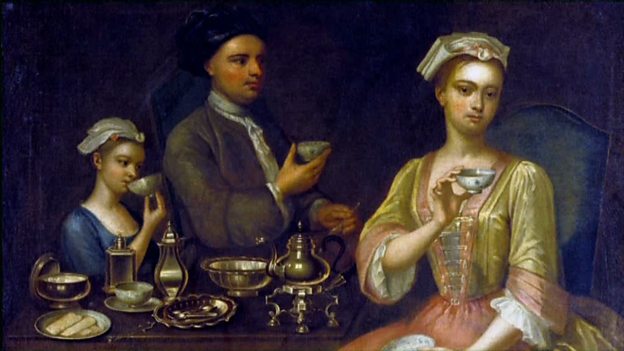 Professor Jeremy Black examines one of the most extraordinary and revolutionary periods in British history and explains the unique economic, social and political conditions that led to Britain becoming the richest, most powerful nation on earth in the 19th century. A time that transformed the way people think, work and play forever.
Tracing the unprecedented explosion of new ideas and technological inventions that transformed Britain's agricultural society into an increasingly industrial and urbanised one, Why The Industrial Revolution Happened Here explores two fascinating questions - why the industrial revolution happened when it did, and why it happened in Britain.   
In this hour-long  programme, Professor Black discusses the reasons behind this transformation - from Britain's coal reserves which gave a seemingly inexhaustible source of power to the ascendency of political liberalism, with engineers and industrialists able to meet and share ideas and inventions. He explains the impact that geniuses like Josiah Wedgwood had on the consumer revolution and travels to Antigua to examine the impact Britain's empire had on the story.
BBC Two, 9.30pm, Monday 14 January
FD
Search the site
Can't find what you need? Search here