Mental Health
At an event this evening to celebrate the BBC's factual content, Alison Kirkham, BBC Controller Factual Commissioning, gave an impassioned speech outlining her plans for the years ahead.
Published: 31 January 2019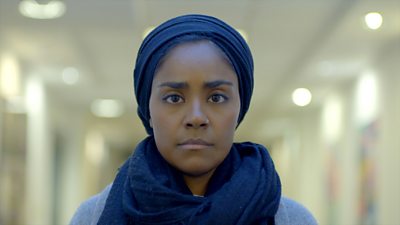 Since Nadiya Hussain (main picture) won Bake Off in 2015 she's rarely been off our screens. But behind the scenes Nadiya has anxiety and debilitating panic attacks, which she's had since childhood. For a long time, she kept her anxiety a secret, ashamed to speak out.
But Nadiya isn't alone. Anxiety is a modern epidemic. It's estimated more than 8 million of us in the UK have anxiety - with young women particularly vulnerable.
In this new one off documentary for BBC One, Nadiya wants to find out where her anxiety comes from, whilst searching for the most effective, available treatments. She wants to understand how anxiety is affecting the nation's health, meeting others who have anxiety in the hope of understanding her own issues.
Nadiya speaks bravely and honestly about what it's like to live with anxiety and panic attacks. We are with her as she takes a step into the unknown and undergoes a course of therapy for the first time; a difficult process, where she reveals the buried memories and key moments from her past that have led to her anxiety. These sessions are raw and honest, but Nadiya hopes her openness will inspire others to seek help for anxiety problems.
Nadiya on Anxiety (w/t), a 1x60' for BBC One, is made by RAW TV. The Executive Producer is Tom Barry. It was commissioned by Charlotte Moore, Director, BBC Content and Clare Sillery, Head of Commissioning, Documentaries. Emma Loach is the Commissioning Editor.
David Harewood: Psychosis And Me (w/t)
30 years ago, at 23 years old, David Harewood experienced a mental breakdown and was sectioned and taken into hospital, where he was treated with anti-psychotic medication.
On World Mental Health Awareness Day 2017, David took to Twitter and spoke publicly about his experiences for the first time. He was overwhelmed by the response, as over 35,000 people shared their own mental health battles and their support for those who have experienced psychosis.
Now David wants to piece together what happened to him, much of which he doesn't remember, as well as try to understand why it happened. In this deeply personal and immersive film, David will retrace his steps to key locations from his breakdown, and meet the people who witnessed his spiralling decline and ultimate sectioning - his best friends, his family, his casting agent. Many of whom he hasn't spoken to about his experiences since his recovery.
Alongside David's exploration of his own story, he will also meet the people going through mental health crises today and the mental health professionals and emergency services on the frontline - from the psychiatric ward, to the police teams, to the community care teams - to explore what might happen if he experienced a mental breakdown today.
David Harewood: Psychosis And Me (w/t) is a 1x60' for BBC Two. It is made by Films Of Record production. Emma Hindley and Roy Ackerman are the Executive Producers. The Director is Wendie Ottewill and the Producer is Olivia Isaacs. It was commissioned by Patrick Holland, Controller BBC Two and Clare Sillery, Head of Commissioning, Documentaries.
Alastair Campbell: Depression And Me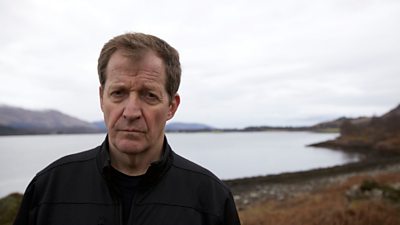 Campbell is best known for his role as Tony Blair's formidable and often contentious spin doctor but, away from the public eye, he has been dogged by crippling bouts of depression for most of his life. Some days, just getting out of bed is too hard. Therapy and anti-depressant medication is helping him keep his head above water - but is that really the best he can hope for?
Alastair Campbell says: "I've been on antidepressants for years and years and none of them can stop it. I want to understand my depression and find out if modern science has any better ways of treating it. I'm hoping there's something out there that can help me lead a happier life.
"I feel we are nearing a tipping point in the battle to demolish the stigma and taboo surrounding mental illness and TV is a very good medium for bringing these issues right out into the open. I have never regretted being open about my own issues but an important part of this film is also seeing my depression through the eyes of members of my family, especially my partner Fiona. I was also keen to get out there and find out what kind of progress was being made on the scientific and research front. There is a lot going on. My worry is that we are winning the battle for better awareness but losing the battle for the services we need.
"I was very pleased with the reaction to the film in Sheffield [at Doc/Fest]. One film alone cannot change the world but there is finally the focus on these issues that we need and hopefully one day we will have services to match."
Encouraged by his partner Fiona and his daughter Grace, Campbell sets out to explore if science can offer him - and the millions of people like him - the hope of one-day living depression-free.
Alastair Campbell: Depression And Me, a 1x60' for BBC Two, is produced by Silverfish Productions and Coasthouse Productions in association with Windfall Films (part of the Argonon Group). The Executive Producers are Mark Lucas, David Dugan and Mac Mackenzie and the Director is Peter Gauvain. It was commissioned by Patrick Holland, Controller, BBC Two and Tom McDonald, Head of Commissioning, Natural History and Specialist Factual. It forms part of BBC Two's Horizon strand.
The War In My Head (w/t)
In 2018, there were more than 60 suicides among former and serving members of British Armed Forces. In one week in October, there were five suicides in six days.
The Afghan and Iraq wars were fought by an army of young men and women, some of whom were just teenagers when they were sent to the battlefield. Since our withdrawal, these Generation Y soldiers have returned home - but many are struggling to live normal lives as they struggle with their mental health and battle a suicide epidemic.
Last year the Ministry of Defence agreed to start tracking suicides among former servicemen and women. A report charting the yearly suicides since the end of the Afghan and Iraq wars is expected in 2019, with many people believing that this number will go up dramatically year on year as PTSD often has an incubation period.
This moving film will explore why so many young men and women have taken their own lives since the end of the wars through an intimate portrayal of the lives and deaths of three young soldiers who died last summer, two of whom didn't live to see their 30th birthdays.
Through archive and candid interviews with friends, families and fellow soldiers, the film will ask whether the Ministry of Defence done enough to combat the silent bullet of PTSD crippling so many young lives.
The War In My Head (w/t) is a 1x45' BBC Northern Ireland Current Affairs production for BBC Three. The Executive Producer is Fiona Blair. It was commissioned by Fiona Campbell, Controller BBC Three, the Commissioning Editor is Nasfim Haque, Commissioning Editor, BBC Three.
Related Speeches
Related Media Centre Links