Glasgow 2014 Commonwealth Games on BBC Sport
The Glasgow 2014 Commonwealth Games is one of the biggest sporting events of this year. The BBC coverage reflects our commitment to delivering great sporting events with the determination to continue the standards of broadcasting previously seen at Olympic Games.

Barbara Slater, Director, BBC Sport
Date: 20.05.2014
Last updated: 01.07.2014 at 09.21
With the return of one of the biggest multi-sport events to UK soil this summer, BBC Sport will bring audiences all the action live from the Glasgow 2014 Commonwealth Games (23 July-3 August), across TV, radio, online and mobile.
Including more than 300 hours of network TV coverage, 200 hours of radio coverage and more than 1300 hours of live action via up to 17 digital streams, this will be the most comprehensive BBC coverage of a Commonwealth Games and integrated Para-sports programme to date.
The BBC today announce that Glasgow will be the host city for the prestigious 2014 BBC Sports Personality of the Year, 14 December at The SSE Hydro. Complementing the BBC Sport Commonwealth programming BBC Scotland will embrace the Games with a series of cultural festivities including 16 days of major events from a pop-up 'BBC at the Quay' and a raft of Commonwealth programming for network transmission beginning with BBC Radio 1's Big Weekend live from Glasgow Green (23-25 May) with headline acts Katy Perry and Coldplay.
Gary Lineker, Clare Balding, Gabby Logan and Hazel Irvine lead the BBC TV coverage along with a top list of commentators that includes Olympic gold medalists Rebecca Adlington, Michael Johnson and Sir Chris Hoy.
Capturing every moment BBC One and BBC One HD and BBC Three and BBC Three HD will deliver more than 300 hours of network TV coverage. The Opening Ceremony will be live from Celtic Park on Wednesday 23 July on BBC One and BBC One HD with commentary from Huw Edwards and Hazel Irvine.
From 06:00, Bill Turnbull, Louise Minchin and the rest of the BBC Breakfast team will present daily from the BBC studio on the banks of the River Clyde. The BBC's daily sports programming starts at 09:00 and continues throughout the day with Mishal Husain, Jason Mohammad and Hazel Irvine presenting from Glasgow with Clare Balding and Gabby Logan among those reporting live from the various sporting locations in the city. Gary Lineker then brings prime time action from 19:00-22:30 before Mark Chapman and Clare Balding look back at the main news of the day in the 'Today at the Games' programme from 22:40-23:40.
BBC Three and BBC Three HD will bring audiences extended hours and a dedicated sporting schedule as Dougie Vipond, Lee McKenzie and Manish Bhasin guide viewers through the action with additional daytime programming from 09:00-19:00. Dan Walker then fronts the evening coverage from 19:00-22:00 offering reaction and analysis to the day's events.
Radio 5 live will deliver over 200 hours of Games action and breaking news to listeners during Glasgow 2014. Nicky Campbell will present the breakfast show live from Pacific Quay every morning from 06:00 and then from 10:00 onwards Victoria Derbyshire, Jonathan Overend, Eleanor Oldroyd, Fred MacAuley, Peter Allen and Mark Chapman will lead the station's new and bespoke schedule throughout the day. Mark Pougatch takes over from 19:00 with Colin Paterson rounding up the day from 23:00-01:00.
Glasgow 2014 will be BBC Sport's biggest ever digital Commonwealth Games with up to 17 live video streams available across any device – up from six streams at Delhi 2010. All the action from every event, sport and venue will be available live and on-demand across PCs, tablets, mobiles and connected TVs, with even greater choice and interactivity than ever before:
The Commonwealth Games live page, available from bbc.co.uk/glasgow2014, will combine the BBC's full range of live video and radio streams, rolling highlights, text commentary, live votes and a live medal table.
It's also the place to join the conversation, with all the best comments and opinions from across social media, email and SMS, alongside those from BBC Sport's expert reporters and pundits.
For the very first time, audiences can use the BBC Sport mobile and tablet apps to receive medal alerts for all the countries they want to follow, including all the Home Nations.
BBC Sport's Commonwealth Games website will have all the latest news, in-depth features and analysis from Glasgow. Audiences can also plan their viewing with an indispensable 'Today at the Games' daily guide to the best of the action, as well as a full click-able event schedule, interactive medal table, and results.
To complement BBC One and BBC Three coverage, viewers will have the choice of up to seven extra streams on BBC Red Button.* Those with BBC Connected Red Button will have access to the full range of up to 17 streams.
BBC Nations and Regions news and sports teams will be following the Home Nations' successes closely, reporting on the stories and athletes from their hometowns. In addition the BBC News Channel will also have regular bulletins live from Glasgow for the duration of the Games and 'Commonwealth Games Sportsday' presented by either Katherine Downes or Karthi Gnanasegaram will sum up all the days action from 23:40 until midnight on BBC One and BBC One HD and the BBC News Channel.
Barbara Slater, Director, BBC Sport, says: "The Glasgow 2014 Commonwealth Games is one of the biggest sporting events of this year. The BBC coverage reflects our commitment to delivering great sporting events with the determination to continue the standards of broadcasting previously seen at Olympic Games. The unique friendly rivalries between the Home Nations and Commonwealth countries will be highlighted in 11 days of sporting competition concluding an exciting and busy summer of BBC sport that also includes Wimbledon, The Open, and the football World Cup."
KP
Notes to Editors
*The number of Red Button streams and availability will vary depending on your receiver. Further information and a full schedule will be released in the coming weeks and will be made available here.
Trail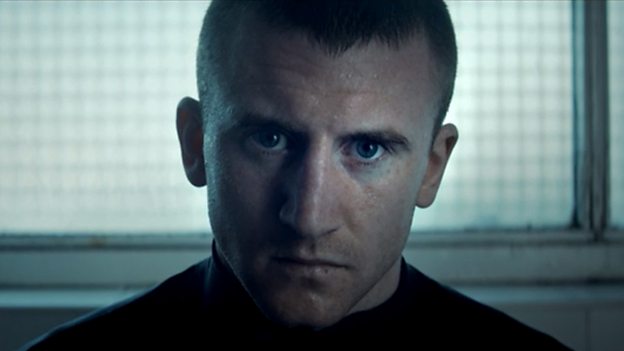 Search the site
Can't find what you need? Search here
Clare Balding Q&A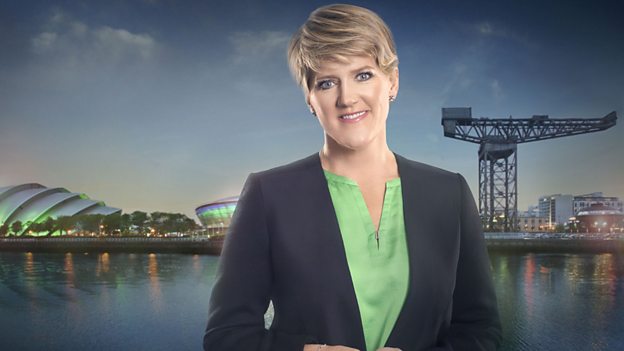 Hazel Irvine Q&A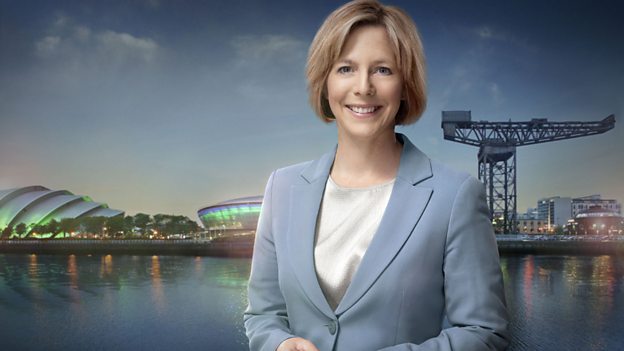 Gabby Logan Q&A